Welcome to my Top Ten 2017! Each year I collect my best ten shots and this is what I came up with in 2017.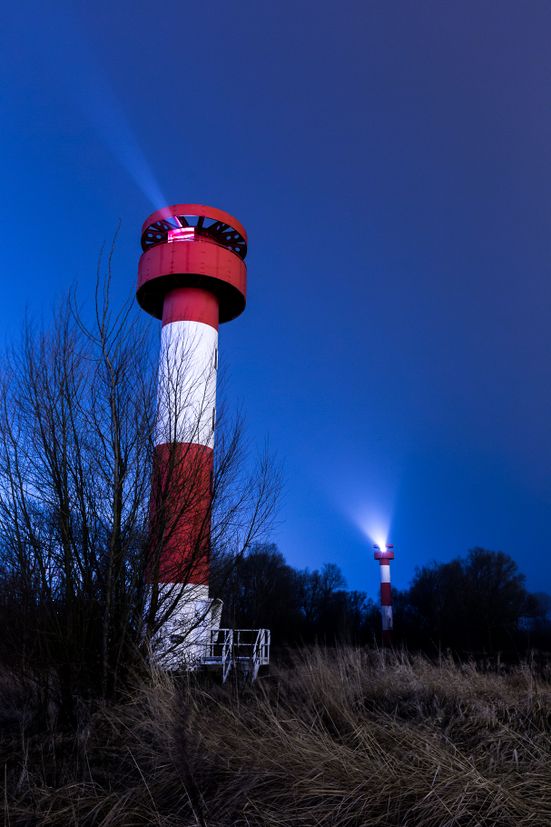 Lighthouses at Containerterminal Altenwerder, Hamburg, Germany
My first Top Ten shot of 2017 was last winter near the Containerterminal Altenwerder. We were up to shoot some long exposure of the terminal itself, but the more interesting image to me was what I saw after a 180° turnaround: Two large red and white lighthouses directed towards the Köhlbrand, a sidearm of river Elbe in the Port of Hamburg. The lighthouses indicate the navigation channel for ships with their impressive lights. Although I live in Hamburg and consume quite a lot of Hamburg pictures I did not see this image before. It will also be the only portrait mode photo of this collection.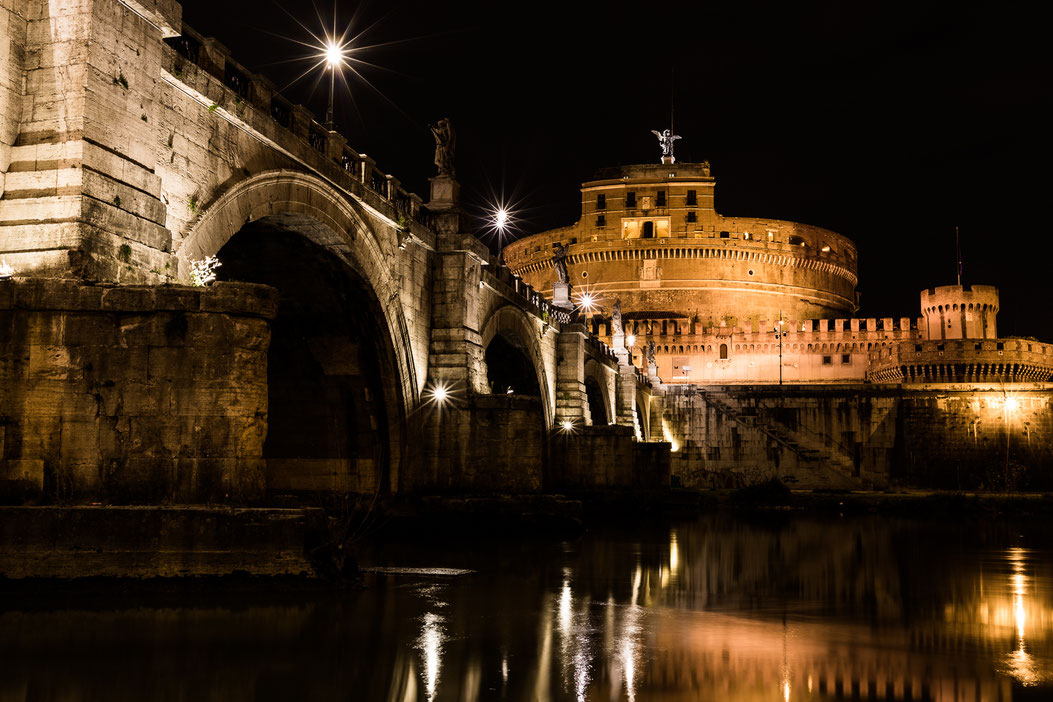 Castel Sant'Angelo, Rome, Italy
Shooting at night in absolute tranquility is a treat especially after a busy and touristy day. I pack my camera and tripod, a wide angle lens with a shutter release and spend an hour or two outside on my own. I had to go to Castel Sant'Angelo which was in walking distance from our apartment in Rome in March. I love the architecture of the castle and the connecting bridge so much, a stunning composition!  If you like to check for the others results of that very night at Castel Sant'Angelo, click here.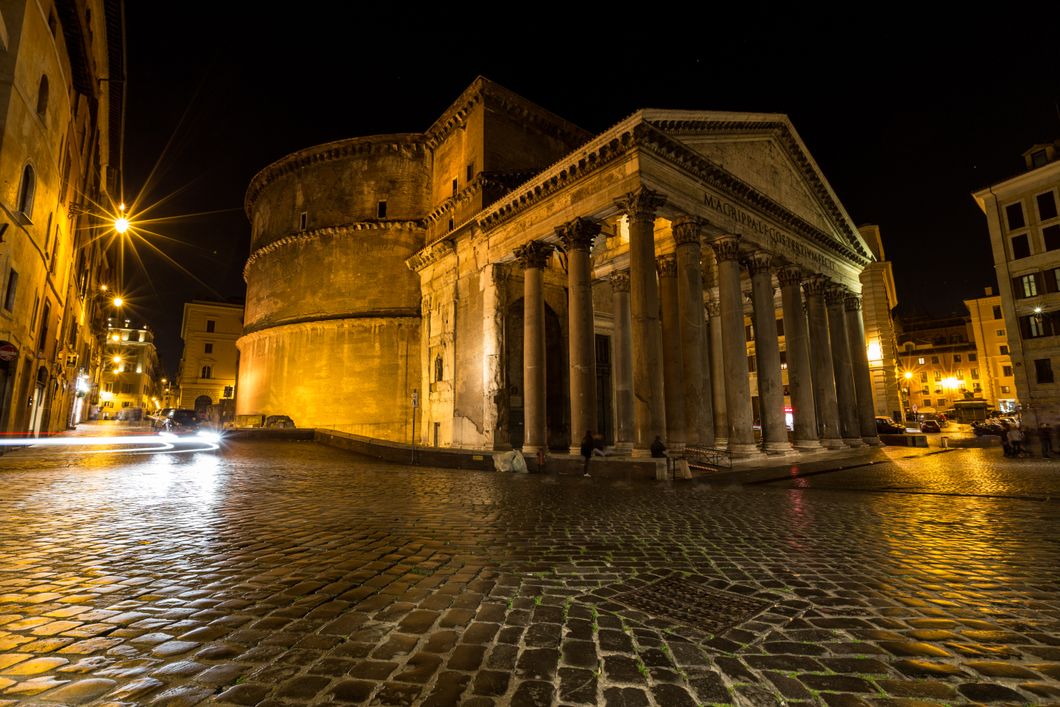 Pantheon, Rome, Italy
Within my week in Rome I went out another night for three hours to the most iconic places for some long exposure work. We visited the Pantheon during the day and I came back the same night. Pantheon means "temple of every god" and it is a former Roman temple, now a church. The present building was completed by the emperor Hadrian and probably dedicated about 126 AD.
The circular building has an inner height of 43 m and is one of the best-preserved of all ancient Roman buildings in the eternal city. This wide angle long exposure shows the Pantheon and parts of the so called Piazza della Rotonda. The church hosts more than 6 million visitors per year! Make sure to check my Rome gallery and blogposts if you like this.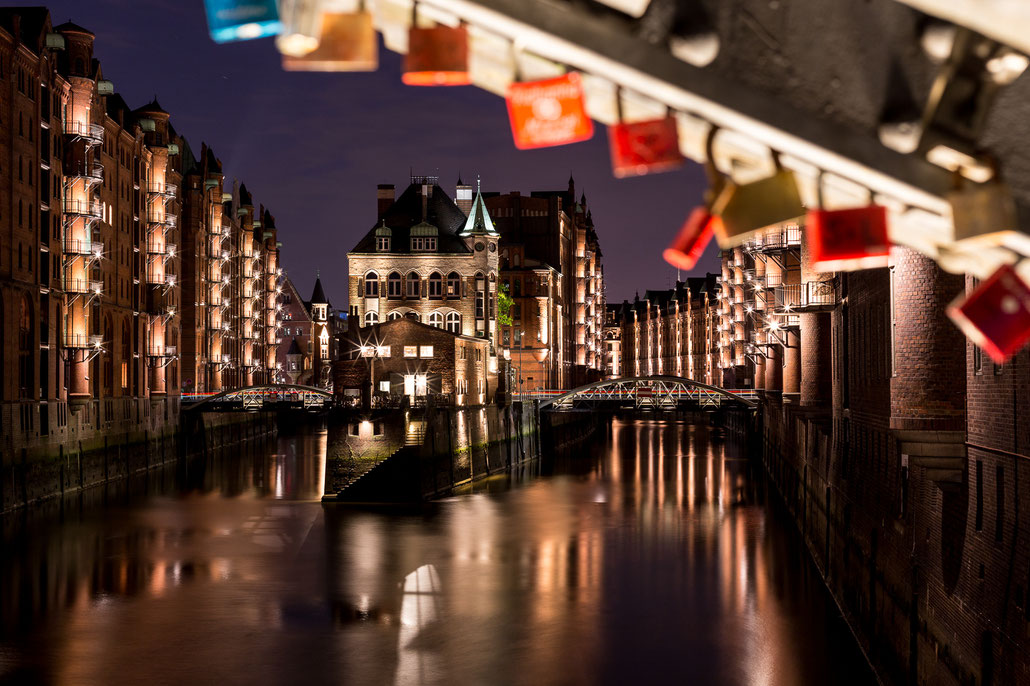 Wasserschloss, Speicherstadt, Hamburg, Germany
The Speicherstadt is the only part of Hamburg that UNESCO has awarded world heritage. Within this old warehouse quarter the Wasserschloss is one of the most stunning pieces of architecture. This is the classic shot from Poggenmühlenbrücke towards the little castle. I also made a blogpost on this beautiful gem in Hamburg, but I accidentally deleted it... One of the learnings during my #52projectJA :-) You might be interested in my Top Ten Hamburg pictures instead.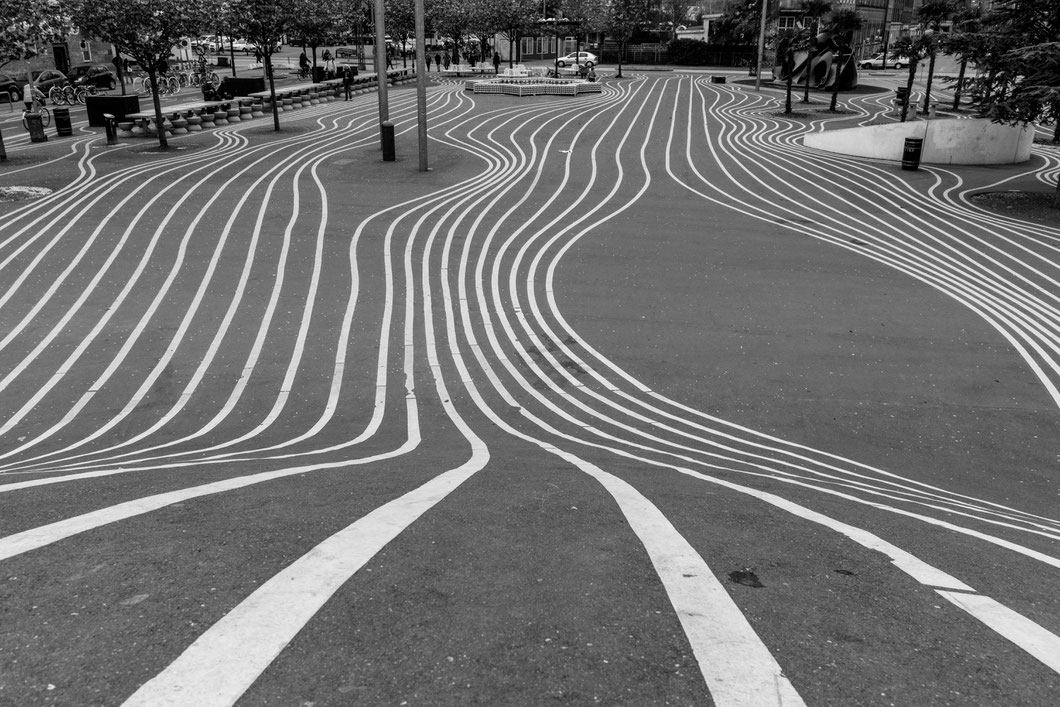 Superkilen, Copenhagen, Denmark
Superkilen is heaven for street photographers. It is a public park in Copenhagen's Nørrebro district that celebrates cultural diversity. On more than 30.000 sqm it stretches about 750 m through one of Denmark's most ethnically diverse and socially challenged neighborhoods. Superkilen is an exhibition of furniture and everyday objects from all over the world. Find out more about this park via my Superkilen blogpost. And if you love Copenhagen as much as I do you might wanna check this gallery.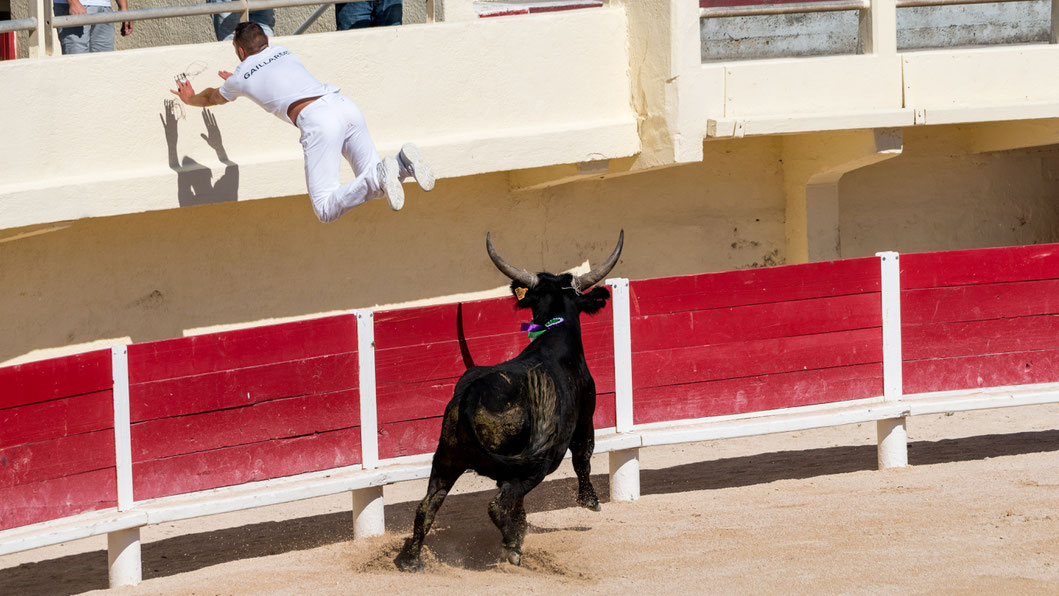 Course Camarguaise, Saintes-Maries-de-la-Mer, Camargue, France
The Camargue is amongst other things famous for its Course Camarguaise - the Camargue version of bull fights. Well, not really fights, but you will find out about that checking my blogpost.
The aim of the Course Camarguaise is to snatch a rosette (cocarde) from the head of a young bull. The raseteurs therefore have to escape the ring in a somewhat unconventional manner as you can see with this Top Ten picture.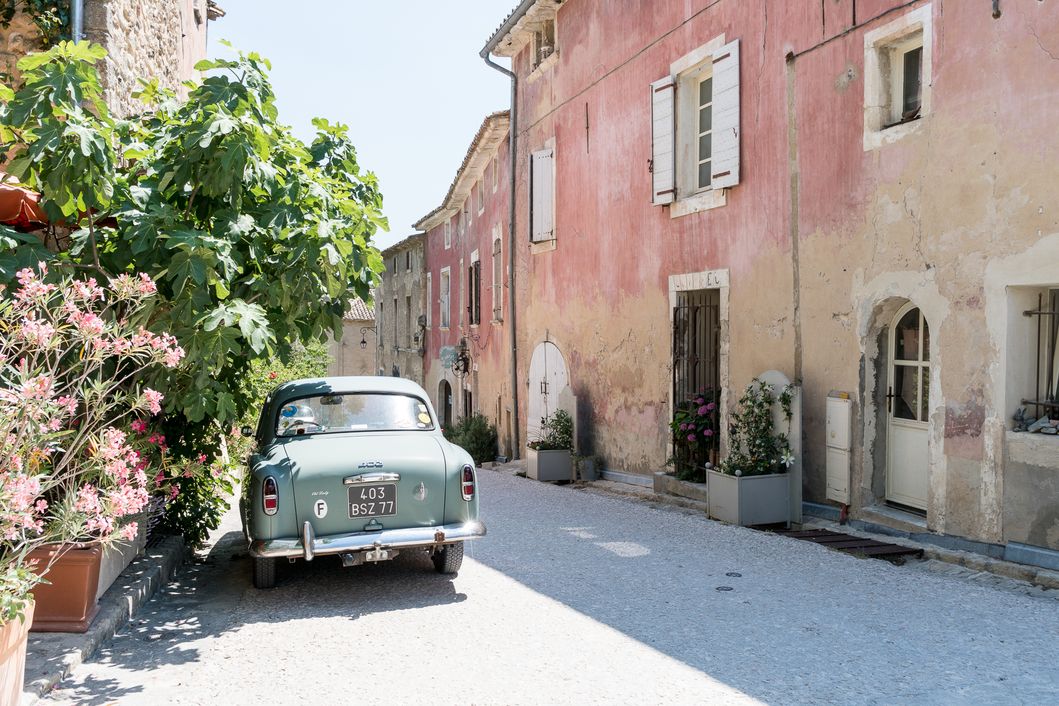 Classic car, Oppede-Le-Vieux, France
I love this shot! It looks like straight out of a Provence calender. Nothing more to say but make sure to also check my Top Ten France pictures.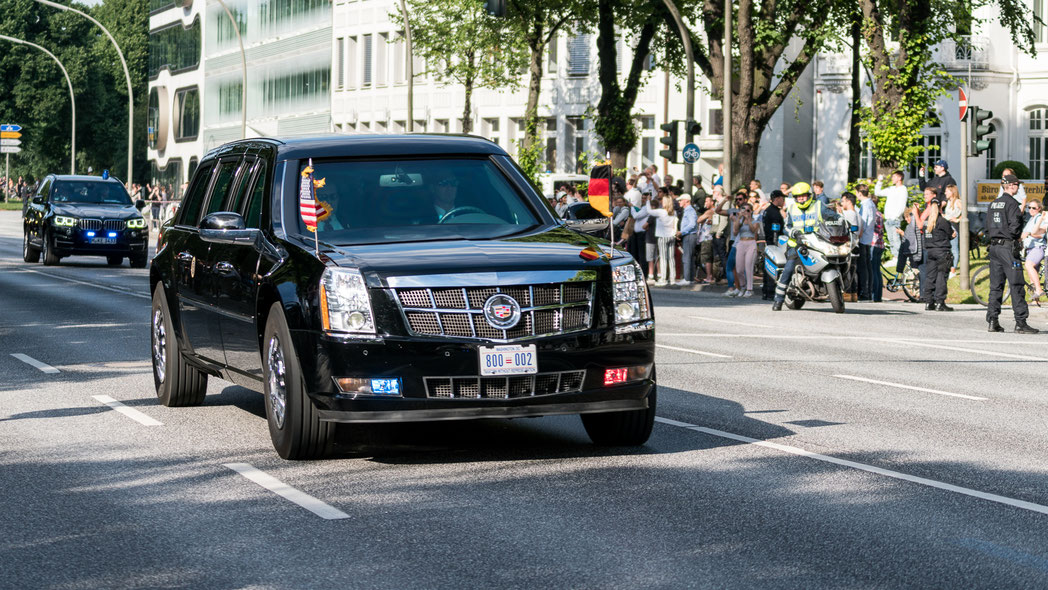 The beast at G20 summit, Hamburg, Germany
Hamburg under siege during the G20 summit on July 7 and 8. More police in the city than ever before and unfortunately major riots in the so called Schanze district. One of the people in focus: US President Donald Trump. This is a shot of "The Beast" with the US President on his way to meet German Chancellor Angela Merkel in the Hotel Atlantic before the official opening on Friday afternoon at "An der Alster".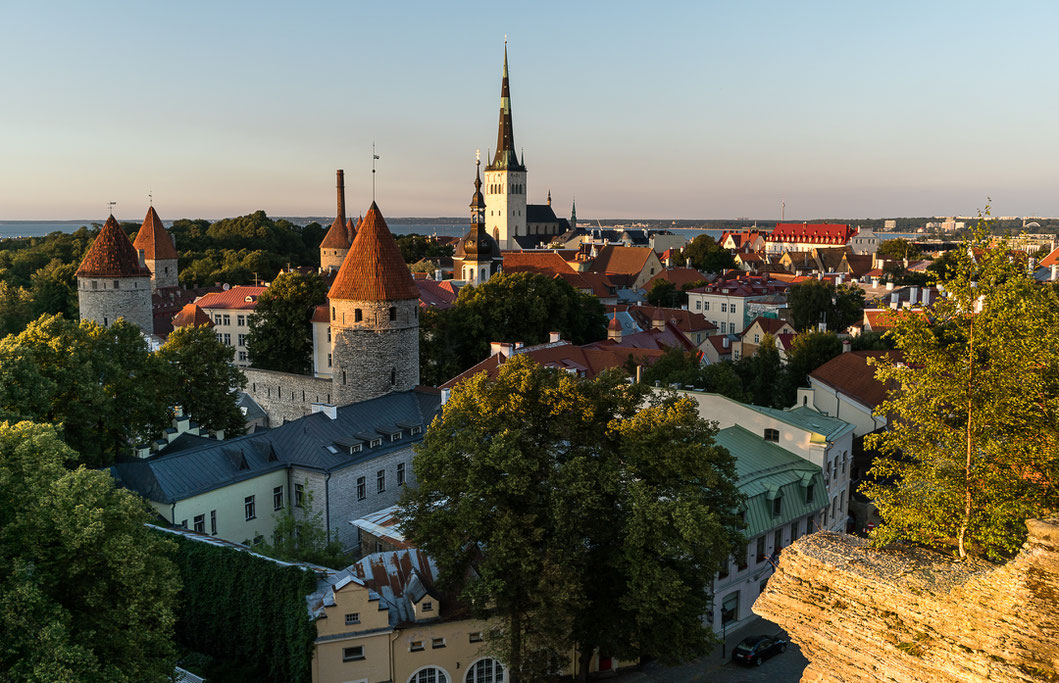 Sunset on Toompea hil, Tallinn, Estonia
Tallinn is known to be one of the best preserved medieval cities in Northern Europe. This Baltic beauty was once home to merchants from Germany, Denmark and other European countries. Coming from Hamburg - also one of the cities of the Hanseatic league - I like the old mercantile vibe in the capital of Estonia, the former Reval. Unlike most of the European capitals Tallinn has preserved much of the 13th century city plan (and even some buildings). This resulted in the UNESCO world heritage status back in 1997 for the old town of Tallinn. Make sure to check my Old Town of Tallinn blogpost and my Estonia gallery.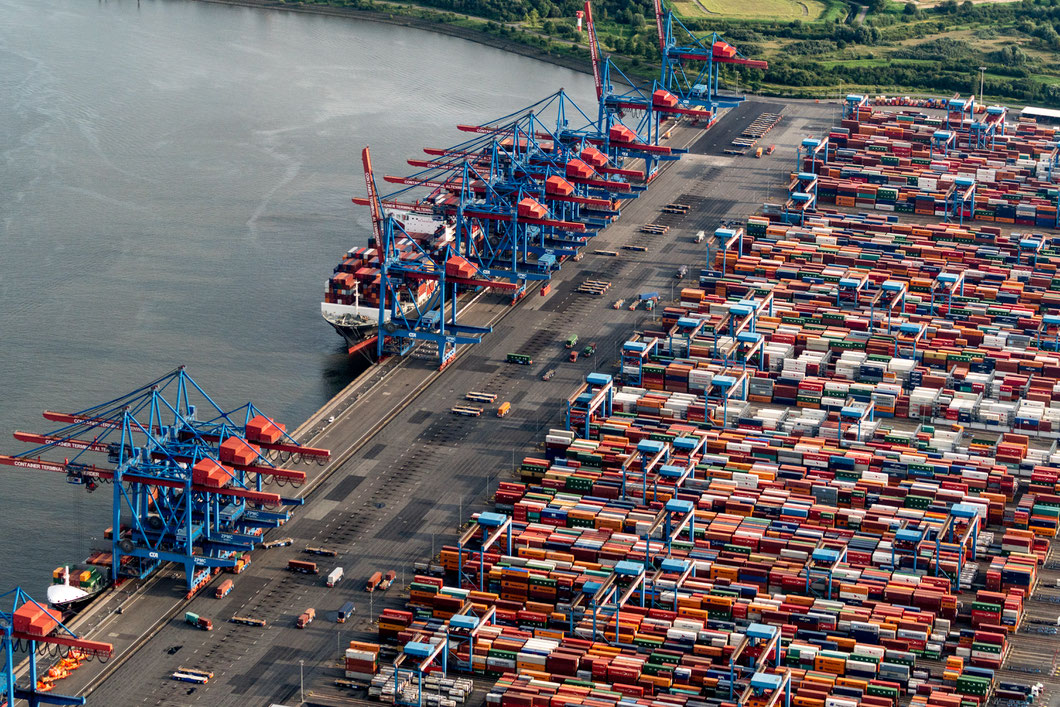 Containerterminal Altenwerder, Hamburg, Germany
My buddy Axel presented me and our friend Stefan a very gracious and common birthday gift: A flight with a Cessna above Hamburg and the Elbe river. At the beginning of our flight we circled above the Port of Hamburg with its container terminals. This is the Containerterminal Altenwerder, still one of Europe's most modern container terminals. The block storage is fully automated - not a single person setting foot in the area. It is run by automated guided vehicles (AGVs) and cranes that bring the containers from the ocean going vessel towards the train and truck stations to the right. I love this shot a lot because of the different colours and the details of the stacked containers.You might also be interested in my Hamburg gallery with plenty more pictures of the port.