Welcome to my 2014 highlights! Each year I collect my top ten shots and this is what I came up with in 2014. Hope you enjoy and get lost in my website.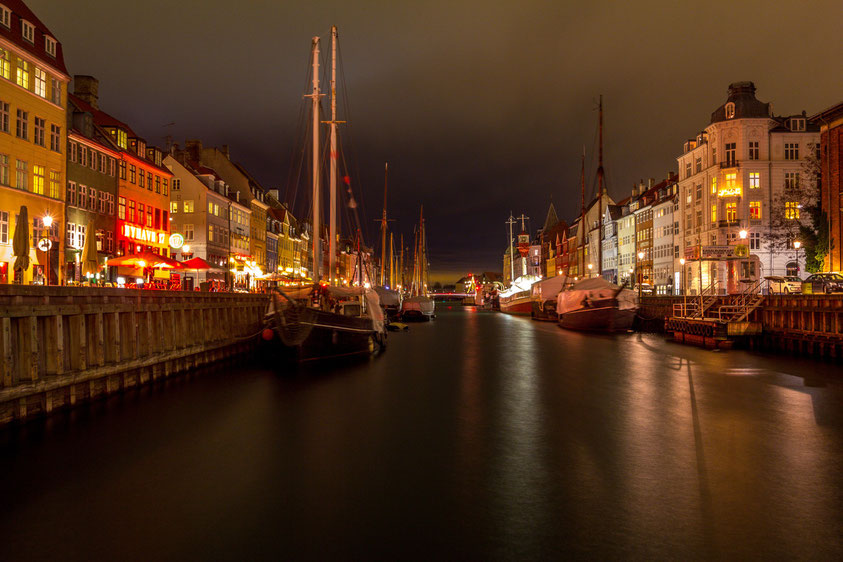 January
I started my photographic year in Copenhagen, Denmark in January. After a day full of work I found some time to spent in Nyhavn, the old harbour of Copenhagen. Did some long exposure and it was very, very cold. Quite liked the result of the smooth water in Nyhavn in this pic. Find our more about my "At night" work. If you are interested in some more Copenhagen images click here.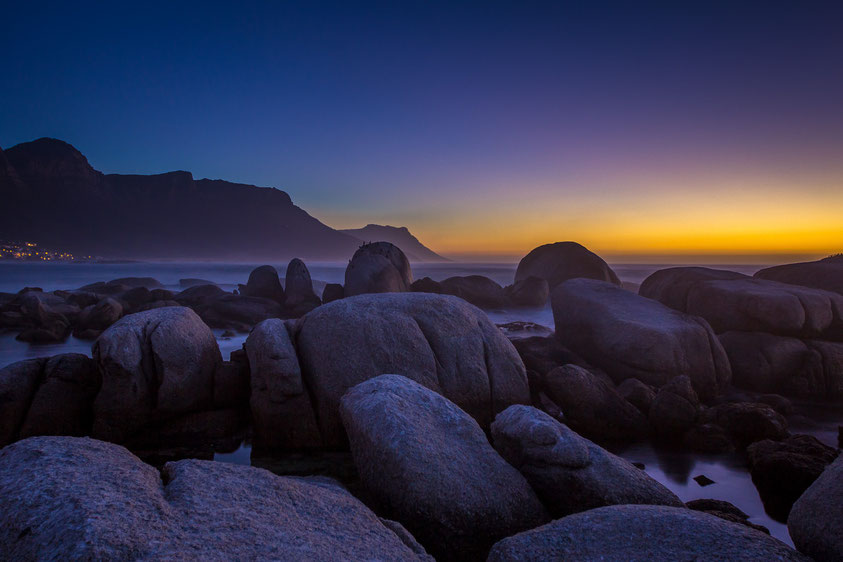 February
This is one of my favorite shots ever. It is a long exposure of boulders in Camps Bay near Capetown, South Africa. Shot this during blue hour mid February 2014. Find out more about my South Africa trip via this link. And here you can find out more about my "At night" work.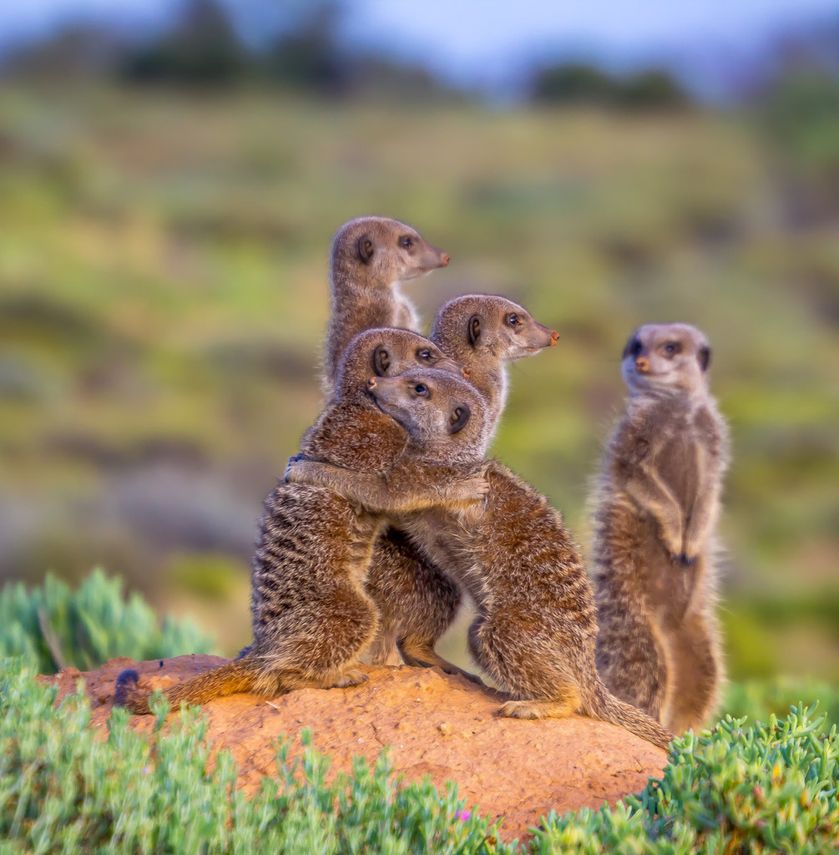 February
I found a leaflet of Meerkat Adventures during our stay in Oudtshoorn, South Africa. And off we were on the next and very early morning for a sunrise with the meerkat family. It was one of the best tours on animals I did in my life. You sit only 5 m away from their barrow and enjoy their morning routine (which is basically getting their belly warmed up by the sun). After an hour their off for the rest of the day catching food. There is no spot in the world to get a similar experience that close without disturbing them. Find out more about my South Africa trip via this link.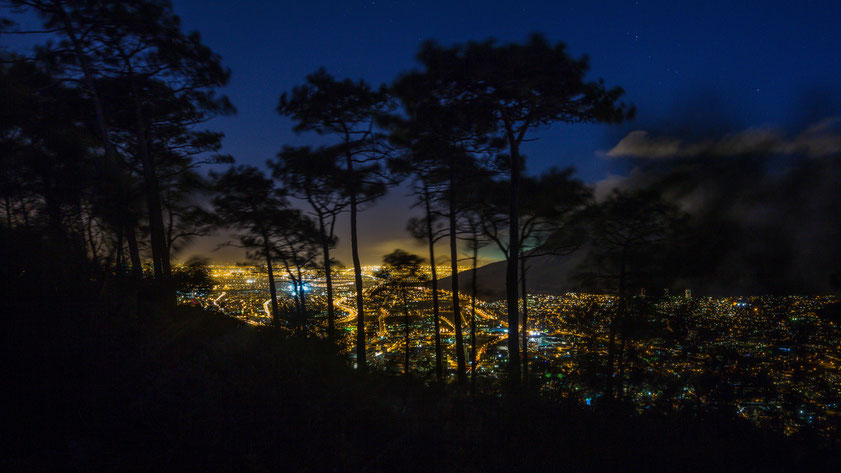 February
Back in Capetown after two weeks of traveling along Garden Route I drove up Signal Hill for sunset. It was really stormy that night so I had to hold my tripod for some additional stability. Ended with some nice shots of the city, the ocean, the soccer stadium and this long exposure between moving trees. This picture got featured on Instagram by @capetownetc and got 700 likes. Find out more about my South Africa trip via this link.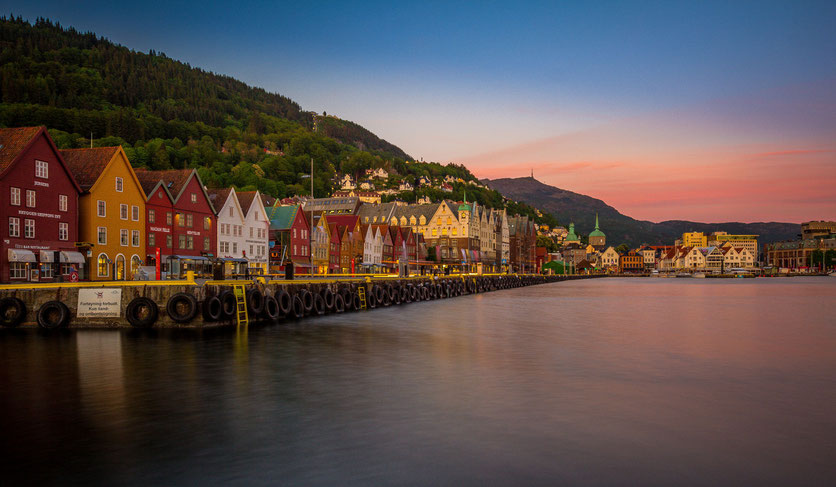 May
We went to Norway for the first time in May 2014. Started in Stavanger and continued in Bergen. Went out that night for a sunset photo tour and came home with some nice ones. This is a 20 sec exposure from Bergen harbour at sunset. To the left you see the old houses of Bryggen, further down left is the famous Fløibanen. Find out more about my Norway trip via this link.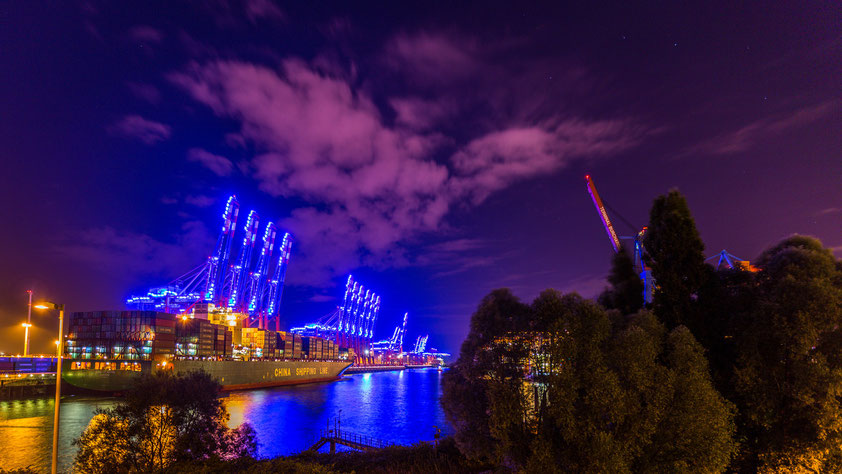 July
During one of the last nights of Blue Port Hamburg 2014 we went out shooting. After a tour around the harbour we finished at "Waltershofer Hafen". You see a China Shipping container vessel at Eurogate and the illuminated container bridges. The clouds in the sky reflected the blue light and turned purple during that very warm night. Find out more about my hometown Hamburg and about my "At night" work.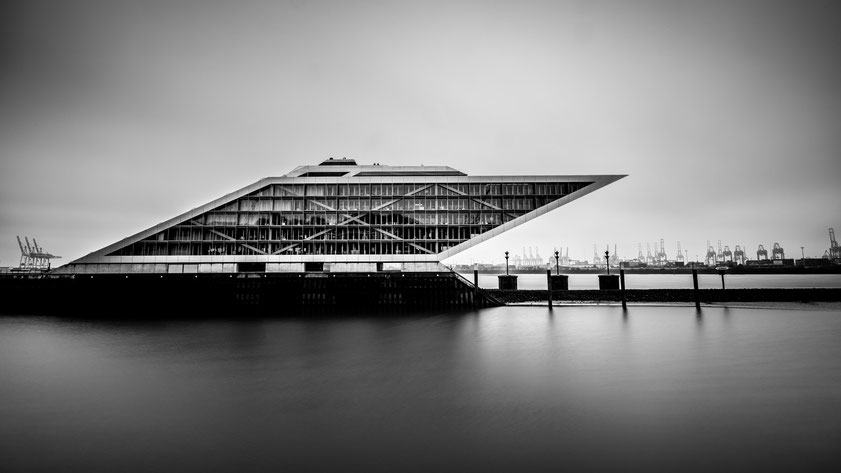 October
The dockland building is an office building in Hamburg Altona at the Elbe river and shaped like a parallelogram. I was up for a walk during cloudy and slightly rainy weather in October. All of my pics that day went black and white due to the heavy overcast. You can see more of my black and white work here. I really like the architecture of that building combined with the container bridges in the background. Find out more about my Hamburg work here.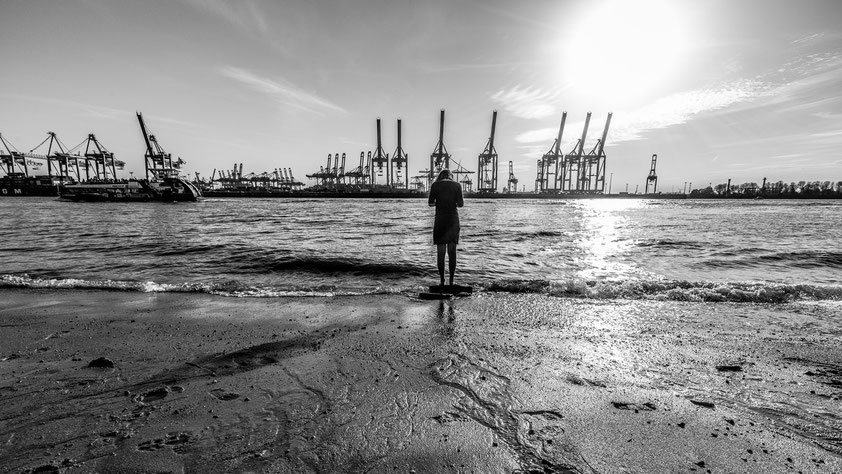 November
This is one of my favorite Hamburg and street photography shots ever. I took it on November 1, 2014 at the river Elbe (near Övelgönne). We had 20 °C that day (!) and this lady went barefoot in the river. The container bridges of Burchardkai make for a nice industrial background. This is what I love about Hamburg!
November
November 2014 was about time for my first trip to Egypt. After a few days at Giza we started South-East for a 5-day oasis tour. This is the English Mountain outside the Bahariya oasis. We arrived there just in time for sunset and the old ruin made for some nice silhouette for the sun star. Find out more about my Egypt trip via this link.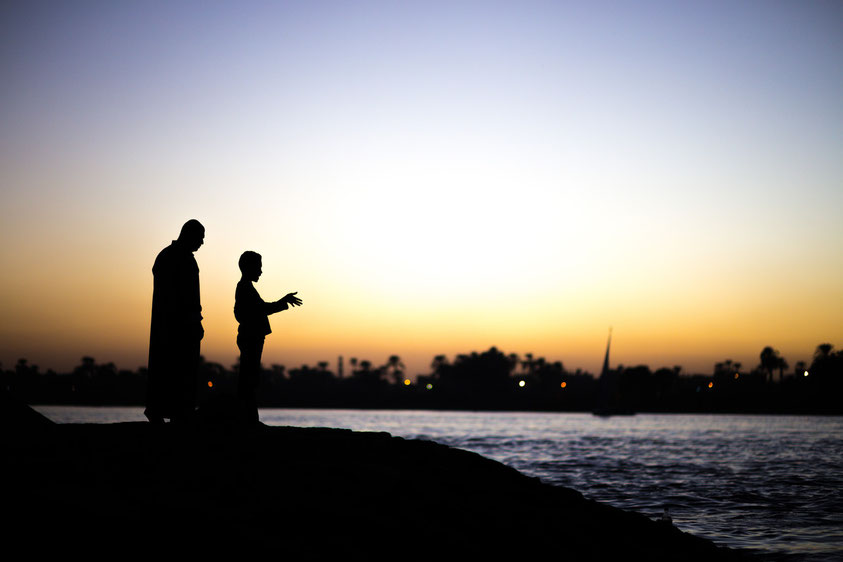 November
We finished our Egypt trip with a few days in Luxor and Cairo. After a sunset dhow ride in Luxor on the Nile river I saw this silhouette of father and son fishing. I really like their sharp silhouettes during blue hour. Finally, this pic is also a good example of applying the rule of thirds.