After a really nice, joyful and relaxing three weeks road trip with some 4.600 km from Hamburg to Southern France and back this is my Top Ten France pictures collection. If you would like to see more and some more blogposts about France click here.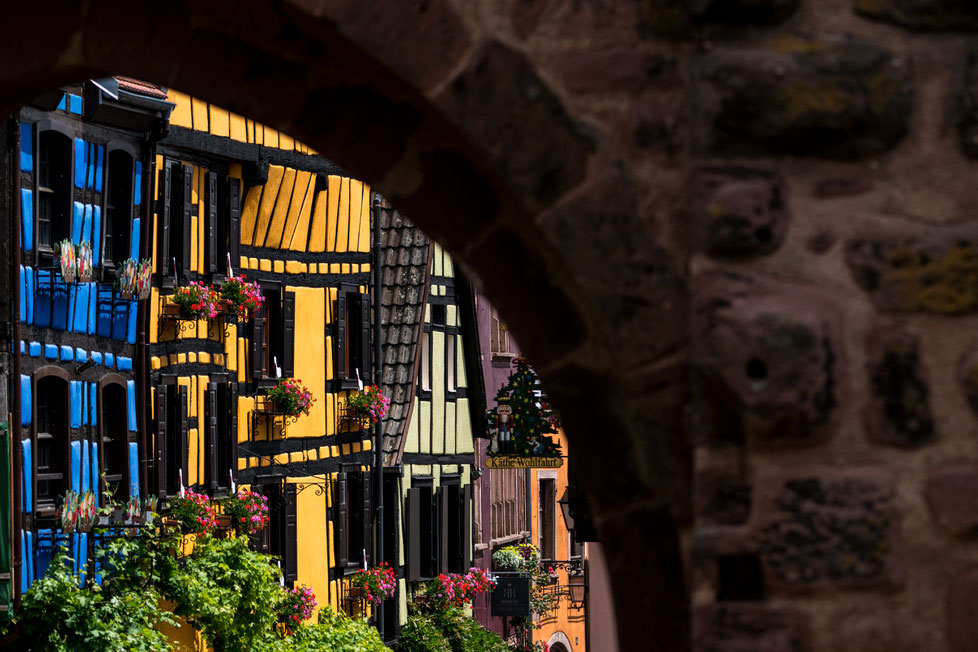 Riquewihr, Alsace
We spent the first night of our France roadtrip in the Alsace region. After visiting Strassbourg we went to the wine villages of Ribeauville and Riquewihr, both incredibly beautiful and picturesque. This is a shot of the colourful timber-framed houses itself photografically framed with an archway. An example of framing in composition.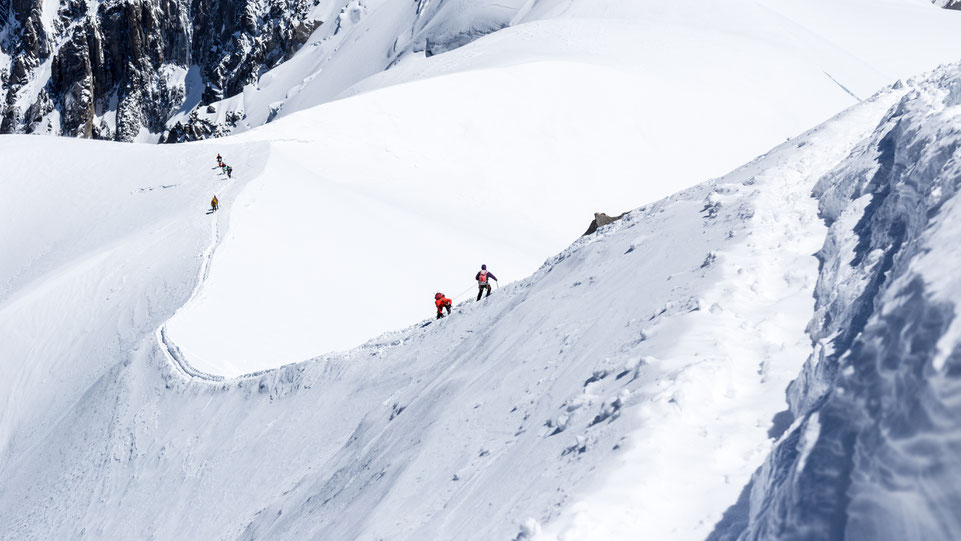 Mont Blanc, Chamonix, Hautes-Savoie
Chamonix was on our road trip list down to southern France. We took the cable car to Aiguille du Midi on a beautifully sunny day up to 3.700 m. You can walk outside the high-altitude platform. There is a spot where the mountaineers start descending to the Mont Blanc massif. This is where I took this photo. It looks like standing on top of the glacier. Check for more pictures and information about this spot at my Mont Blanc blogpost.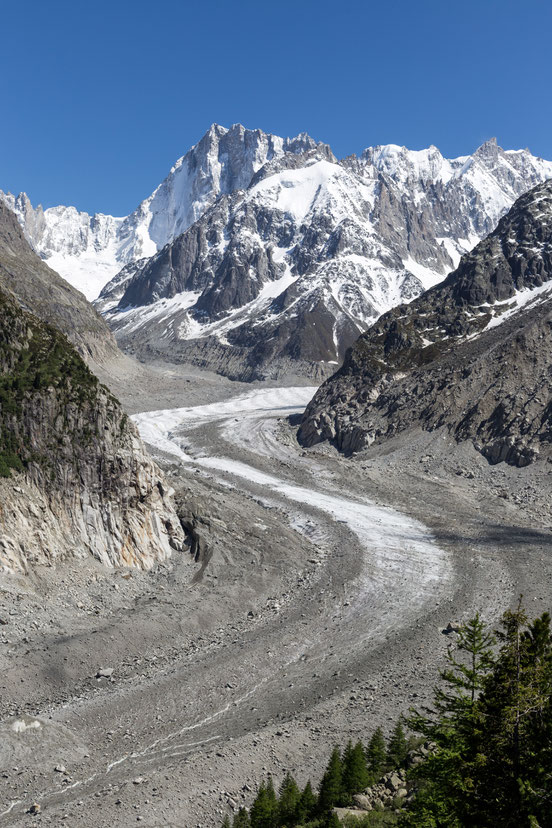 Mer de Glace, Chamonix, Hautes-Savoie
The landscape photographer Thomas Heaton made a video about Mer de Glace, one of the Mont Blanc glacier tongues. We took the cog railway to Montenvers and were treated with this view on a terrace with a glace of white wine in our hands. Photography can be so easy sometimes! This spot is perfect for an S-curve shot of the Mer de Glace ("ocean of ice") and very accessible. Check for more pictures and information about this spot in my Mont Blanc blogpost.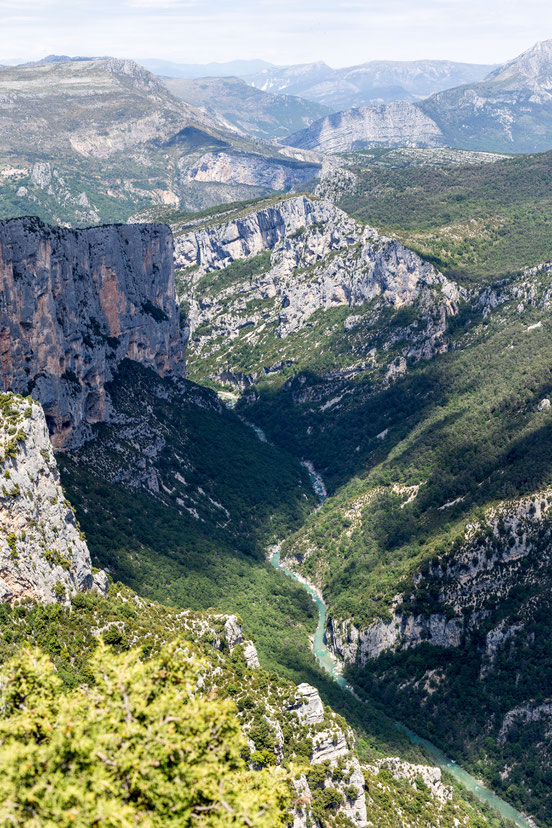 Gorges du Verdon, Alpes de Haute Provence
The Gorges du Verdon is a river canyon and sometimes also referred to as the French grand canyon. It is located in south-eastern France (Alpes-de-Haute-Provence), 25 kilometres long and up to 700 meters deep. The water of the Verdon river has mostly turquoise-green colour and the canyon cuts deeps through the limestone mass. At the end of the canyon, the Verdon River flows into the artificial lake of Sainte-Croix-du-Verdon. I especially like this image due the play of light and shadows as well as bent limestone layers in the background. It just shows the force of nature.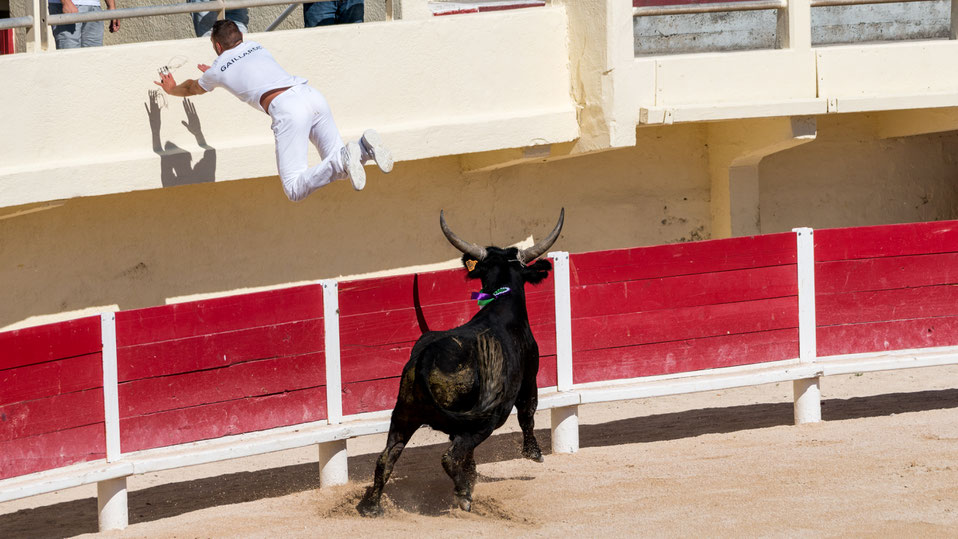 Course Camarguaise, Saintes-Maries-de-la-Mer, Camargue
The aim of the Course Camarguaise is to snatch a rosette (cocarde) from the head of a young bull. The raseteurs tries to take it with a claw-shaped metal instrument called a raset (hook), hence their name raseteur. The tourneurs try to help them achieving this by distracting the bull. After every round the bull leaves the arena totally unharmed and is herded back to its pen. More spectacular pics like this in my Course Camarguaise blogpost.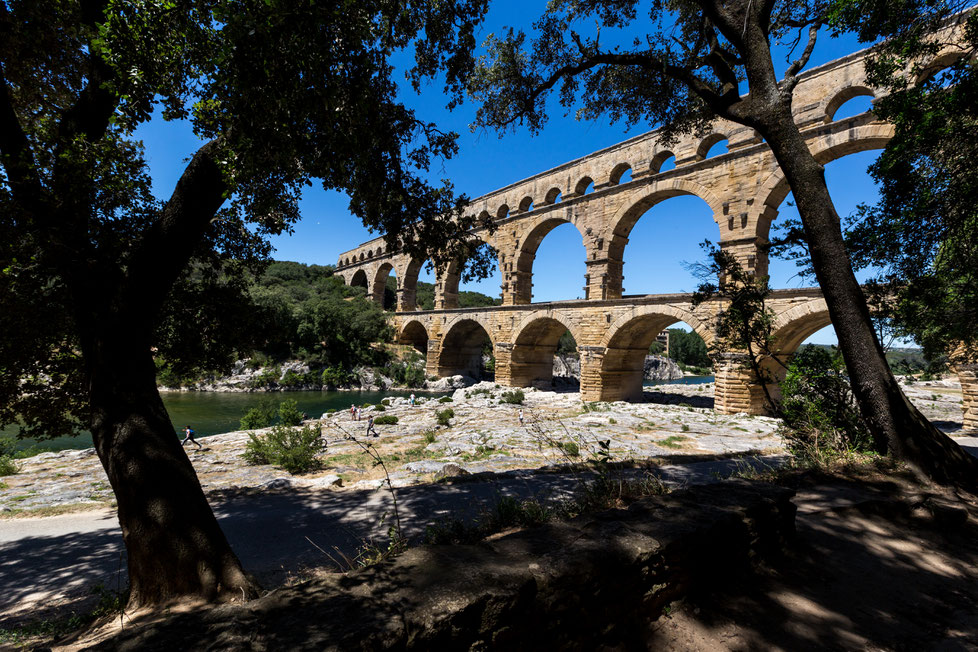 Pont du Gard, Gard
The Pont du Gard is an ancient Roman aqueduct that crosses the Gardon River in southern France. Is is the highest elevated Roman aqueduct, one of the best preserved and part of the UNESCO list of World Heritage Sites. It belongs to the Nimes aqueduct and was built in the first century AD to carry water from a spring at Uzès to Nimes. After the collapse of the Roman Empire the pont was used as a toll bridge. Local lords and bishops were responsible for its upkeep in exchange for the right to levy tolls on travellers using it to cross the river.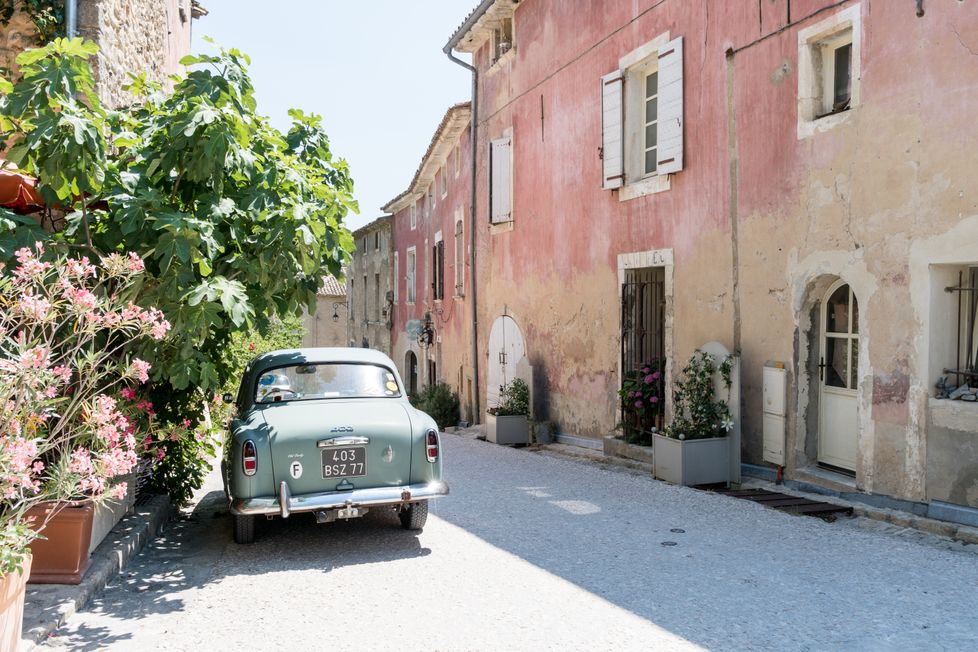 Oppede le Vieux, Luberon, Provence
The Luberon is a massif in the Provence. Its valleys contain a number of towns and villages as well as lots of agricultural land. Oppede le Vieux is one of the villages in the Luberon region. I took this picture in the old village that was built on a rocky hill and has some narrow streets. I just love the classic car with its grey-greenish colour opposing the washed out red-yellow painting on the house wall. To me it looks like a staged picture for a Provence beauty catalogue.

Gordes, Luberon, Provence
This village is sitting on a giant calcareous rock and ranked as one of the most beautiful villages in France. Gordes is a hilltop beauty crowned by its Renaissance castle. This panorama shows the houses built on several levels while narrow cobblestone streets wind through the town. It is a commune in the Vaucluse département in the Provence-Alpes-Côte d'Azur region in southeastern France.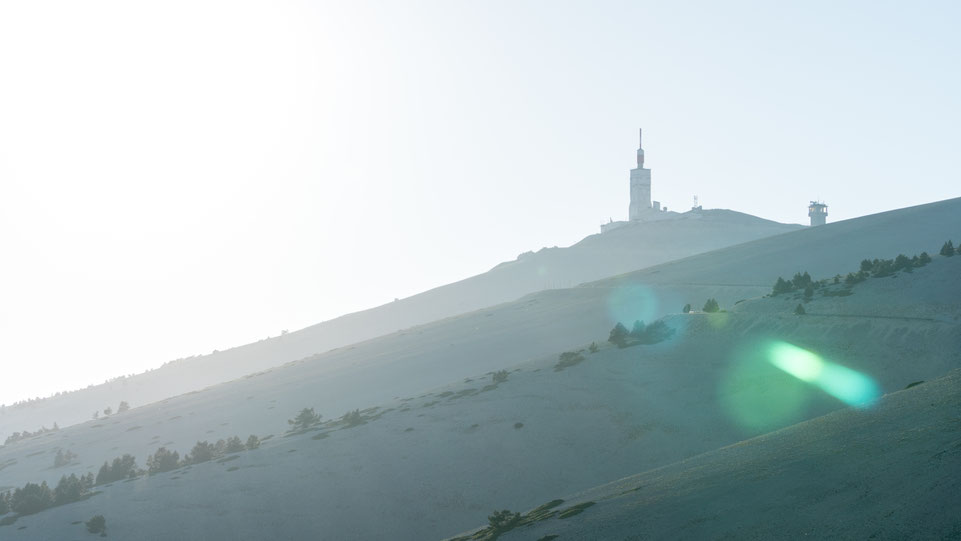 Mont Ventoux, Vaucluse, Provence
During our stay in the region in June 2017 we spent the late afternoon around the Sault area. Afterwards we drove up the Mont Ventoux, the mountain of the winds. More than 320 km/h have been noticed up here. It is a famous Tour de France peak for cyclists. We drove it by car, of course. Check for more in my Mont Ventoux blogpost.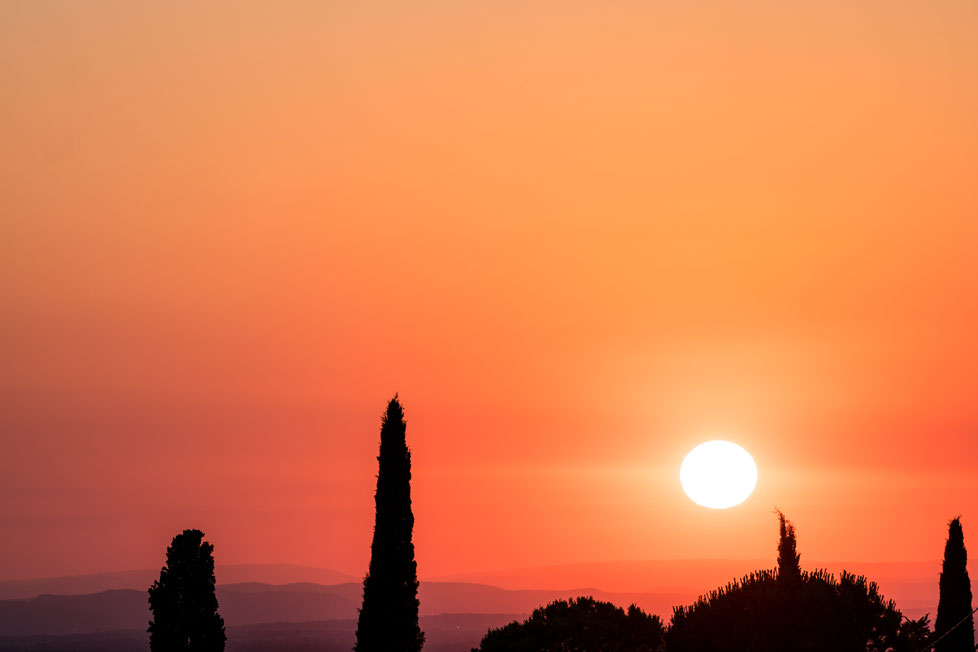 Sunset near Mont Ventoux, Vaucluse, Provence
After driving down Mont  Ventoux and locking for a place for a late dinner I stopped at this vineyard to shoot this beautiful orange sunset. Normally, I would have framed much lower but there were some cables distracting the beauty. Therefore, there is lots of orange layers and negative space in it. If you would like to see more epic light pictures click here.