Welcome to my Top Ten 2018! After a full year of weekly blogposts back in 2017 I did not do much on my page this year. I worked on a project that I haven't published yet and still took a lot of pictures throughout the last twelve months. But I just stopped blogging so far. Nevertheless, I still did my 2018 top ten.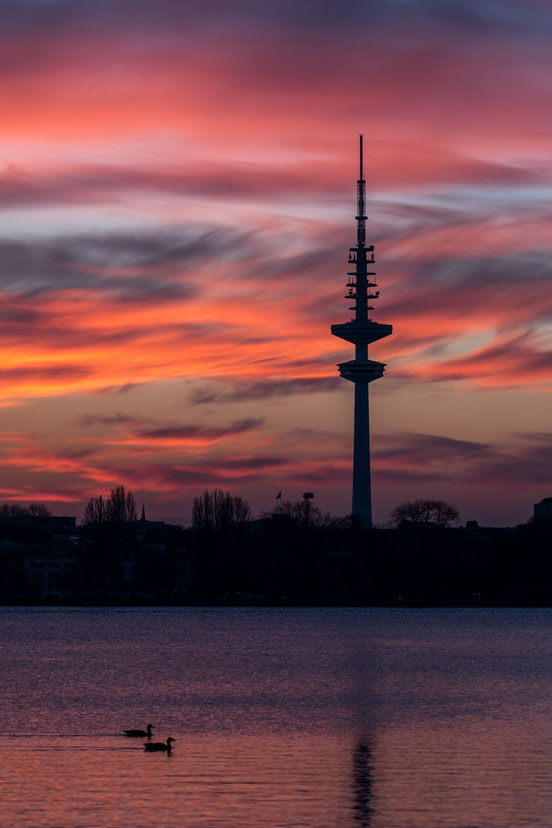 Lake Alster, Hamburg, Germany
Starting off with a beautiful winter sunset at the beginning of the year. I was quite sure that this sunset could become special and took the bus to Lake Alster to take some pictures. But I did not have an idea that it went this well. You see the Heinrich-Hertz tower and two ducks enjoying the 'burning' sky. More pictures of the beautiful Hanseatic city can be found here.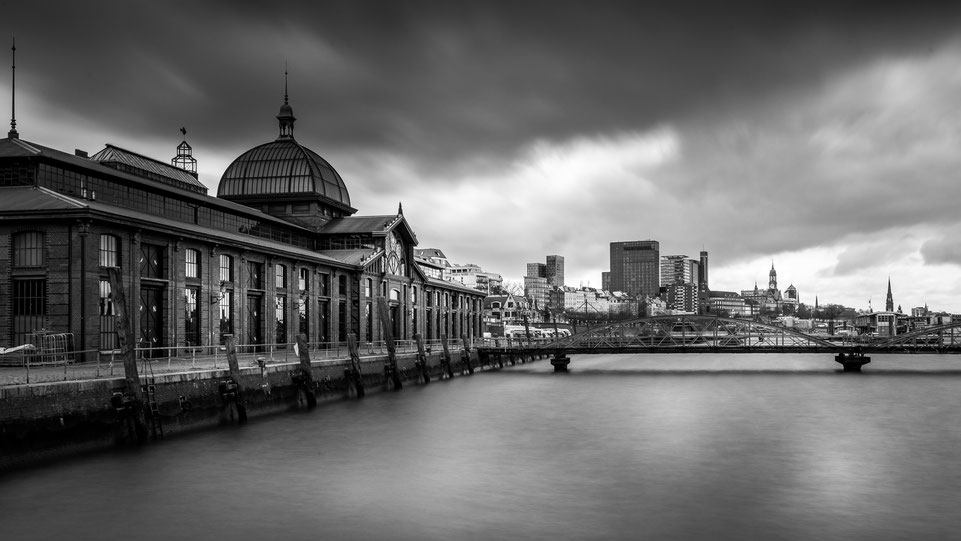 Fischauktionshalle, Hamburg, Germany
I started a new project early 2018. It is about famous architecture in Hamburg that is connected to water. It is shot in black and white and always long exposure. I will post a series when I have the feeling to have finalised it. I start this series with the Fischauktionshalle. I remember that I had to warm up my fingers in a nearby cafe after taking a few shots.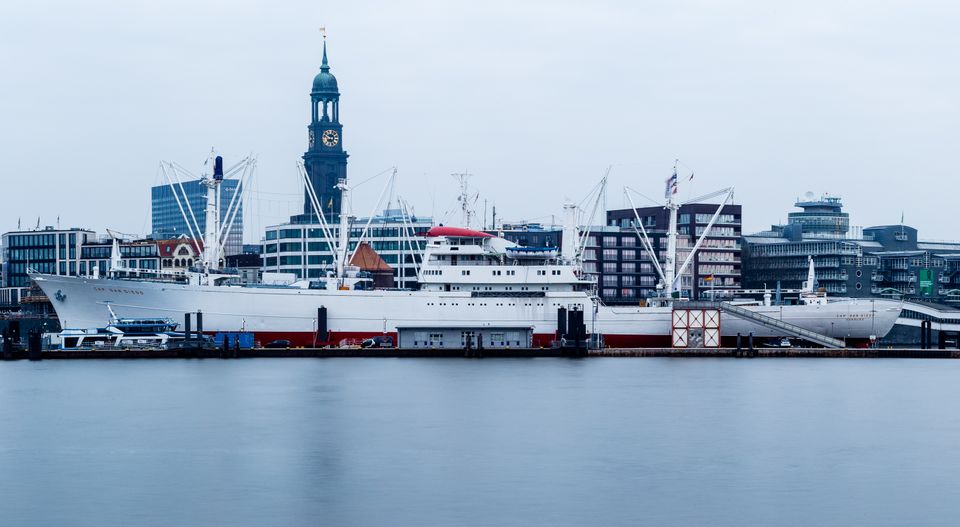 Cap San Diego, Hamburg, Germany
The Cap San Diego is a museal ship that is closely connected to the skyline of Hamburg. Especially, once you see the city from the Southern side like in this two picture panorama. I was out for my Hamburg long exposure black and white-series that day, but this pic had to be in (muted) colour. The Cap San Diego is still able to drive and a regular part of the yearly Hafengeburtstag. Finished in 1961 it was part of the so-called "white swans of the Southern Atlantic".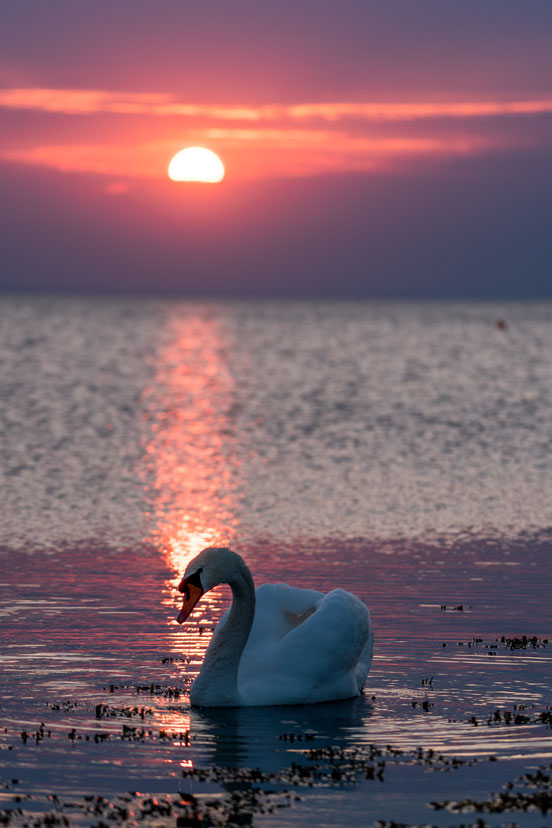 Öresund, Malmo, Sweden
I had to think twice before selecting this image for my 2018 top ten. Not because of the quality of the pic, but because it is so corny and clishee. A white swan during a beautiful sunset. Nevertheless, it is part of this series. I was with a 80-plus business delegation on the occasion of the Fehmarn Belt Days in Malmo this May. When I normally go to Malmo, I only spent half a day for a meeting in the Southern Swedish city, but this time we had almost three days. After the first conference day I went out for a stroll at nice and warm spring wheather. This picture shows the Öresund between Copenhagen, Denmark, and Malmo, Sweden.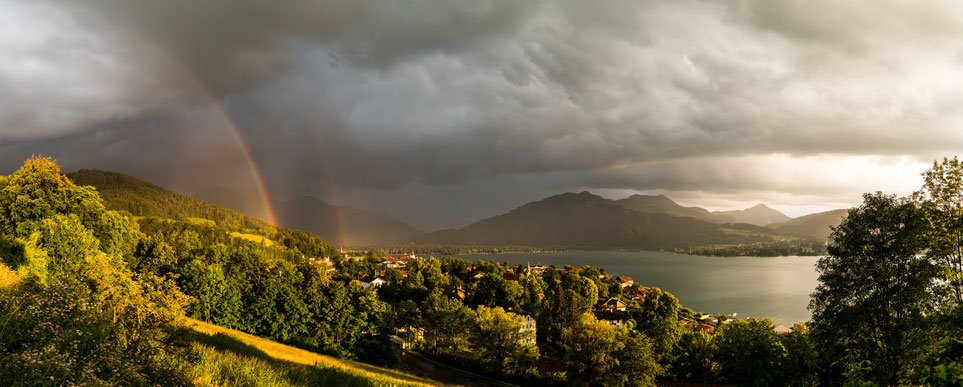 Tegernsee, Bavaria, Germany
I love Bavaria! And the Tegernsee region is just a lovely part of this country. After a first one night stay at  "Das Tegernsee" hotel back in 2015 we stayed for three nights in June. A thunderstorm hit us during a very intense sunset. I took my camera and a jacket and sprinted through the pouring rain. Just after the rain stopped I took a multi picture panorama with almost two rainbows. Look at the clouds!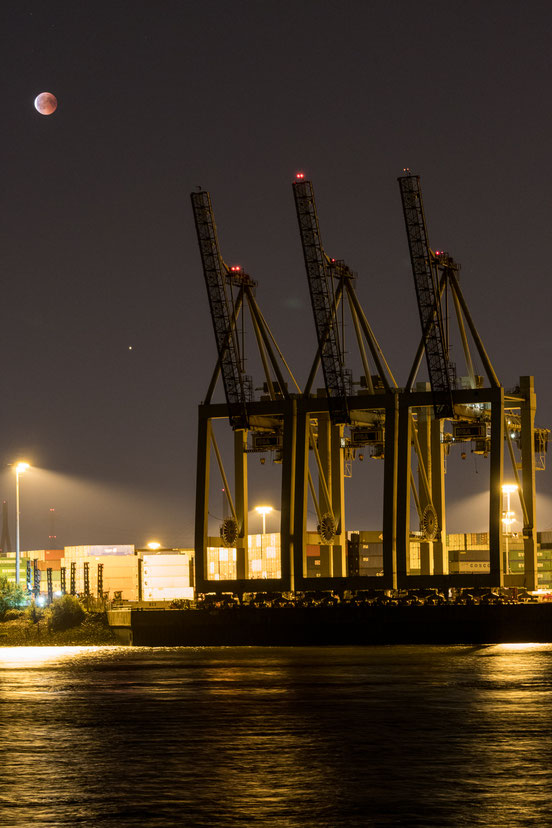 Lunar eclipse at Port of Hamburg, Hamburg, Germany
When the full moon passes directly between the earth and the sun, the earth shadows the moon. This is called a lunar eclipse.  No sunlight reaches the moon, the only light reflected of the moon is the light of the earth's atmosphere. This happened at the beginning of August. I was at the port of Hamburg - opposite Burchardkai container terminal - to grab some shots during a very warm summer night. Many harbour areas were filled with people wanting to experience the blood moon. Although it was almost a clear night I wasn't able to see the moon rising of the horizon. Instead you could only see it when it was quite high. I envisioned a telephoto shot of the big rising red moon between gantry cranes but that did not happen. Still stunning was the phases of the moon going out of the earth's shadow as you can see in this picture.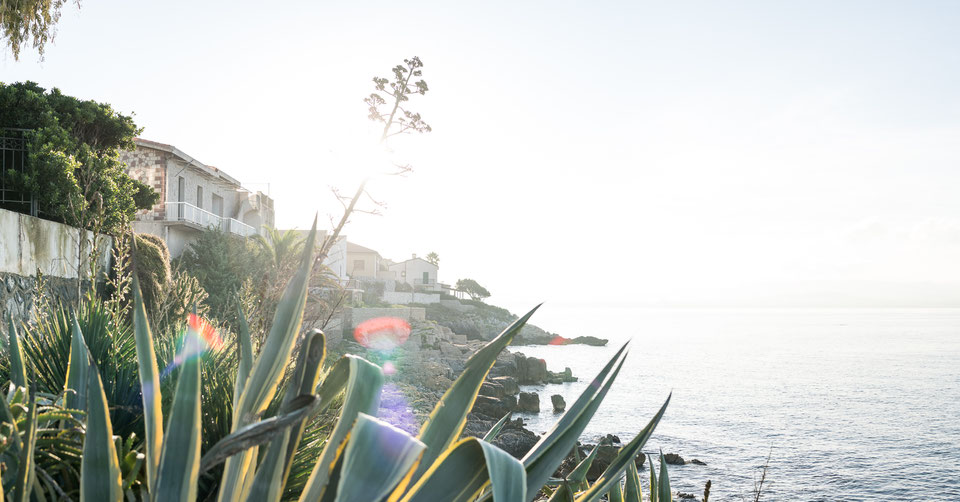 Fertilia, Sardinia, Italy
I bought a new camera and lens this autumn ahead of our first Sardinia trip. I really like the Sony A7 III with the Sony Zeiss 35 mm 1,4. This is an open aperture early morning panorama in Fertilia, northwest of Sicily. It is a small town at the coastline near the beautiful city of Alghero. Just a few steps down to the water from our hotel room to enjoy the full morning light.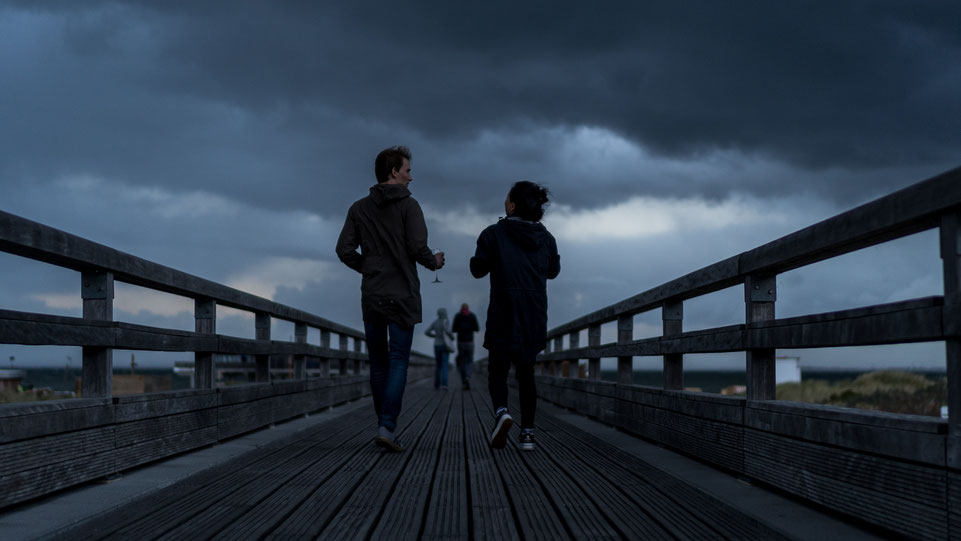 Seebrücke, Heiligenhafen, Schleswig-Holstein, Germany
The fairly new pier of Heiligenhafen is main subject to this Top Ten shot of 2018. The city is the last big settlement before the island of Fehmarn in Northern Germany. Since it was autumn already the late afternoon was windy and quite cold. Still some people enjoyed walking that nice pier with a glass of wine. Kneeling down makes for a good composition sometimes - especially with lots of leading lines. I quite like the silhouette-style and framing of the second couple. Are you up for some more silhouettes?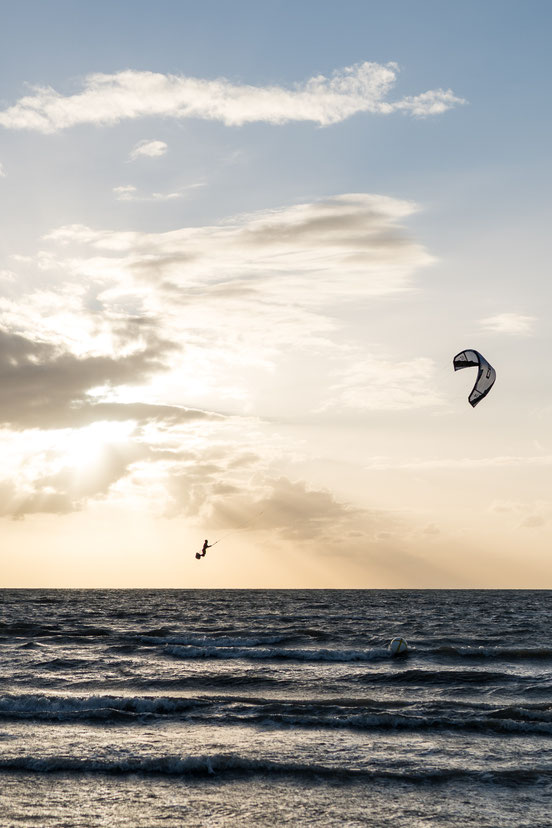 Fehmarn, Schleswig-Holstein, Germany
A 35 mm lens is pretty versatile and can even cater for sports photography. Before dinner at an Italian restaurant on Fehmarn we drove to a famous kite spot for sunset. It was almost stormy that day and the clouds and sun made for a nice dramatic sky. A took quite some pictures - annoying my family that wanted to go back to the warm and cozy car. I selected this dynamic silhouette of a flying kite surfer. If you enjoy silhouette check this site as well.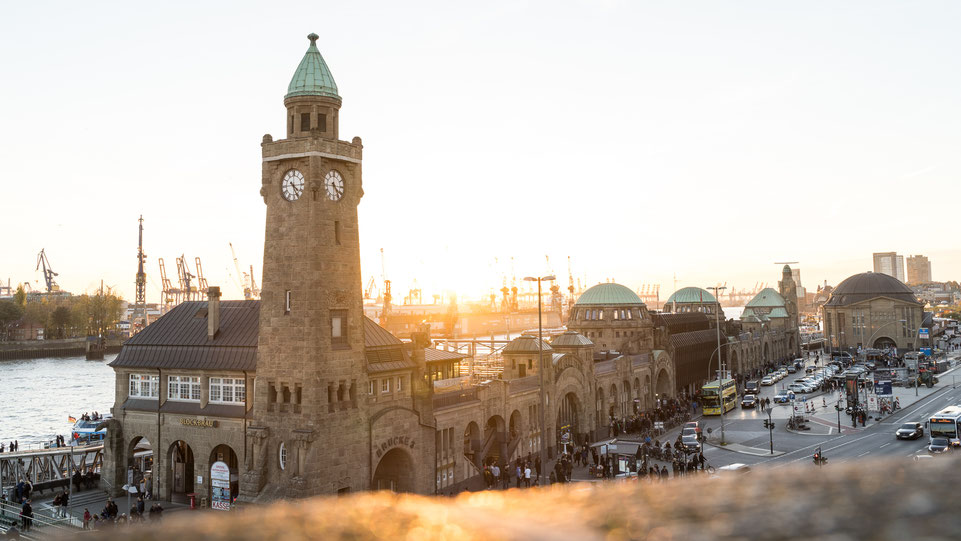 Landungsbrücken, Hamburg, Germany
Sometimes I grab my camera bag and go to the harbour for sunset. This time in early November I went on a Saturday night for one of the most iconic and most photographed spots in town: The Landungsbrücken. The last of my Top Ten 2018 pictures is from the balcony above Landungsbrücken during sunset. Normally I don't like clipped highlights in a picture, but with my new lens I just go for it.