Egypt is a paradise for street photography. I went to Egypt for the first time in November 2014 with my best friend and we spent 10 days there. We started in touristy Giza, made our way through the oases of the Western Desert, spent some days in ancient Luxor and Thebes and finally got back to Cairo again.
With our own car, driver and guide we were able to stop wherever we saw a picture. Since most of the scenes in rural Egypt look very different to European eyes we stopped quite a lot. Enjoy my street photography along the road.
And check out my other Egypt pictures as well as my street photography on this site.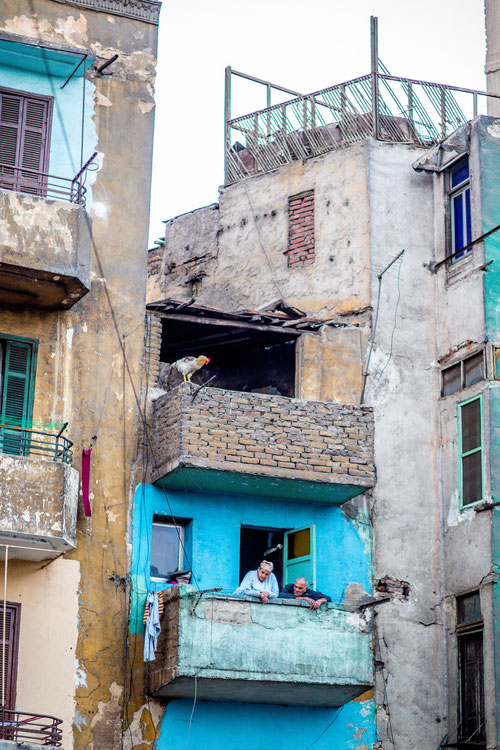 ---
At the Pyramids of Giza
---
Through the Western desert
---
Motorcycles are quite popular in Egypt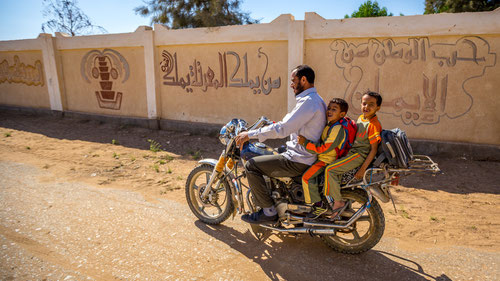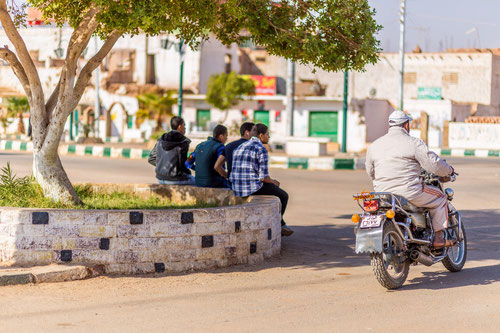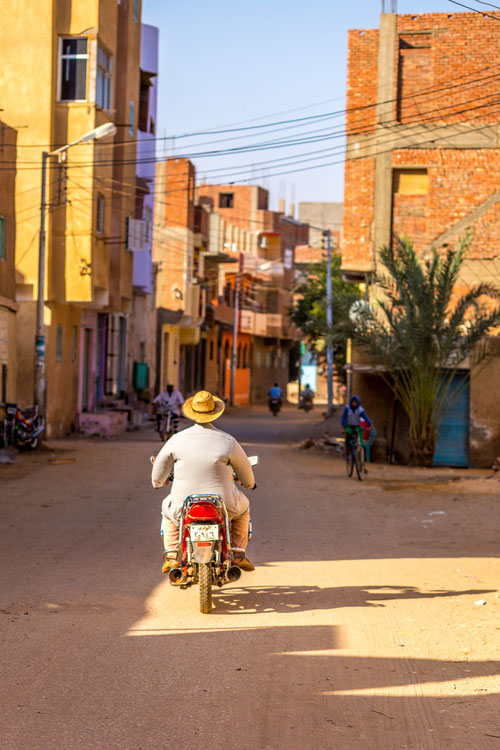 ---
Donkey carts seem pretty famous in Egypt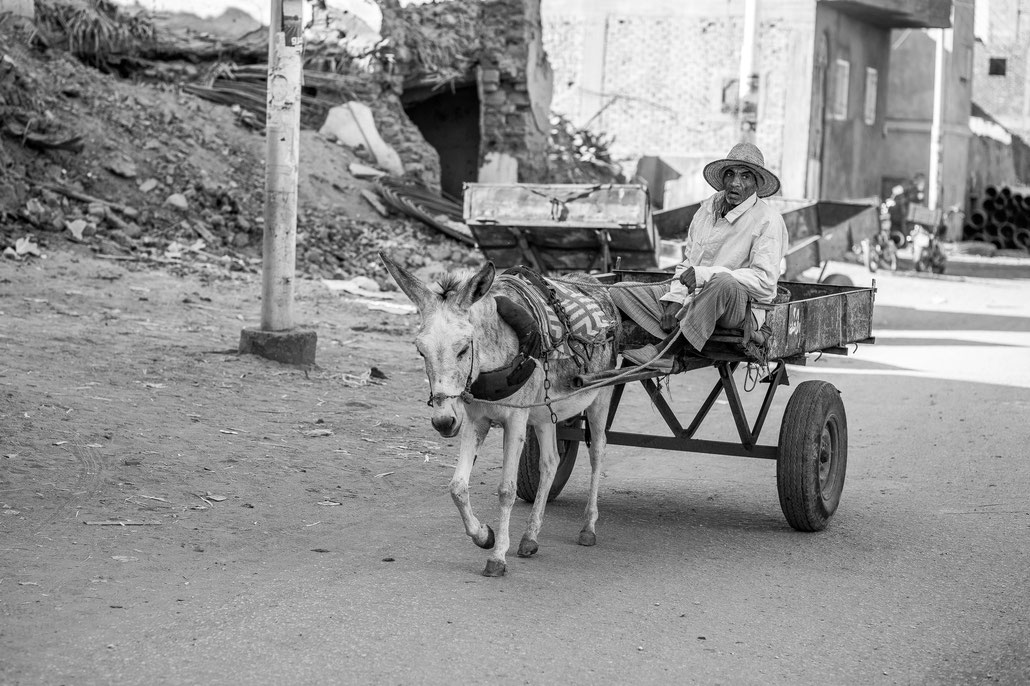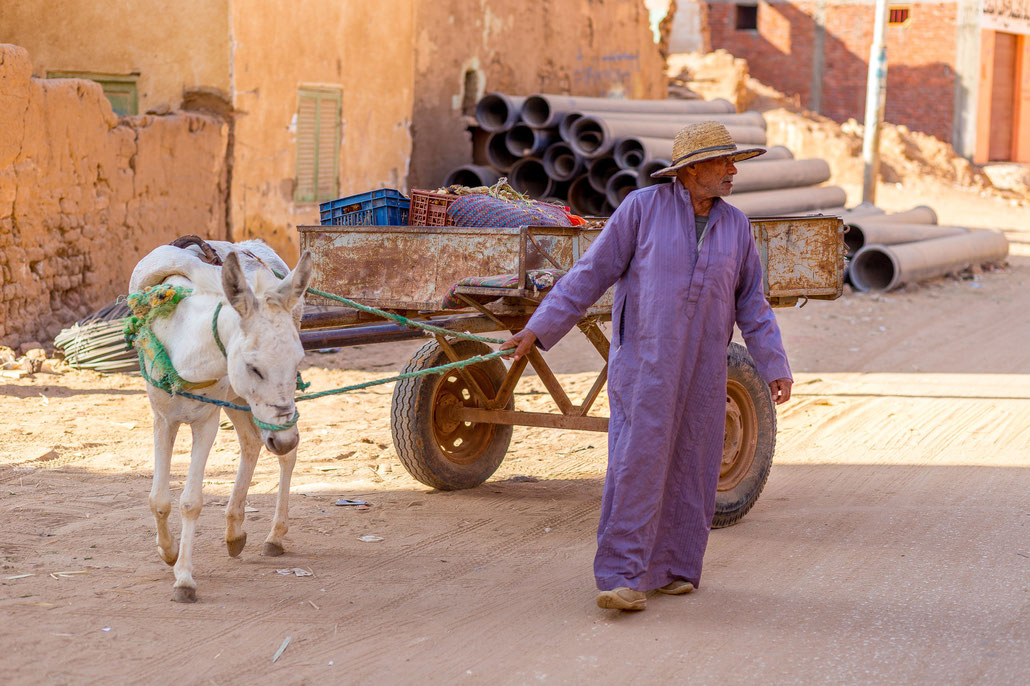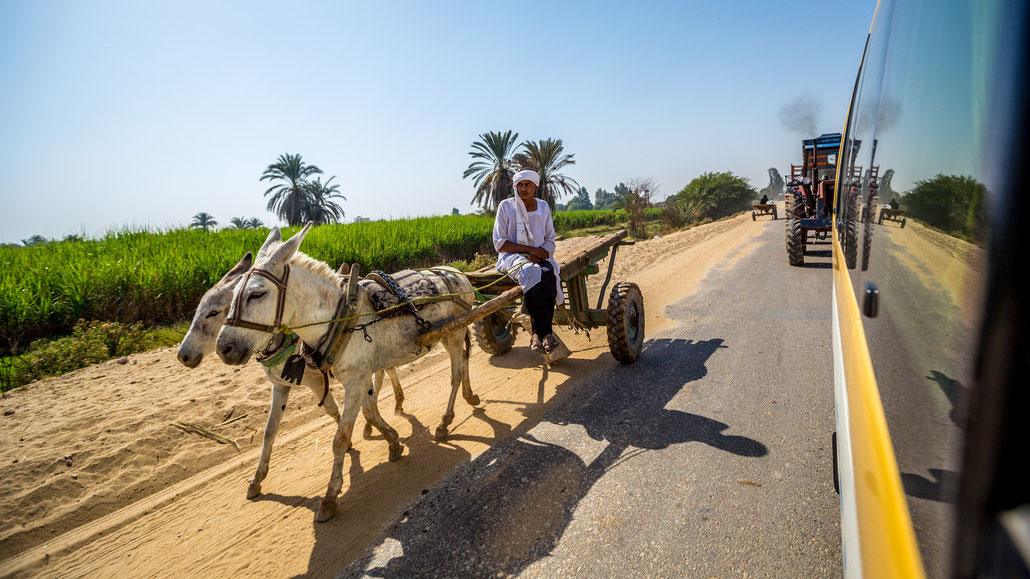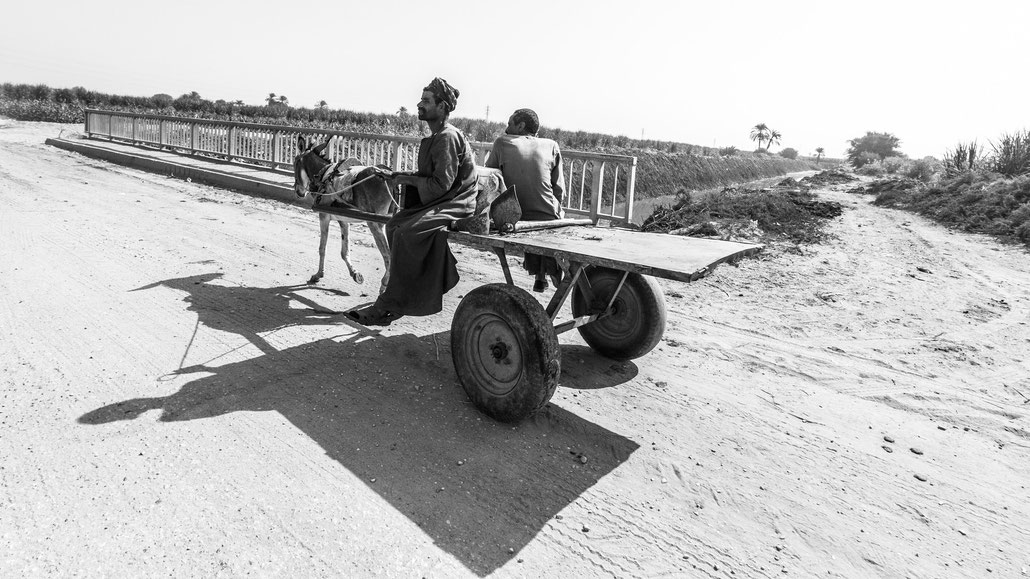 ---
Egypt's youth loves to be photographed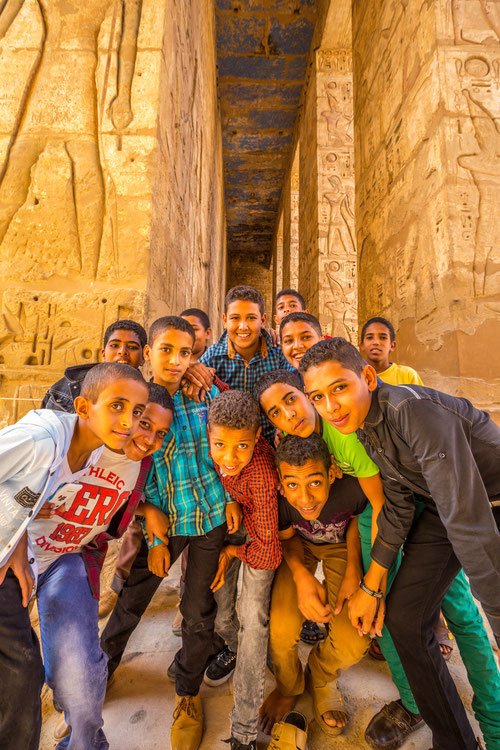 ---
Market places and street photography go hand in hand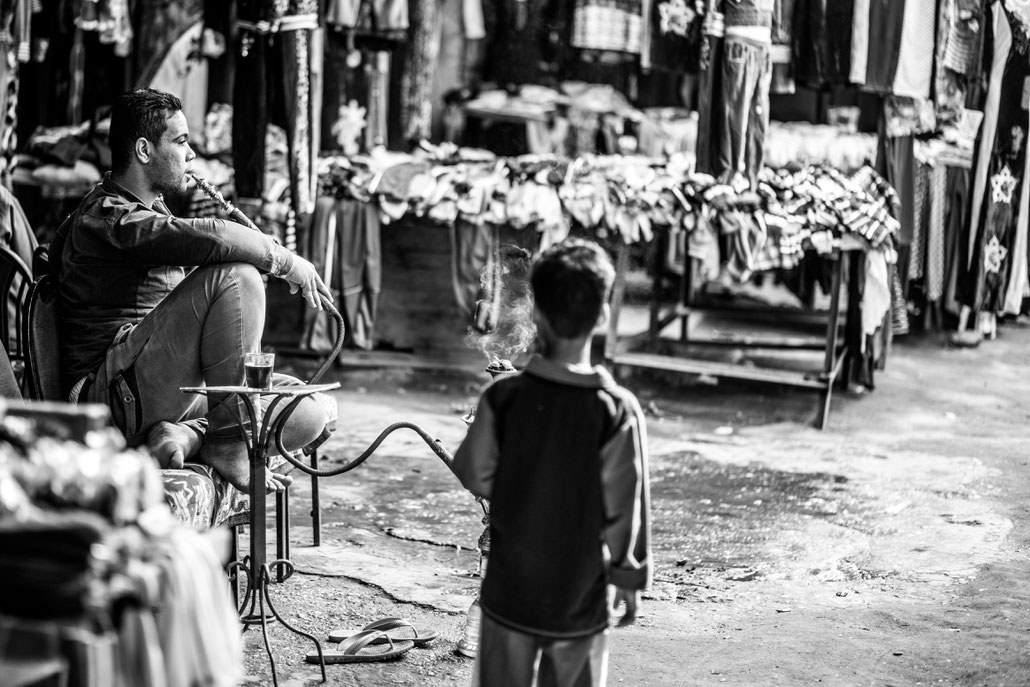 ---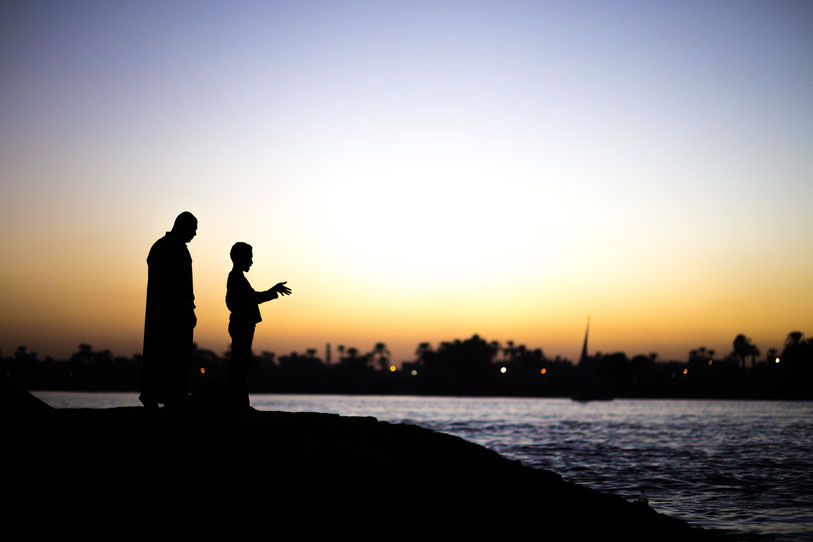 We finished our Egypt trip with a few days in Luxor. After a sunset dhow ride on the Nile river I saw this silhouette of father and son fishing. I really like their sharp silhouettes during golden and blue hour. And they will always remind me of a very calm and relaxed visit to Luxor. This picture is also part of my Top Ten 2014 as well as my Top Ten Street Photography images.
---
Finally arrived in Cairo
---