I choose my Top Ten pictures every year and thought about my Top Ten street photography images as a blogpost. Collecting my very best street moments from all over the place. If you want more of this check my street photography gallery.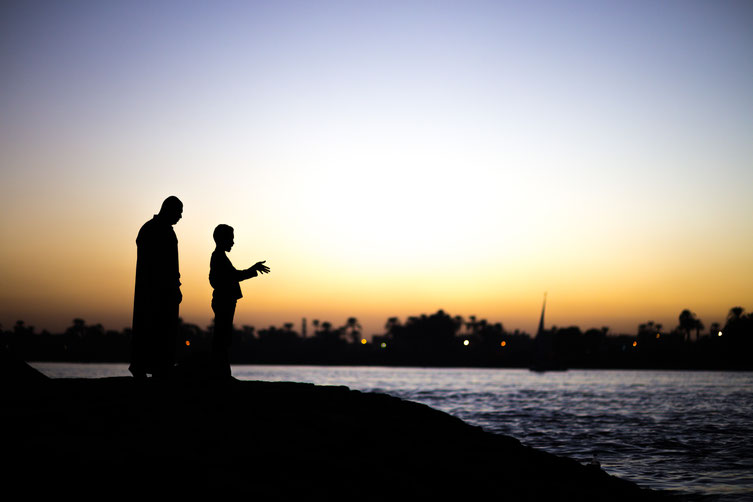 Luxor, Egypt
We finished our Egypt trip in November 2014 with a few days in Luxor. After a sunset dhow ride on the Nile river I saw this silhouette of father and son fishing. I really like their sharp silhouettes during golden and blue hour. And they will always remind me of a very calm and relaxed visit to Luxor.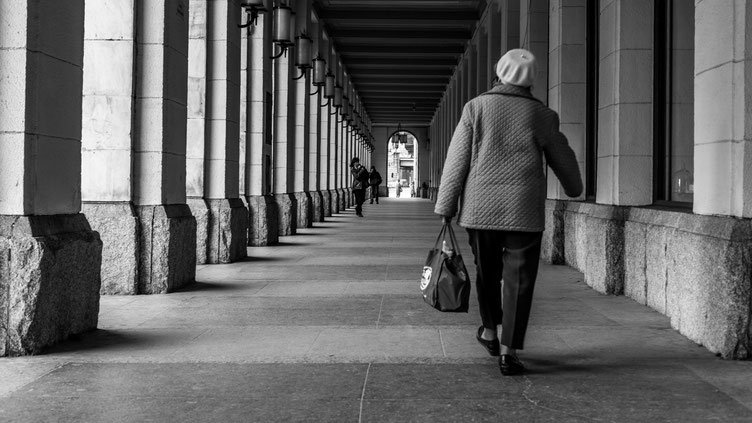 Wroclaw, Poland
I spent my first days in Poland in April 2015. Went to Wroclaw and had some time for Street Photography in between. This black and white image of a Polish lady is a nice mixture of  
the Rule of Thirds and Leading Lines. Find out more about my stay in Wroclaw.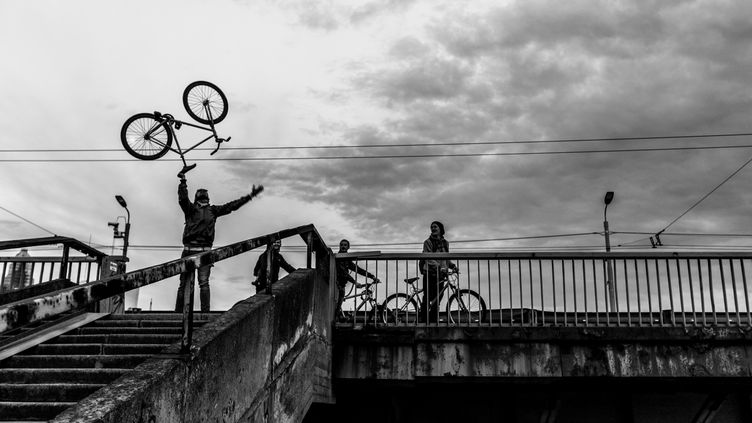 Riga, Latvia
My bachelor party was in May 2015 in Riga. On our first night out we stopped at a bridge above the Daugava and saw these youngsters showing off.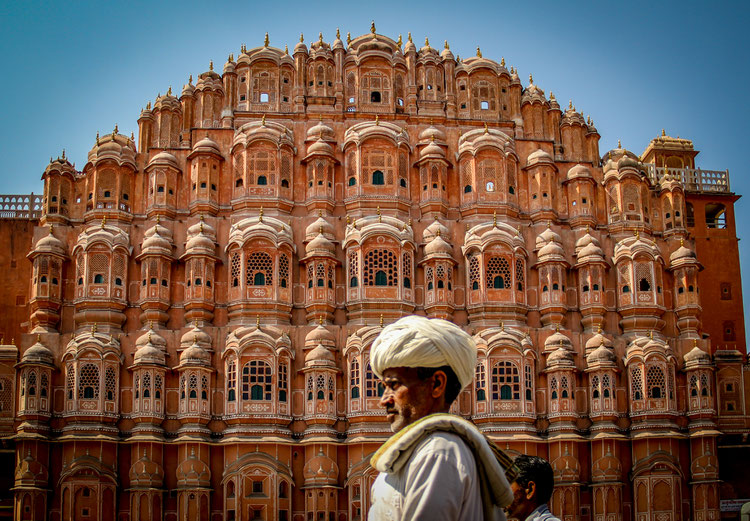 Jaipur, India
During our 10 days in India we also stayed in Jaipur, the 'pink city' of Rajasthan. We stopped at the 'Palace of the Winds' (Hawa Mahal). it is constructed of red an pink sandstone from the area and has plenty of small windows. They were meant for the women in the royal household to secretly observe street festivals in front. Although my photography that time wasn't anywhere near where it is today and I barely knew about street photography I managed to capture this shot. Feel free to also check on my India work.
Jaipur, India
The Amber fort is close to Jaipur, Rajasthan. We visited the place in February 2013 and stayed for half a day. It was packed with local and international tourists but still a place to enjoy because of its beauty. When I turned around I saw these three women during their pause of cleaning the place. I knew of the colourful Indian sarees but I am still blown away of the beauty of these colours although this were just their 'working sarees'. Still have a smile on my face looking at this picture today.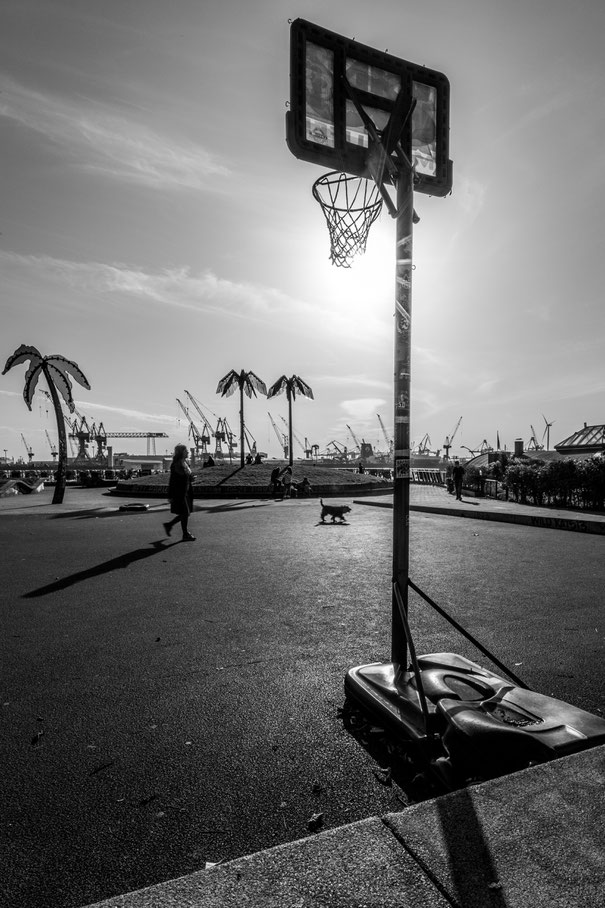 Hamburg, Germany
A friend of mine was in the city that day. After the farewell I went for my favorite harbour walk. Also it was November 1, it had still 20 °C that day (same day as the photo below). I walked through Antonipark - an elevated area opposite the old shipyard - and stopped on this basketball court. Due to the harsh contrast and strong shadows I went for black and white with most of the shots of that day. I like the artificial palm trees and all the silhouettes alongside the lady walking her dog. I walked almost 15 km that day doing street photography.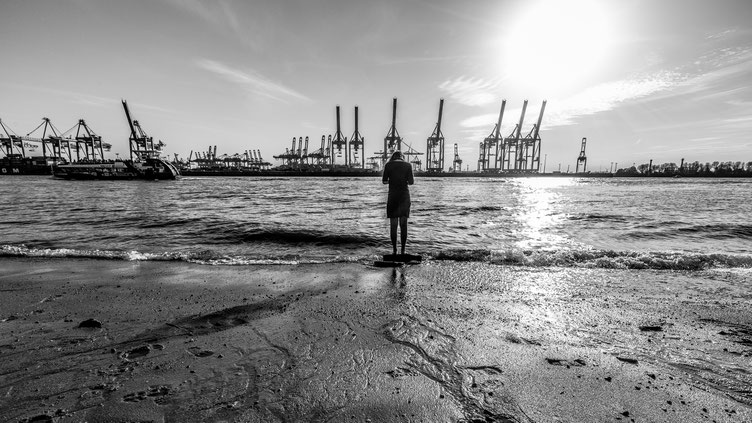 Hamburg, Germany
This is one of my favorite Hamburg and street photography shots ever. I took it on November 1, 2014 at the river Elbe (near Övelgönne). We had 20 °C that day and this lady went barefoot in the river. The container bridges of Burchardkai make for a nice industrial background. This is what I love about Hamburg!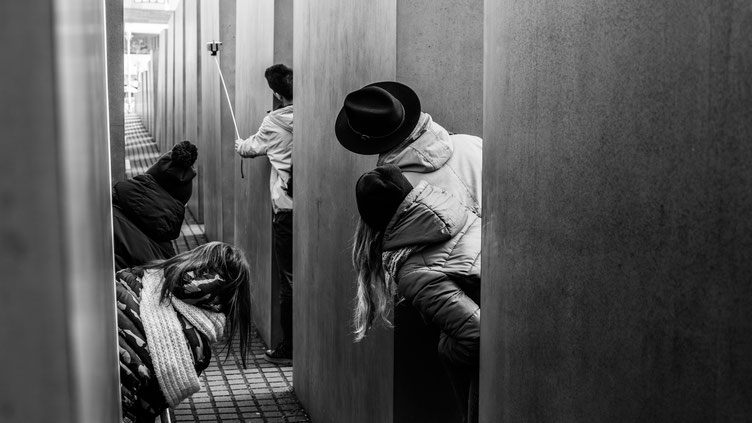 Berlin, Germany
I had some hours to kill during a stay in Berlin in March 2015. I wanted to take pictures of the Holocaust Memorial in Berlin in a different way and this is what I came up with. I called the pic "Selfie generation" and it got featured on photofocus.com by Marco Larousse. I love street photography because it captures a definite point in time where some of us used selfie sticks. You will find some more pics of this day in my Berlin gallery.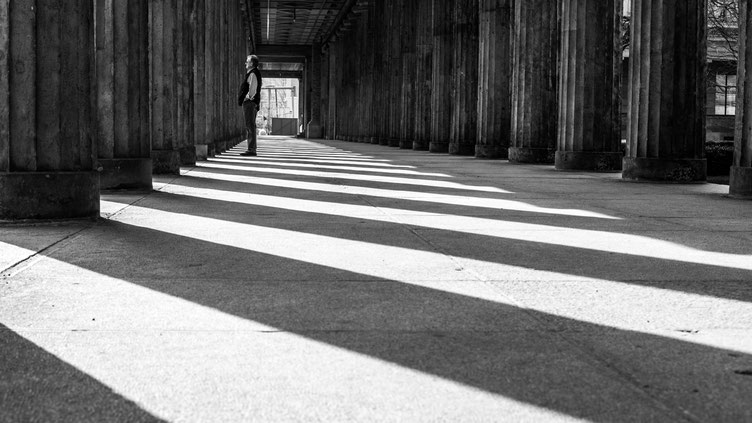 Berlin, Germany
I go quite regularly to Berlin. In March 2015 I had a breakfast meeting and the next appointment was a few hours away. I strolled around the 'Museumsinsel' in Berlin city center and saw this line of columns in harsh light. I waited until someone entered my frame and took this picture. Strong contrast, black and white, leading lines and the subject in the upper left third - this is what I like about this pic.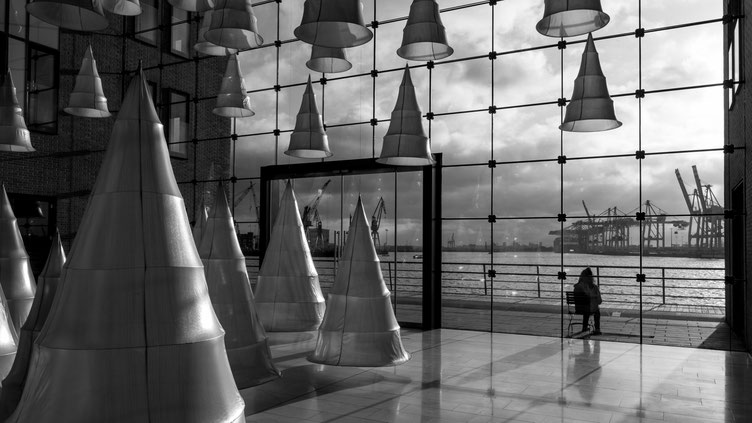 Hamburg, Germany
I took a day off in December 2015 before Christmas and went for my favorite Hamburg harbour walk. On my way back I passed a company foyer when I saw all the Christmas trees in it. Outside the window sat a lady with a walking stick that made for a nice street photography shot. Find out more about this pic on my Flickr account.