I came up with quite some Top Ten collections this year. But what I did not show you up until know is my favorite landscape shots. So here you go, a collection from my trips all over the world in chronological order.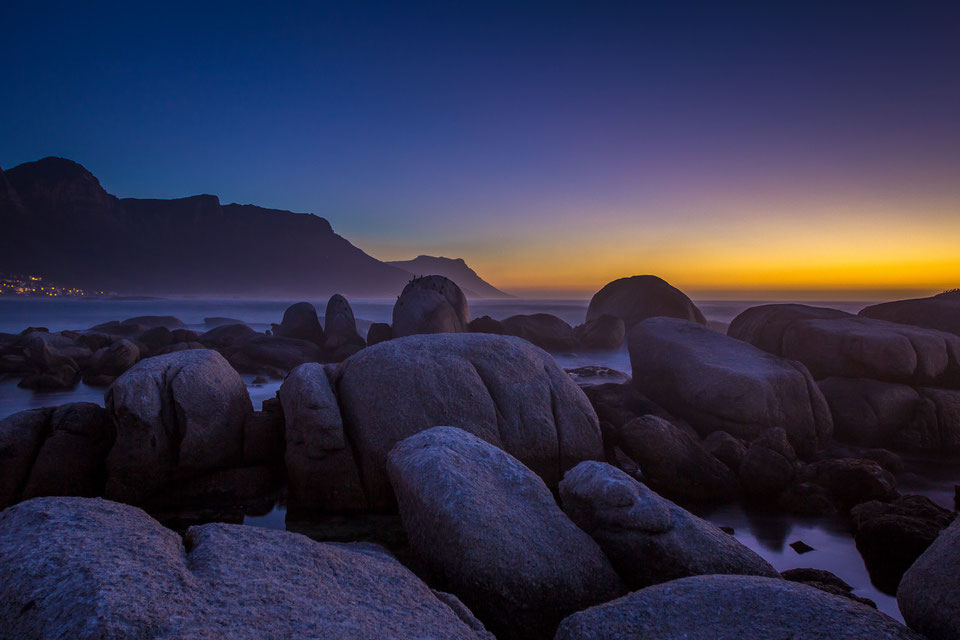 Camps Bay Boulders, Capetown
This is one of my favorite shots ever. It is a long exposure of boulders in Camps Bay near Capetown, South Africa. Shot this during blue hour mid February 2014. Find out more about my South Africa trip via this link. And here you can find out more about my "At night" work.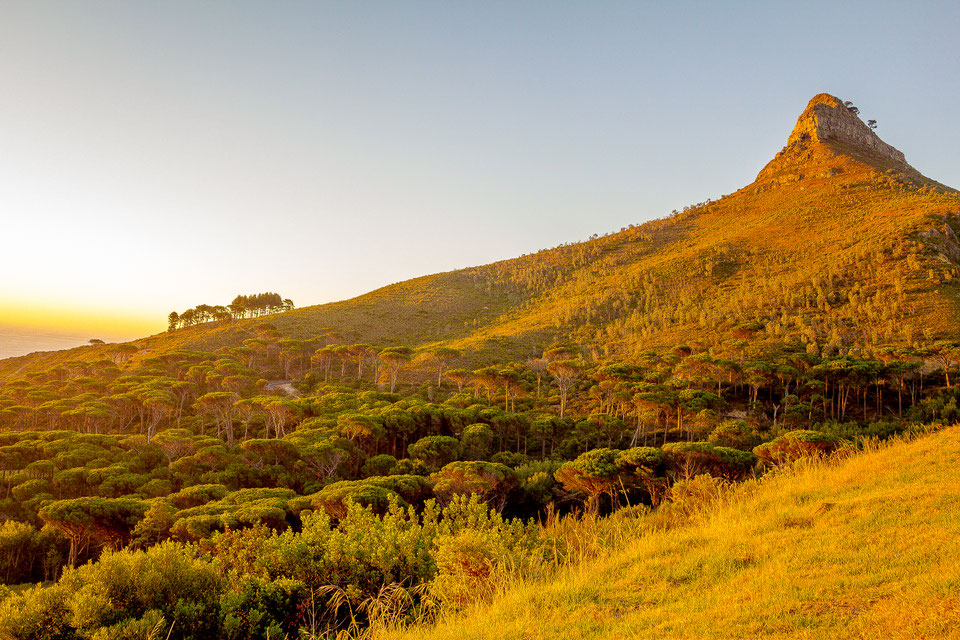 Lion's Head during sunset, Capetown
Lion's Head is almost as iconic to the backdrop of the city and more accessible. It is at 669 metres above sea level and its peak forms a dramatic spike.  With the Dutch the peak was known as Leeuwen Kop (Lion's Head) and Signal Hill (the base of Lion's head) was known as the Lion's Tail. Lion's Head is spectacularly faced towards the Atlantic Seaboard and famous to climb for sunrise or sunset. For more information check my Lion's Head (and Table Mountain) blogpost and also make sure to take a look at my South Africa gallery.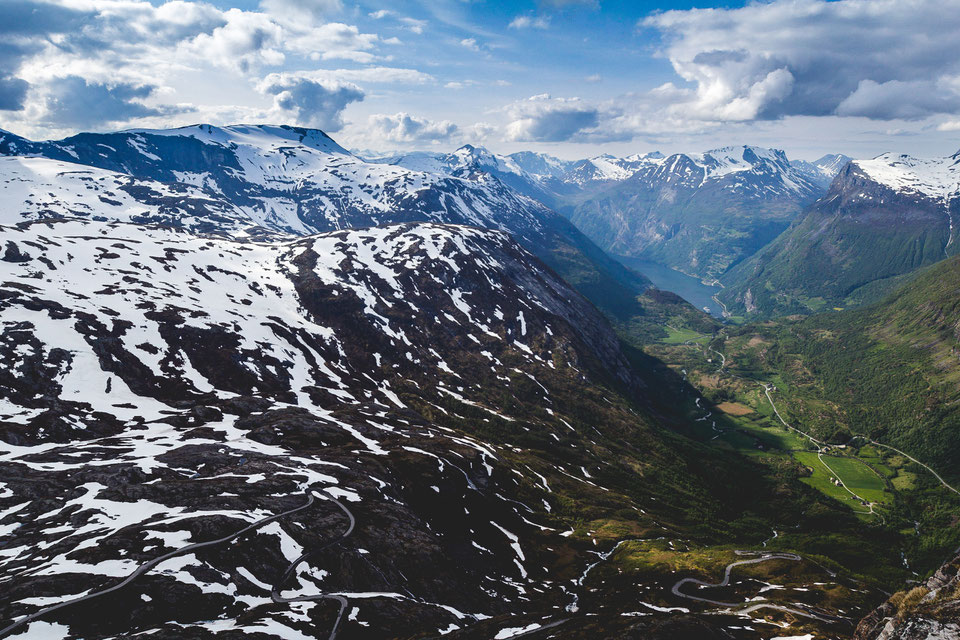 On top of Geiranger Fjord, Norway
My first time in Norway was in May 2014 for a ten days road trip. We got so lucky with the weather, had hardly any rain at all. One of the must stunning landscape features was Geiranger fjord. After using the ferry through the small fjord we went up the hill until the snow zone and got this magnificent view. I love the contrast between the lush green in the valley and the rest of snow up the hill. Did you see the winding roads? Make sure to also check my Norway gallery.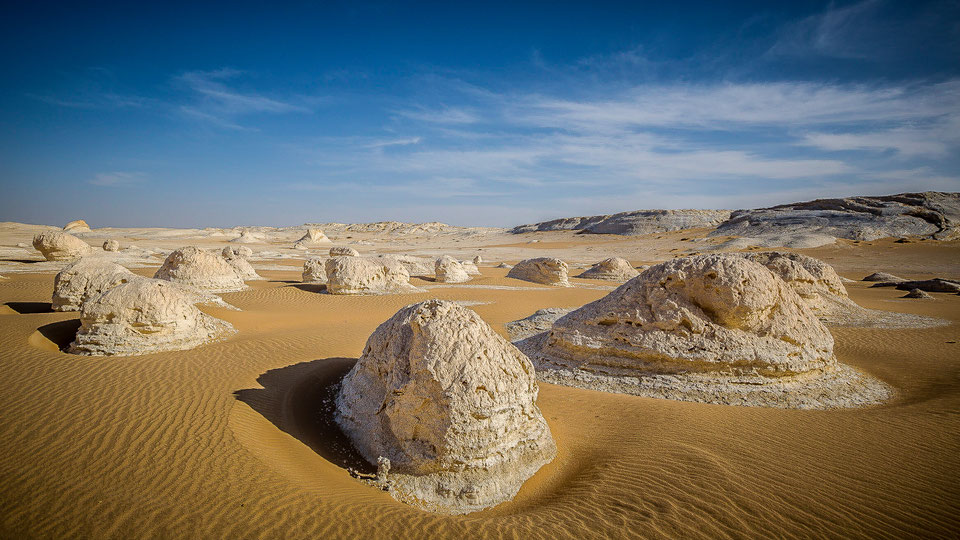 White Desert, Western Desert, Egypt
November 2014 was about time for my first trip to Egypt. After a few days at Giza we were headed southeast for a 5-day oasis tour. This is my favorite shot of the White Desert with its limestone. It is a fascinating place within the Western Desert. If you like what you see you might take an additional look at my Egypt gallery.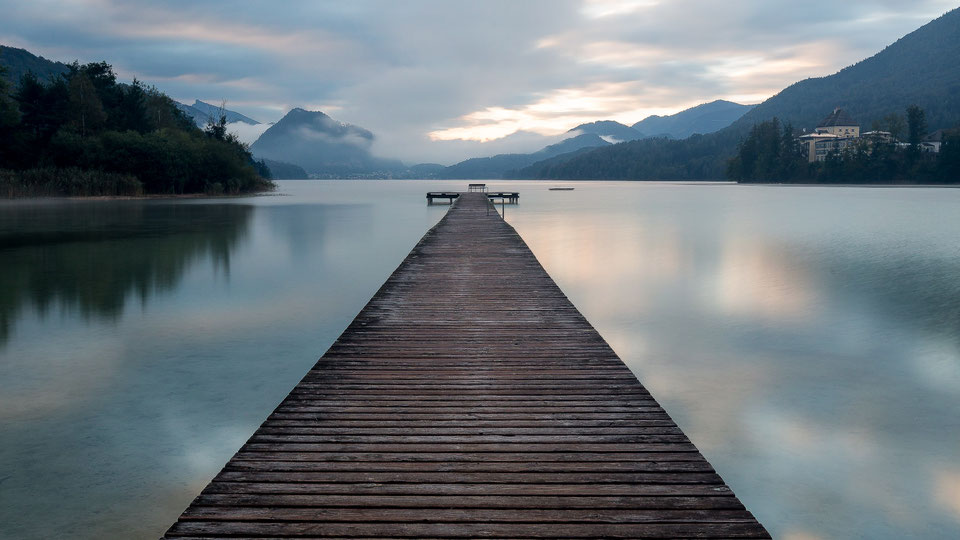 Foggy morning at Fuschlsee, Austria
At the end of our ten day trip to Austria early October 2015 we stayed at Fuschlsee near Salzburg. I took an early walk down to the lake and did some long exposure of the mood before sunrise. Quite like this one. It was quite cold already but it was worth the cold hands. Find out more about this shoot in my Fuschlsee blogpost.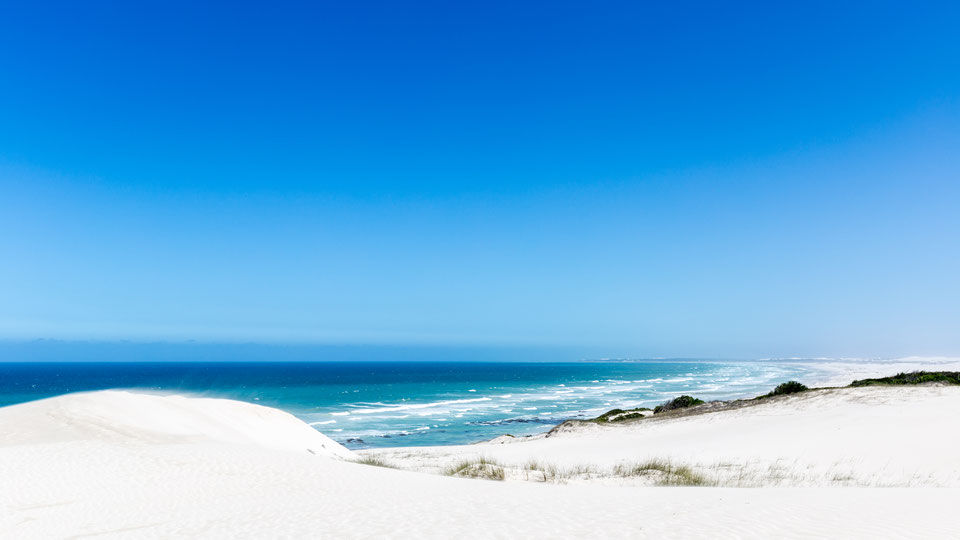 De Hoop Nature Reserve, South Africa
De Hoop is a nature reserve 230 km east of Cape Town at the Southern coastline of South Africa. Named after the farm "De Hoop" this place turned into a state-run nature reserve in the late 1950s. The reserve has 45 km coast line and is one of the most beautiful places that I have seen in South Africa. Find out about all the De Hoop Beauty and our trip in March 2016 in my blogpost.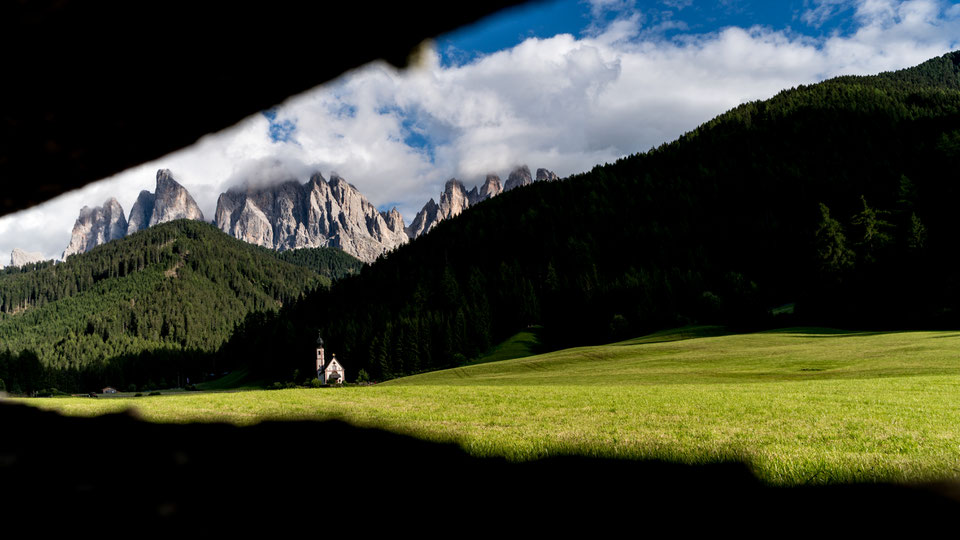 The church of St. Johann, Italy
The church of St. Johann in Ranui features one of the most spectacular views toward the Dolomites you can imagine. We went to Southern Tyrol in August 2016 and saw this beauty facing the Gruppo delle Odle. I shot this picture through a fence and love the leadings lines. The church dates back to 1744 and is a baroque gem. The nearby farmstead is called "Ranuihof" and was mentioned first in the 14th century. For more information check the respective blogpost.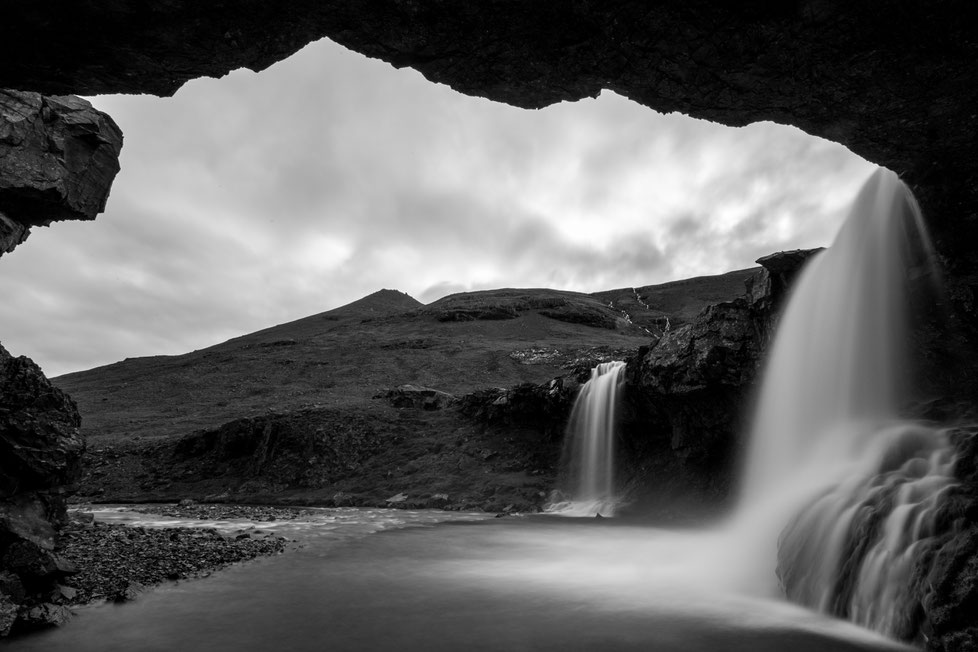 Skugafoss - My favorite Icelandic waterfall
This is my favorite waterfall in Iceland - the Skugafoss. It was a spontaneous find during my last Iceland trip. Just drive the N1 east of Höfn and go left shortly after the tunnel. A twin waterfall in a beautiful landscape. No fences, no tourists. This is what I love about Iceland. You find such a gem and have it on your own! You can even walk behind this twin waterfall. Have you ever stood behind a twin waterfall and seen its water flowing towards the ocean? Make sure to also check my blogpost on Icelandic waterfalls and my Iceland gallery.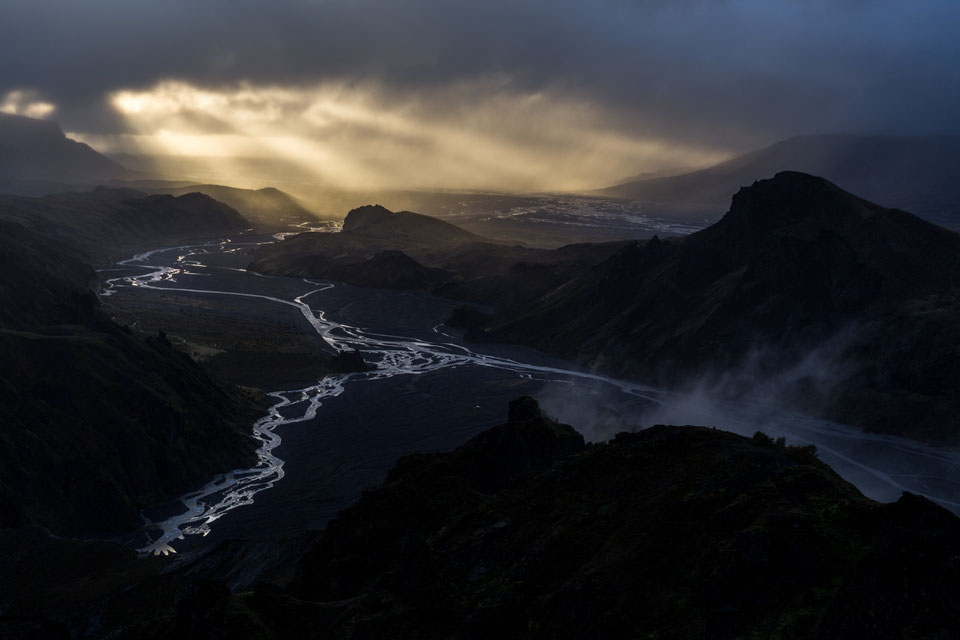 Þórsmörk, Iceland
Browsing the internet for some epic Iceland shots I found some stunning pictures of a valley with a free floating river called Þórsmörk. And here I was finally. After an hour long hike in the rain before sunset I was on the peak and already started my way back due to heavy clouds when I saw a tiny bit of blue sky. "When the weather is not good in Iceland, wait for 10 minutes", I remembered. And so I did. The picture shows what happened after 10 min. It gave me a more than satisfied and grateful mood for my descend. Check out my Þórsmörk blogpost and my Iceland 2016 gallery.
Gorges du Verdon, France
After our start of the France road trip from Hamburg over Alsace and Chamonix we stopped at the Alpes-de-Haute-Provence region for one night. The Gorges du Verdon is sometimes called the French Grand Canyon. But it doesn't do this place justice. It it neither that deep nor that dry. It is a stunning canyon landscape on its own. A river canyon that is often considered to be one of Europe's most beautiful. With about 25 kilometers in length and up to 700 meters depth it was formed by the Verdon River, which is named for its startling turquoise-green colour, one of the location's distinguishing characteristics. The classic and most impressive part of the canyon is between the towns of Castellane and Moustiers-Sainte-Marie. It is impressive to see a river having cut through a 700 m thick layer of limestone! You could either reach this driving and hiking paradise on your way down to the French riviera - as we did - or on a day trip up north from the Cote d'Azur. The limestone massif is a very attractive spot for rock climbers. Find out more about this spot reading my Gorges du Verdon blogpost and my France gallery.