After two weeks in Southern France we slowly started our way back home and drove from the beautiful Provence north towards the Auvergne. As a geographer I love volcanoes and volcanic landscapes and the massif central was always on my bucket list. We drove to Clermont-Ferrand and stayed two days in the heart of the Auvergne landscape. The Auvergne is home to the 'chain de puys', a chain of around 80 volcanoes dotted along a line as it seems when looking from above. In geological terms its volcanic activity was just a blink of an eye ago. It started 70.000 years ago and lasted until 4000 BC. Until today, the craters eroded a lot and are not as easy to recognise as some of the iconic volcanoes in the world. It is more of a green landscape leaving dots of hardened magma under rounded hilltops covered with grass.
Puy Pariou
Driving up to the chain de puys from Clermont-Ferrand brings you to Puy Pariou in about 20 min. It is located near the famous Puy-de-Dôme and very easy to climb, luckily not that touristy. Puy Pariou is an iconically shaped volcano and in summer fully covered in green gras. It even became the signature crater and brand for the Volvic water that is taken from the area a few kilometers away. Its last eruption dates back some 8.500 years. We hiked up the volcano through some lush forest of beech grove and birch trees. You can enjoy the view on some of the volcanoes of the chain de puys from above the crater rim as you can see in one of the pictures below. On your way back down you can use the wooden stairs and get some very nice views towards Puy-de-Dôme. Two hours time would be just fine for this crater as a perfect start in your hiking day.
A paragliders heaven
The weather on Puy-de-Dôme made for paragliders heaven that day. It was really packed with adrenalin-seekers up there and a joy to watch and photograph them taking off. A good use for a telephoto zoom lens and a good autophocus system to track them flying. The only pain was culling hundreds of photos afterwards to come up with these shots.
Puy de Dome
The Auvergne region covers around 5 % of France and the Puy-de-Dôme is the highest and most prominent volcano with some 1.465 m. We took the tourist train to drive all the way up and enjoy the view towards the city of Clermont-Ferrand, the regional hub and starting place of a lot of Auvergne tours. Puy-de-Dôme is really a very touristy place but still worth a visit. 
Lac Pavin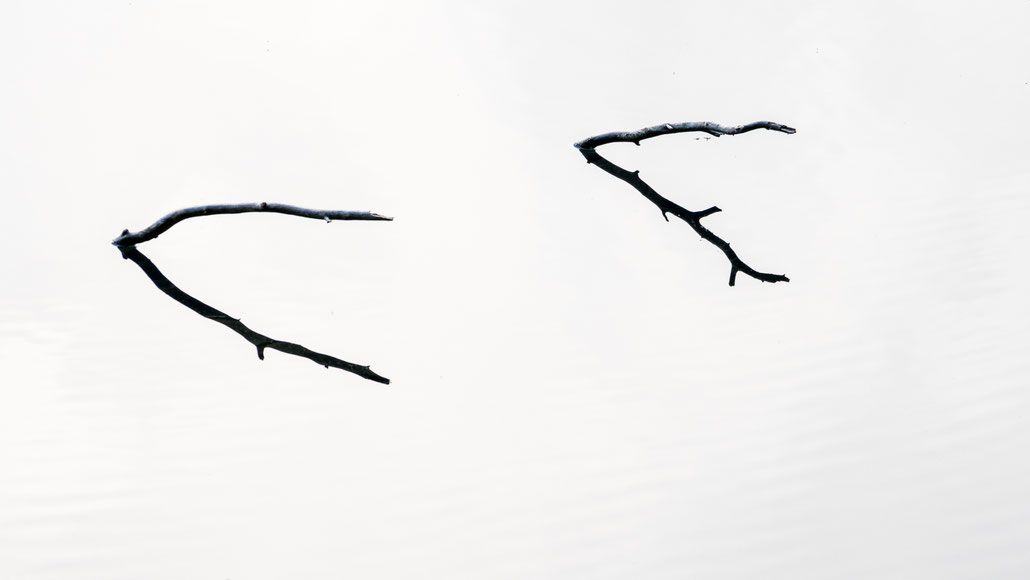 Lac Pavin is a volcanic lake in the Auvergne and about an hour south of Clermont-Ferrand. It has a round shape, is around 1.200 m above sea level and about 6.000 years old. It is easy and beautiful to walk around and takes you less than an hour. We enjoyed some very warm and nice weather during our walk and a really calm surface. I made extensive use of my tele zoom and had a very minimalist picture dropping out as this days' favorite: Two small tree branches stuck in the lake and creating  a shadow. You can also see the clearness of the lake by the picture of the fish swimming around the rotten tree in the water. This lake would be the perfect place for a drone shot because of its circular shape. At the same time I enjoyed that nobody had a drone and we got to experience the calmness of the area.