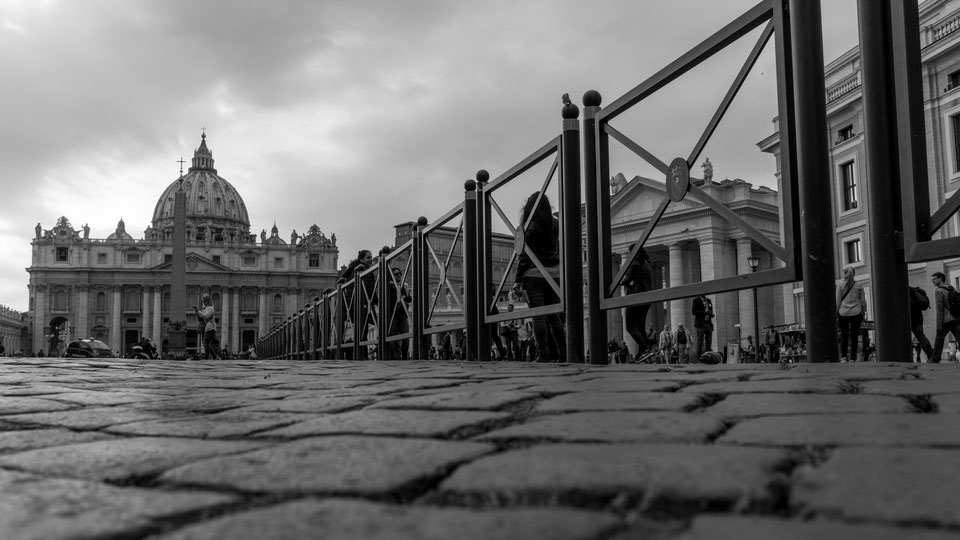 What better way for my Easter blogpost than St. Peter's Basilica in Vatican City?
St. Peter's Basilica is the Papal Basilica of Saint Peter in the Vatican. Situated in Italy's capital Rome it is a renaissance church and serves as papal enclave. The basilica is one of the largest churches in the world and one of the holiest sites for Catholicism. It got its name from the burial site of Saint Peter, one of the Apostles and the first Pope. Construction took around 120 years (1506 to 1626). The church was built above the old Saint Peter's church.
St. Peter's square is a huge place in front of the church hosting several thousand visitors during liturgical functions. This blogposts will highlight my pictures from a recent Rome trip from the outside, the inside and from on top St. Peter's Basilica. The basilica is also linked with the Passeto di Borgo to the Castel Sant'Angelo. Make sure to check this blogpost, too.
Inside and on top of St. Peter's Basilica
Vatican Street Photography