Geislerspitzen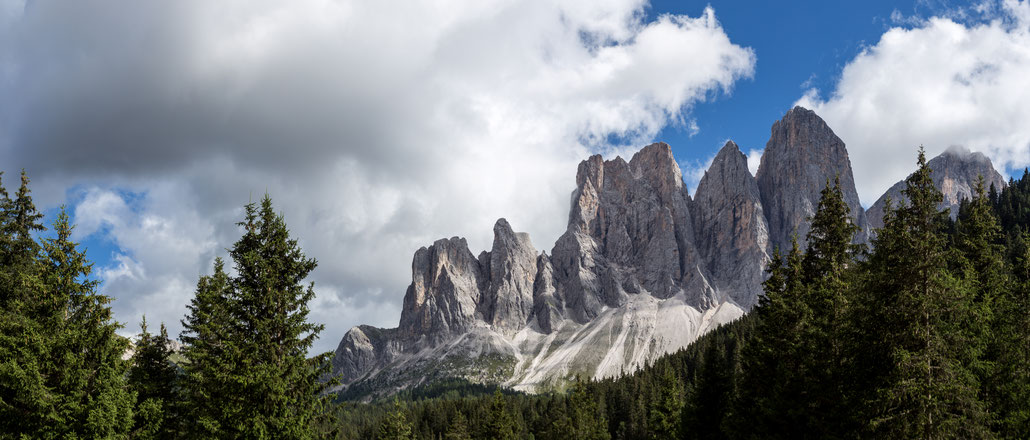 Sometimes the beauty ahead of you is too wide for just one frame. We enjoyed some coffee with Apfelstrudel in the sun and the Geislerspitzen made for our background this afternoon. We spent a couple of hours in the area, walked a bit and I had the time to shoot some panoramas of these beautiful Dolomites peaks. The visit to the Vilnößtal was part of our 10-day trip to Southern Tyrol. I start this blogpost with three panoramas of the Geislerspitzen, from sunny, to partly-cloudy to peaks in the clouds. Normally, I did not use a tripod to make panoramas. I take 3 to 6 horizontal pictures with manual adjustments (aperture, shutter time, ISO, focus) overlapping for a third each. Afterwards I finish with a picture of my hand in the frame. With this I immediately recognize in Lightroom that this is the end of a panorama stitching series. No too long ago Lightroom included a panorama feature that really works well for most of my work. Before that I used PT gui to stitch panoramas.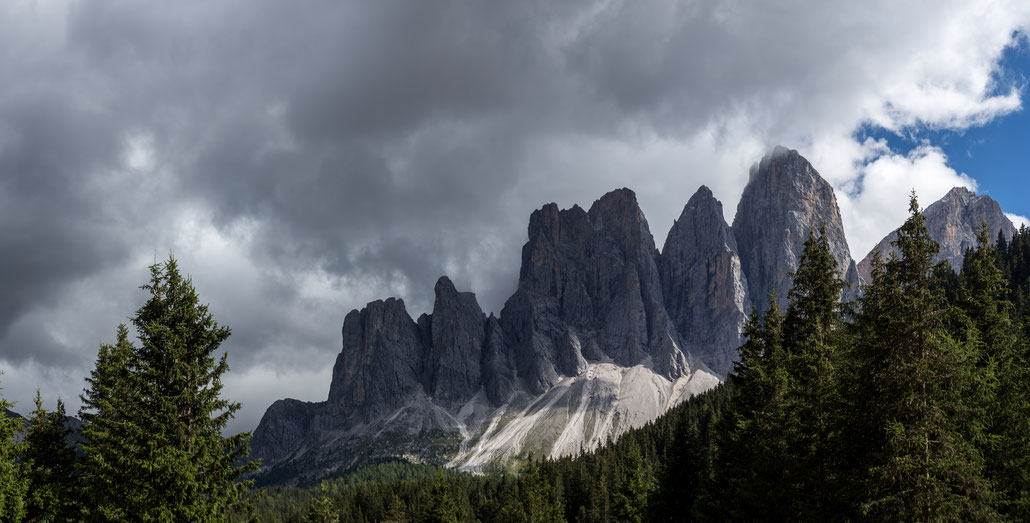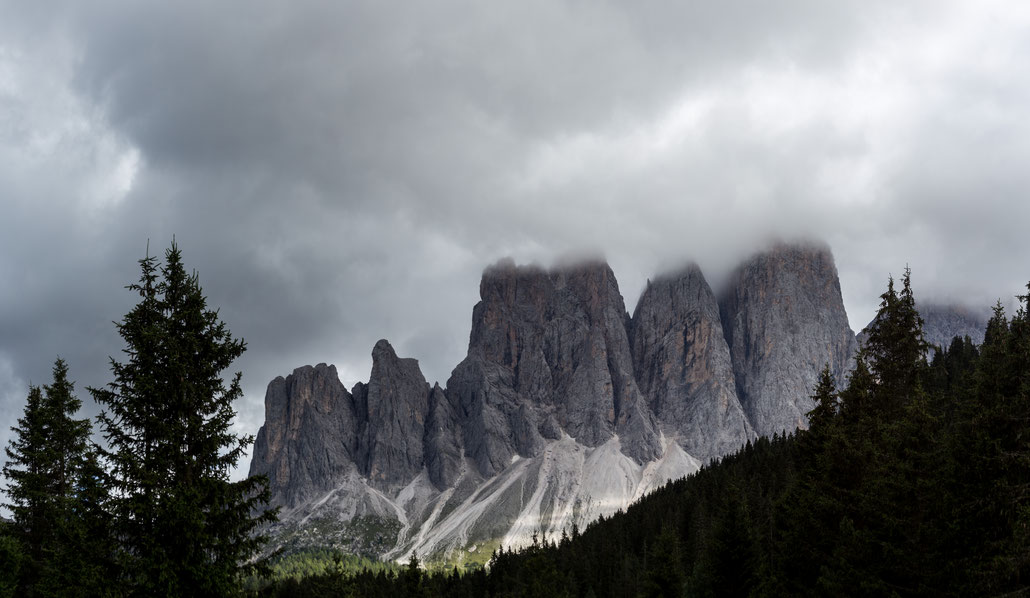 St. Johann Church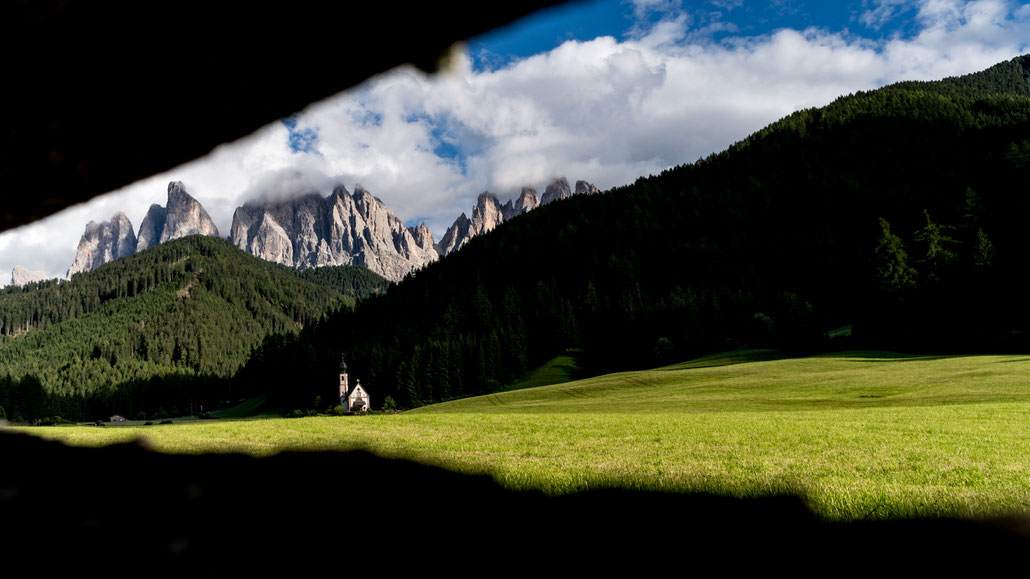 The church of St. Johann in Ranui features one of the most spectacular views toward the Dolomites you can imagine. After finishing our Apfelstrudel we stopped at this beauty facing the Geislerspitzen - or the Gruppo delle Odle - as its backdrop. I shot this picture through a fence and love the leadings lines. The church dates back to 1744 and is a baroque gem. The nearby farmstead is called "Ranuihof" and was mentioned first in the 14th century.
if you want to see more my Southern Tyrol picture have a look at my gallery.