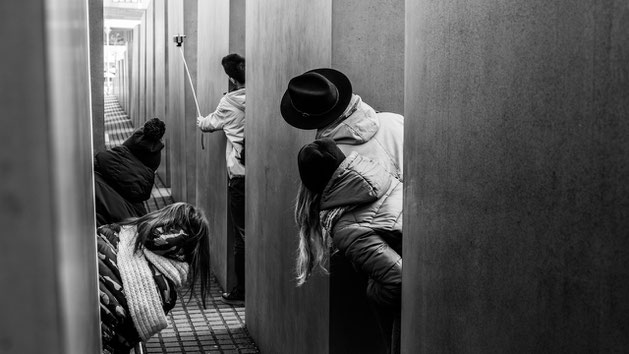 My street pic "Selfie Generation" got featured on photofocus. I wanted to shoot the Holocaust Memorial in Berlin differently than just straight lines and this is what I came up with. Would love to see their taken selfie including a sixth unexpected person in the back.
Marco Larousse picked my photo and wrote:
"Why I picked this image: Street photography and documentary photography can go hand in hand. And this image is a strong example of that. We are currently experiencing the "generation selfie". What looks common to us now may be a typical historical image showing what people did in 2015 for future generations. Always keep that in mind when you go out to take pictures in the streets!"
Marco is also from Hamburg and a constant inspiration and how you can shoot your home town as a street photography. Be sure to check out his website. Thanks, Marco and photofocus!