I never made it to Rome until March 2017. Europe has so many things to offer, but the rest of the world also does. So I generally tend to go intercontinental in my long vacation since it is easier to endeavor Europe's beauty later in life. Anyway, after a two hour flight from Hamburg it was time for almost a week in the capital of Italy. I had time to reflect on the trip to come up with my Top Ten Rome Pictures this week. if you like what you see make sure to check my other blogposts on Rome: St. Peter's Basilica, Castel Sant'Angelo, Rome Street Photography and my Rome gallery.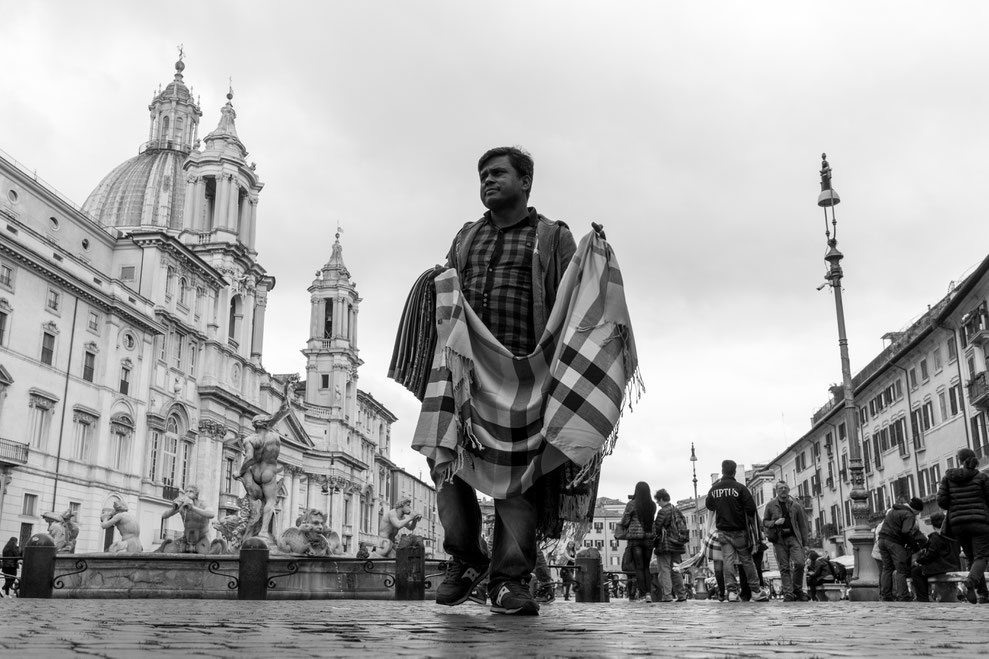 Piazza Navona
A traveling salesman at Piazza Navona in Rome. A very crowded part of town but with some low angle perspective I made him stand out between people and buildings.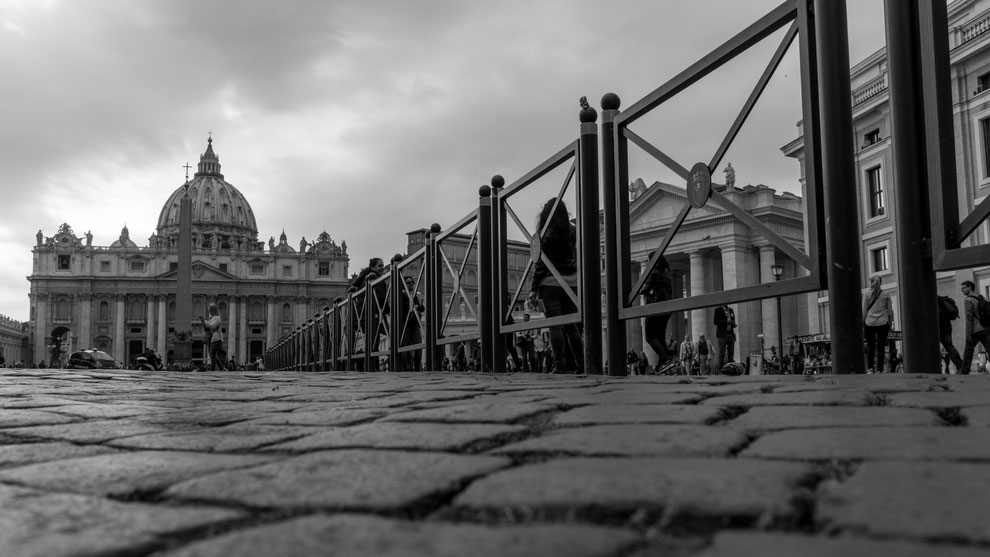 St. Peter's Square
Our apartment for the week was nearby the Vatican - just 5 min walking distance. So plenty of time to shoot this famous spot. My favorite picture still is this low angle shot from St. Peter's Square. You can find my St. Peter's Basilica blogpost here.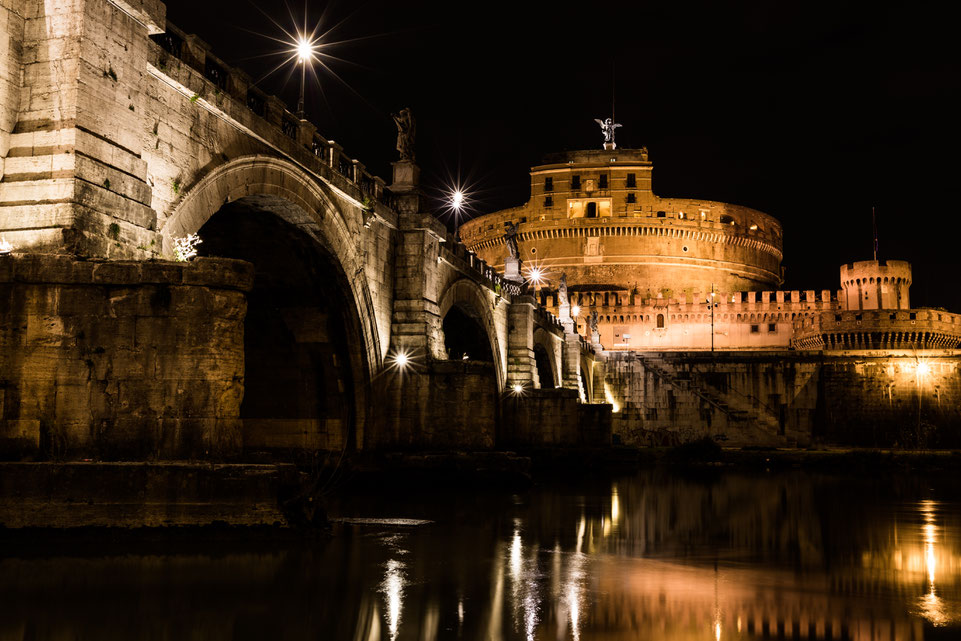 Castel Sant'Angelo
Shooting at night is a treat especially after a busy and touristy day. I pack my camera and tripod, normally a wide angle lens with a shutter release and spend an hour or two outside on my own. I had to go to Castel Sant'Angelo which was walking distance from our apartment. I love the architecture of the castle and the connecting bridge so much, a stunning composition!  If you like to check for the others results of that night at Castel Sant'Angelo, click here.
St. Peter's Basilica
We started our tour of the Vatican with the large museums and afterwards went up the cupola of St. Peter's Basilica from within and later from up top looking over the city of Rome. This is a shot facing the cupola that is roughly 130 m above ground! You can see the harsh daylight making up for nice light beams. It is really a must-see place in Rome and I guess the most impressive church that I saw as of today. I also made a blogpost about St. Peter's Basilica that you can enjoy here.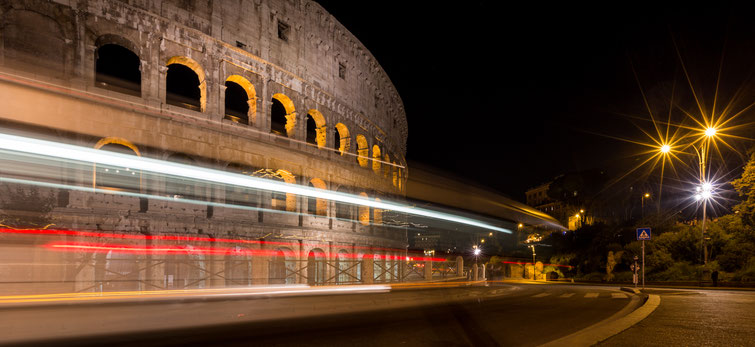 Colosseum
You will find quite some long exposure shots in my Top Ten I guess. But this is the only one with light-streaks in it...
Before seeing the Colosseum from the inside I went down there by metro to shoot it from the outside during night time. It is surrounded by streets and in the middle of a bustling district. But these days it is also heavily guarded by police and military. I like this image a lot because of the light-streaks given a sense of motion and a third dimension to it and the Colosseum "just" posing as a nice background. Check here for my Colosseum blogpost.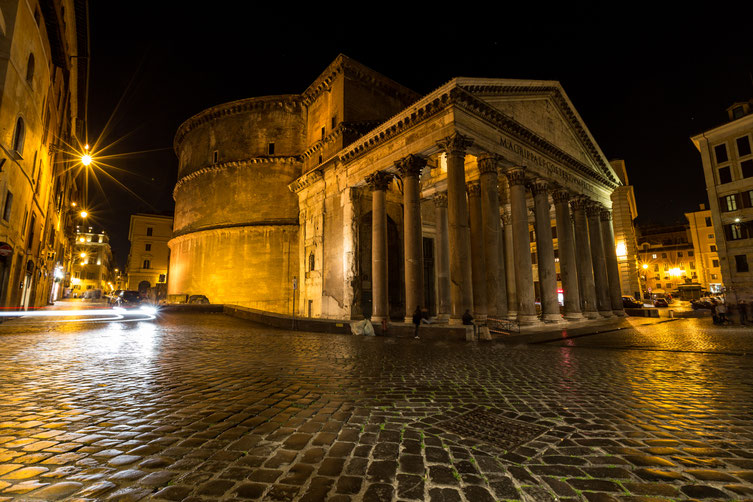 Pantheon
Within my week in Rome I went out for three hours to the most iconic places for some long exposure work. We visited the Pantheon during that day and I came back the same night. The name means "temple of every god" and it is a former Roman temple, now a church. The present building was completed by the emperor Hadrian and probably dedicated about 126 AD.
The circular building has an inner height of 43 m and is one of the best-preserved of all ancient Roman buildings in town. This wide angle long exposure shows the Pantheon and parts of the so called Piazza della Rotonda. The church hosts more than 6 million visitors per year!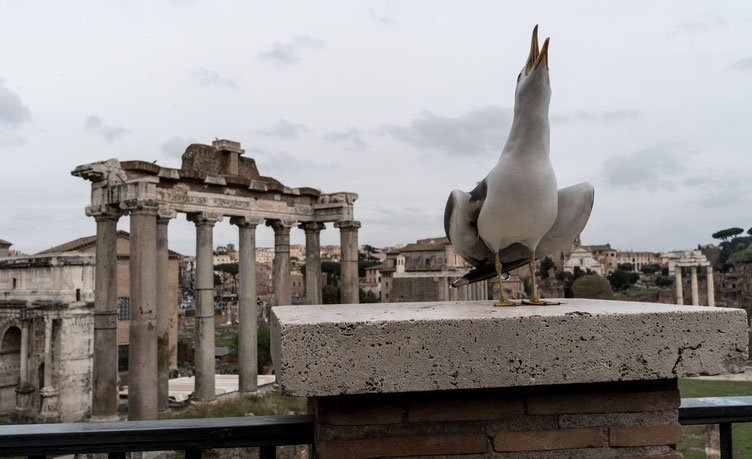 Forum Romanum
Forum Romanum was one of the few places in Rome that I didn't have a clear picture of in mind mind in advance. That maybe due to the fact that there isn't just one architectural masterpiece dominating the scene but many. Nevertheless, my favorite picture of the place is this that we actually made from the Campidoglio side with a giant seagull screaming. It was tame enough that I was able to come that close with my 30 mm lens.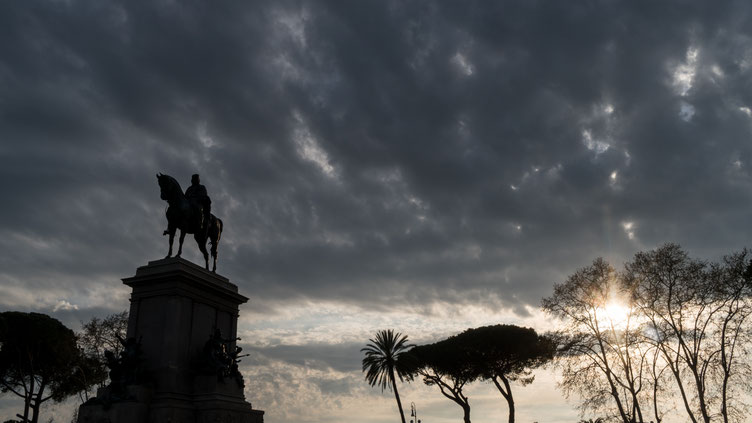 Gianicolo hill
Rome is known as the city of seven hills. The Gianicolo (or Janiculum) hill is in Trastevere and offers one of the best views of Rome, because it is on the other side of the river Tiber. Therefore, it is not part of the seven ancient hills. This image points to the opposite direction of town since I really liked the dark mood of the clouds, the sun and the silhouette of the statue of the equestrian monument dedicated to the Italian general Giuseppe Garibaldi.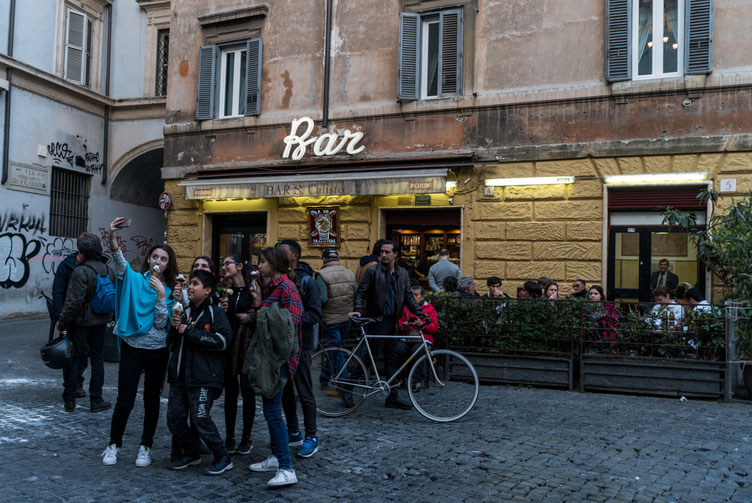 Trastevere
Trastevere means "the other side of the river Tiber" and is a district of Rome that today is famous for its more quiet and laid-back atmosphere. Unfortunately, exactly this is what everybody likes and therefore masses of tourists are pouring into this nice area of town. During our time in Trastevere I found this situation unfolding: A group of teens of the "selfie generation" is doing its thing - taking a selfie. I really like the old facade of the Bar San Calisto in the background.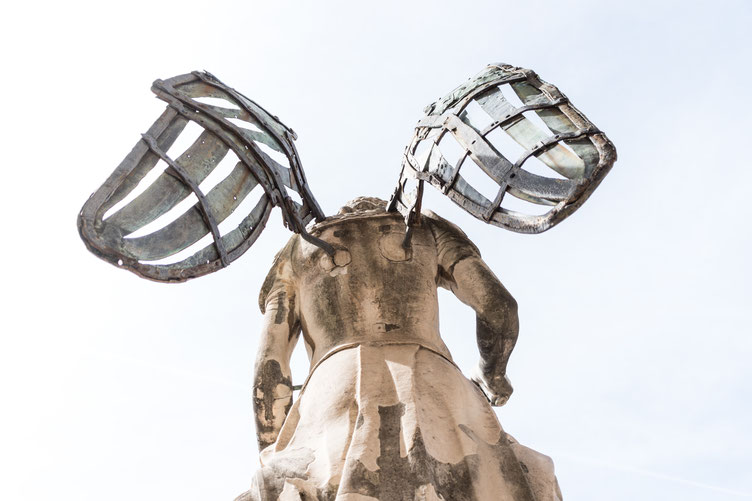 Castel Sant'Angelo
After shooting Castel Sant'Angelo at night at the beginning of our trip we visited the castle from within on our last day. A really stunning place with lots of history. On top of the castle there is a statue of the eponymous angle. This high-key shot is one of my favorites of the trip. If you like to check for the others results of night and day at Castel Sant'Angelo, click here.