Whenever I am in a big city street photography becomes part of my daily shooting. What I love about it is that you easily can integrate it whilst walking along the touristy spots. It doesn't even matter that you shoot during midday since the houses and streets have plenty of light and shadow for you to play with. I spent a week in Rome during March 2017 and it was my first time in Italy's capital. This blogpost features my street photography this beautiful old city. If you are interested my other articles on Rome check here for St. Peter's Basilica, Castel Sant'Angelo, My Top Ten Rome pictures, my Colosseum blogpost and my Rome gallery. 
Around Vatican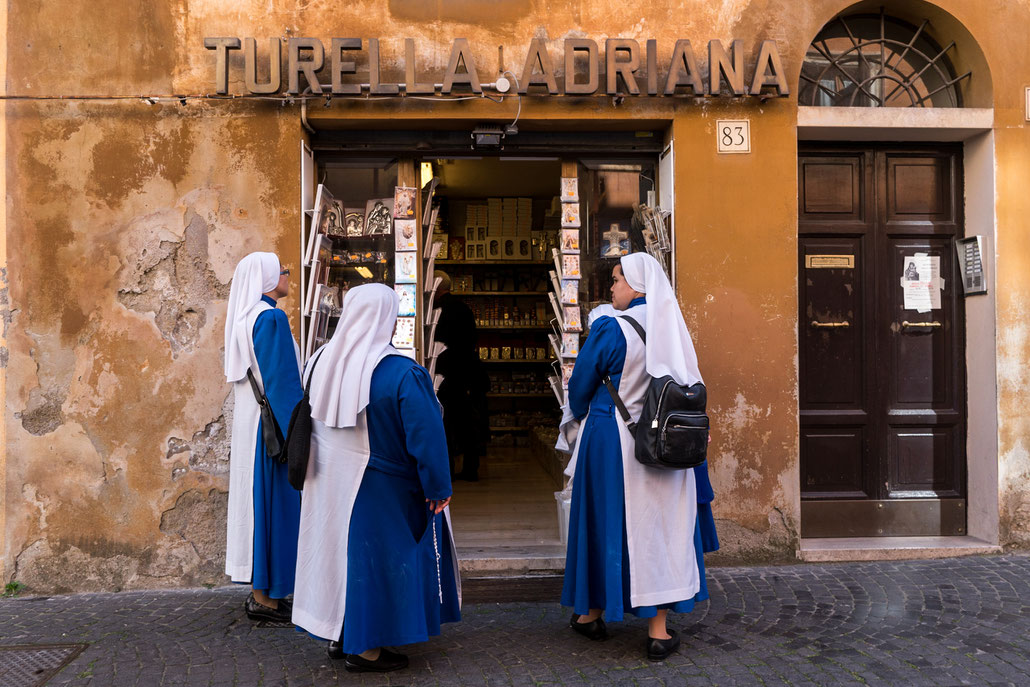 Our apartment was in Borgo Pio street which is a 5 min walk away from the Vatican. The street is home to some shops offering religious handicraft. You can see clerics, priests and nuns from all over the world in their typical garment. My first part of this blogpost features the Vatican area with St. Peter's Square, the cupola of St. Peter's Basilica, Castel Sant'Angelo and the Swiss Guard.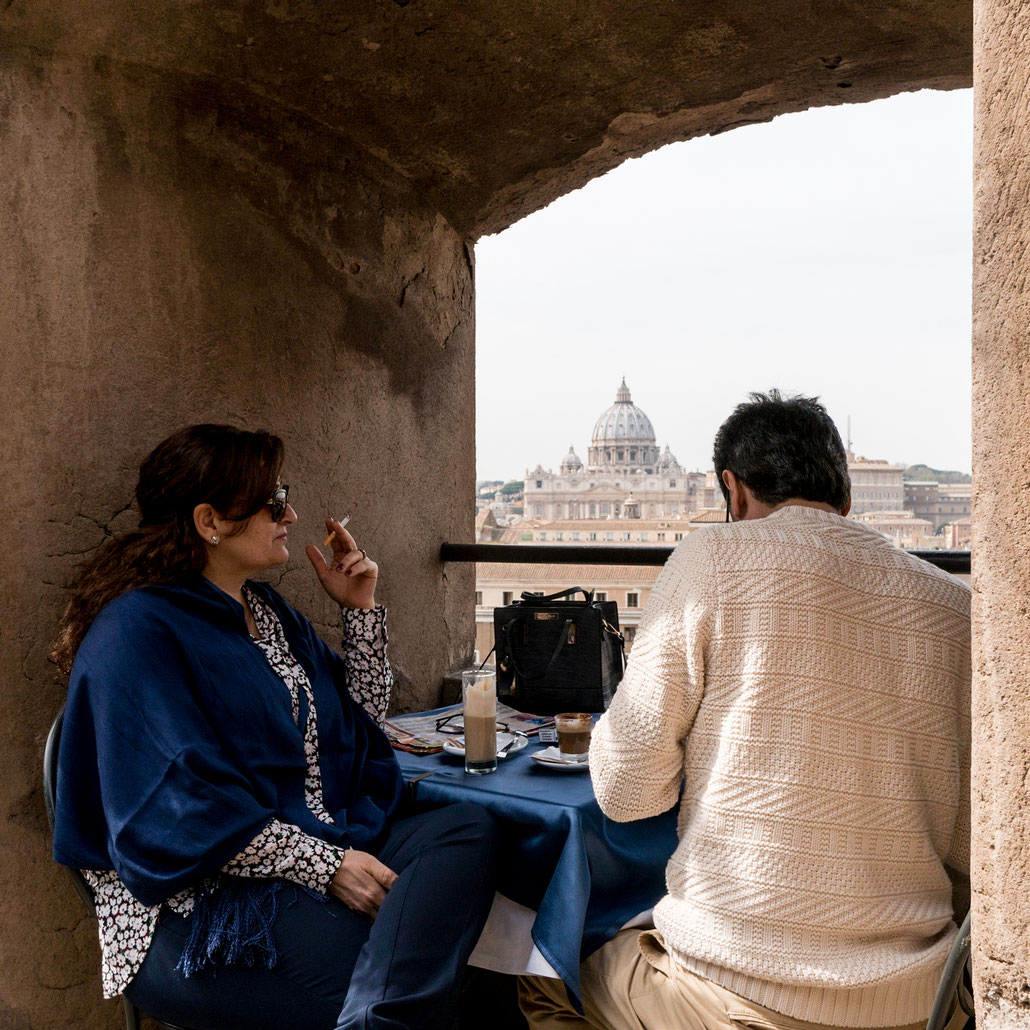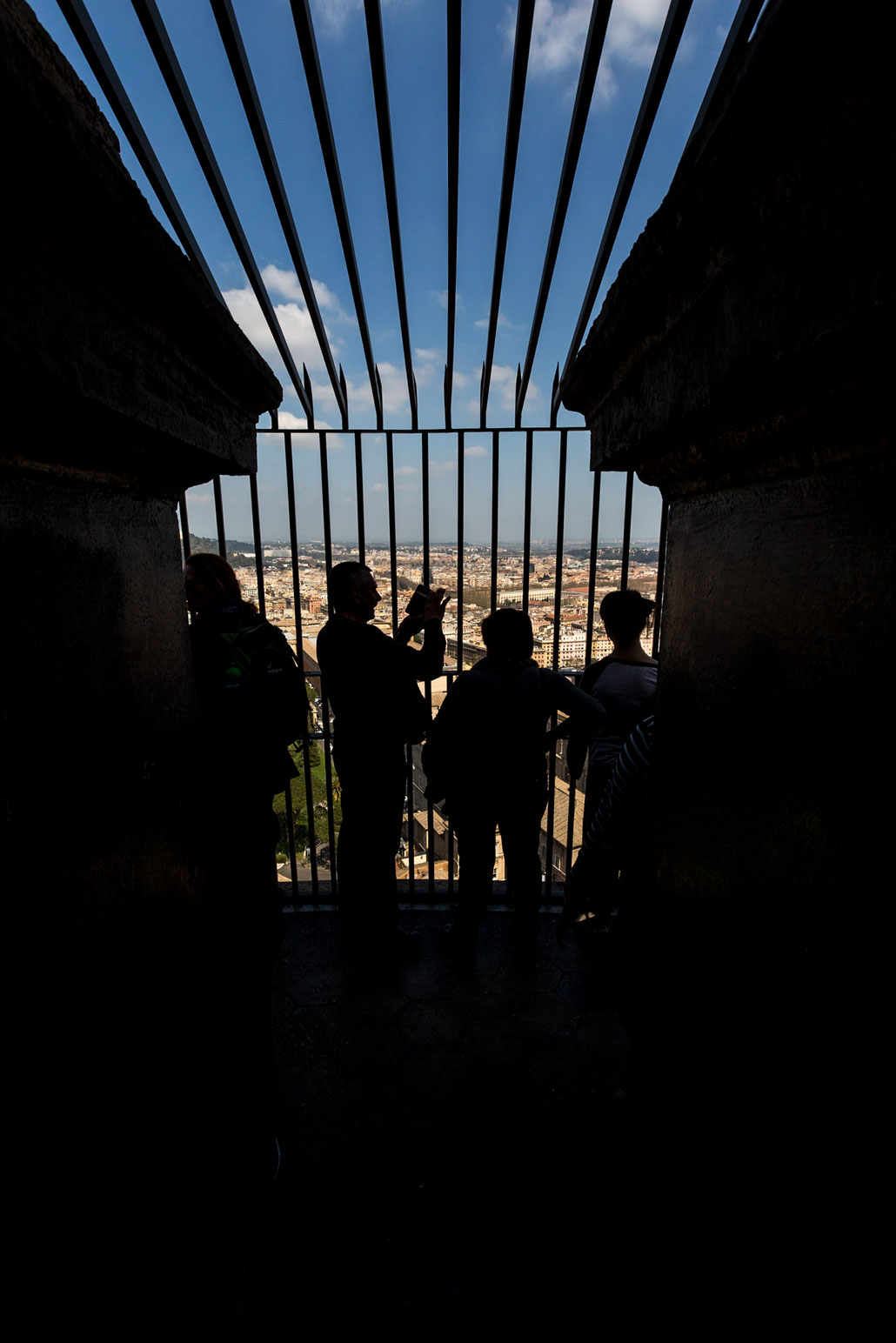 In the middle of the city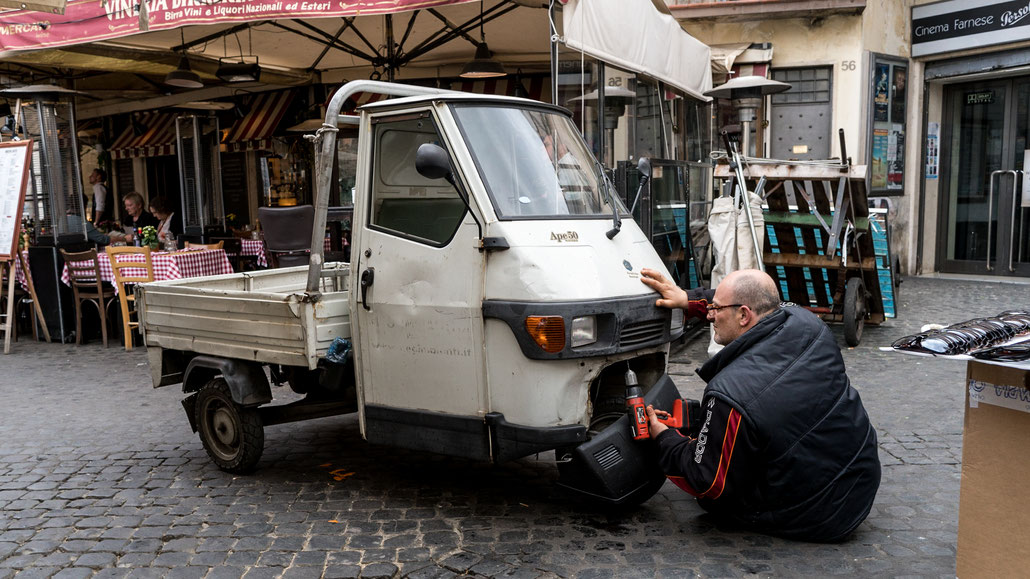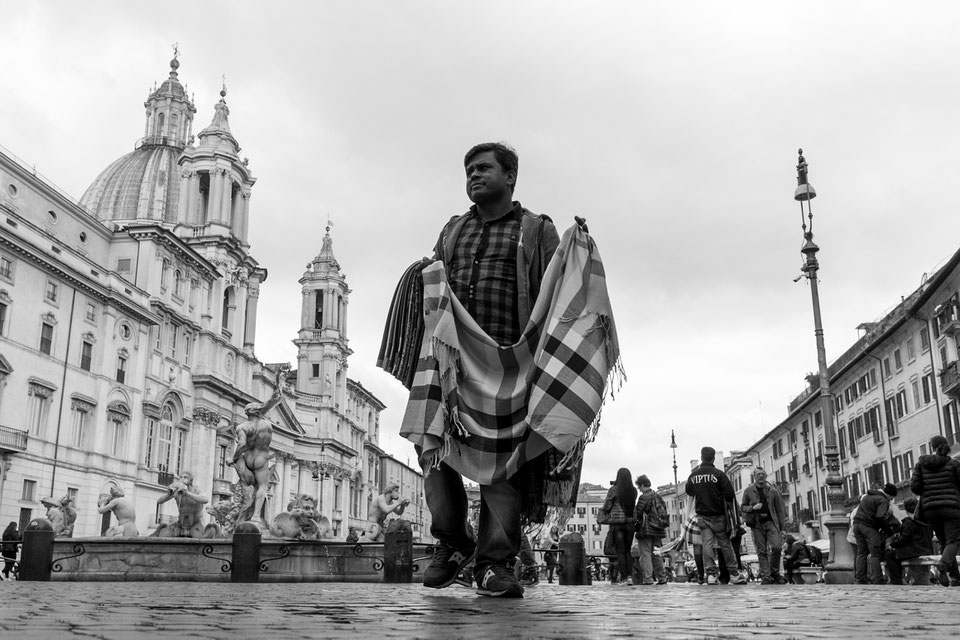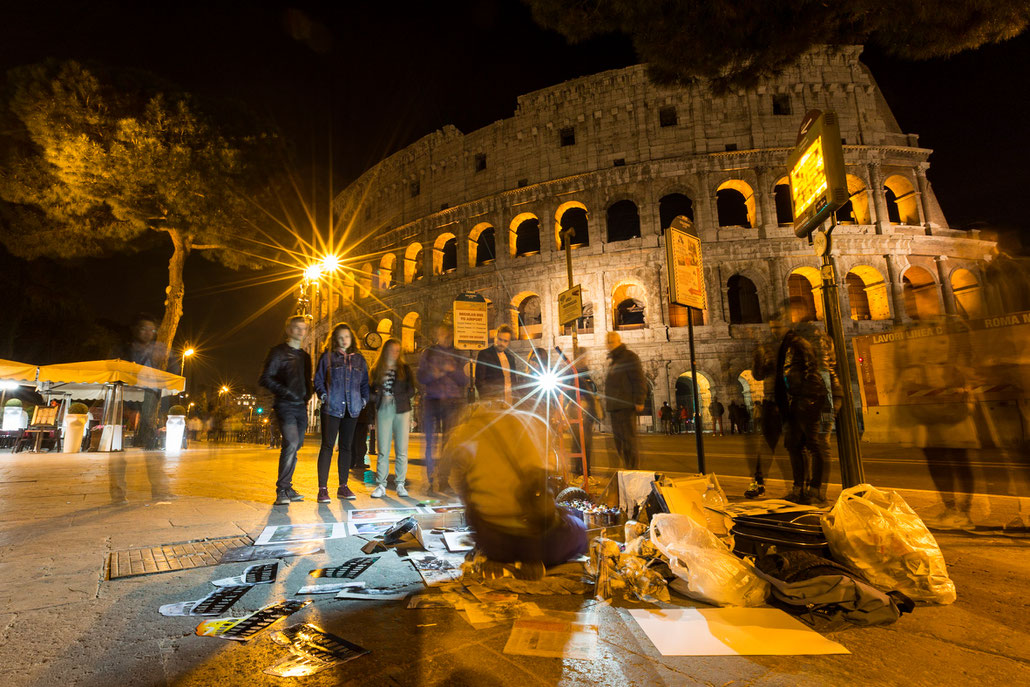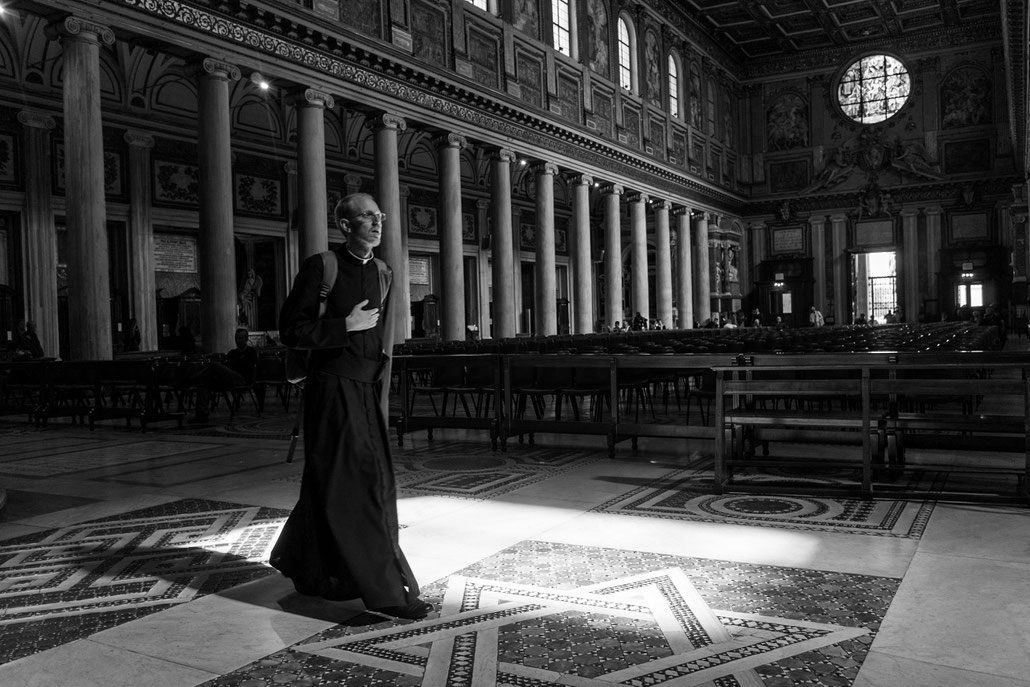 On the other side of the Tiber: Trastevere
Trastevere is a part of Rome located west of the Tiber. It was the more original and more quiet part of the capital until this became the reason for every tourist coming there. After a large stroll around the inner city of Rome we passed Tiber endeavoring this part of town during late afternoon. It is so worth exploring and really feels like its own city and environment.