September 2016, Iceland: I was on a 4x4 road trip in Iceland for 10 days. We spent time in the South and the highlands of this beautiful country. On our way to the village of Vik i Myrdal we stopped at Hjörleifshöfði. An unspeakable location for most Europeans and an incredibly raw place as well. Just turn left from the N1 ring road on your way to Vik. It is located about 15 km ahead of the village. if you don't have a 4x4 these photos indicate where your journey ends.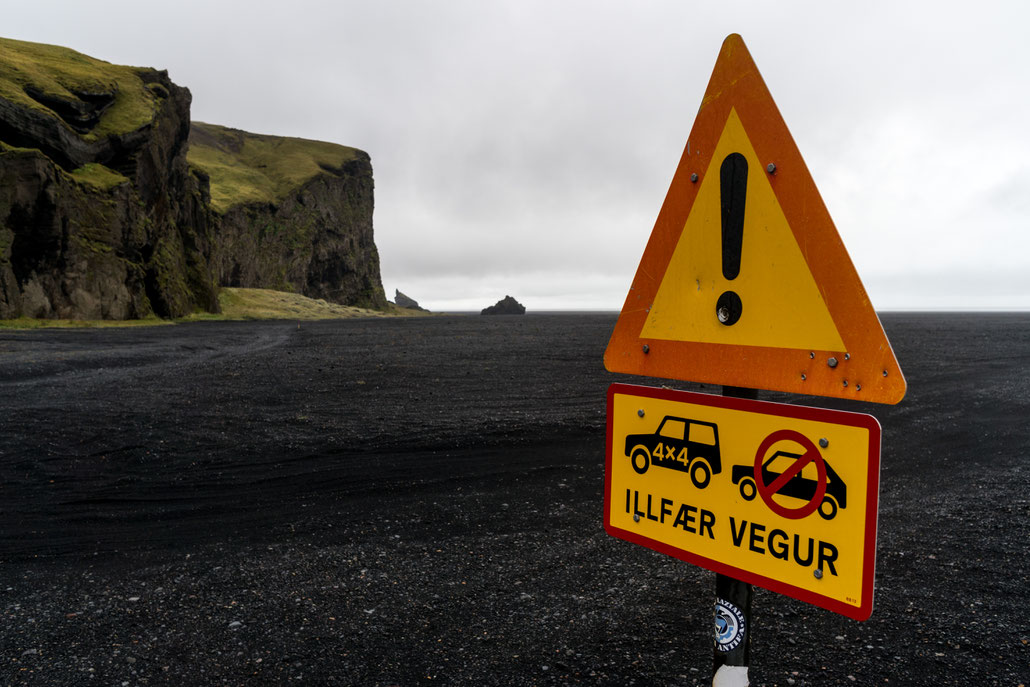 Fortunately, we had a 4x4 and continued all the way to the end of the black beach. It was incredibly windy that day with some big waves. This part of the south coast of Iceland is also quite dangerous with some strong currents. You take a picture and clean your lens, take another one and the process starts again. But more than worth it because of nature's raw face. We had this place all on our own.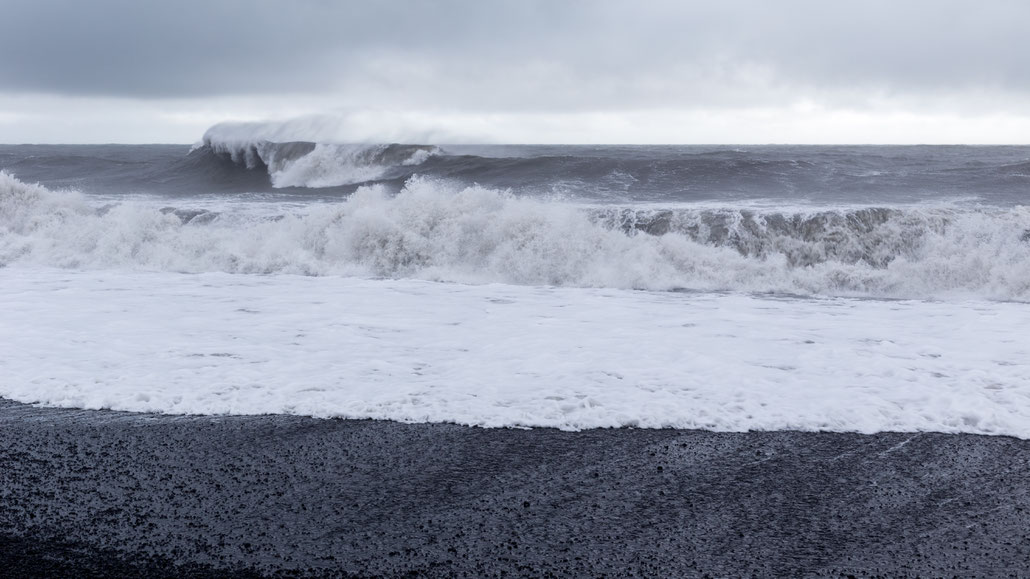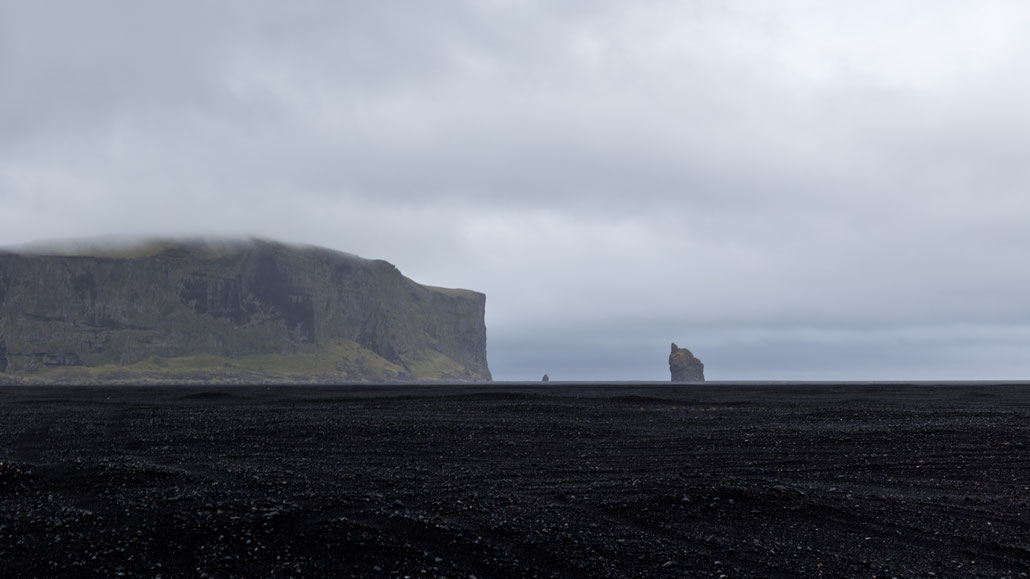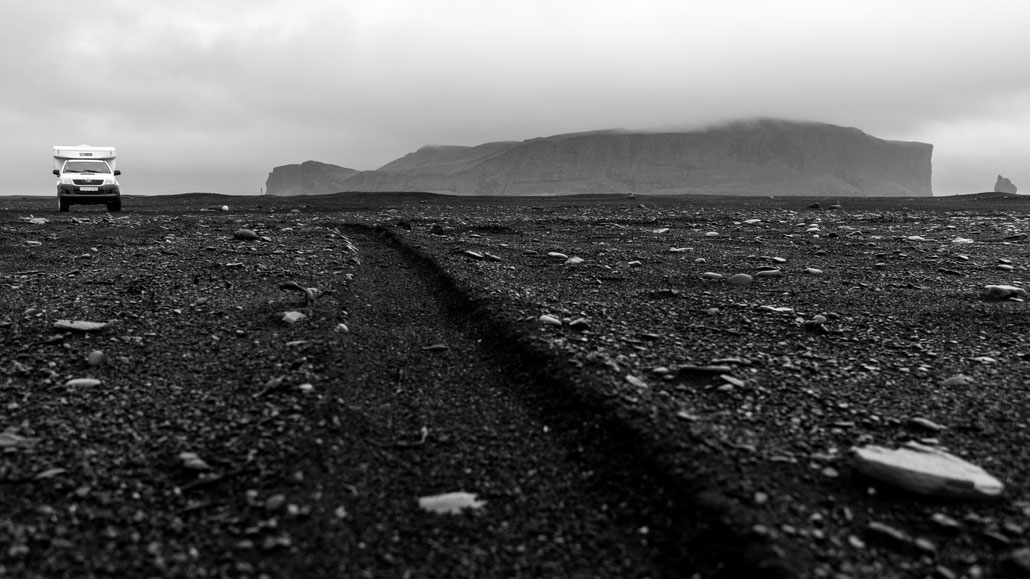 After visiting the black beach we went back up to Hjörleifshöfði. It is a 221 m high inselberg and consists of palagonite, a volcanic material similar to basalt. The mountain is located on the Mýrdalssandur outwash plain. Hjörleifshöfði is of volcanic origin but was covered by ice or seawater at the time of its formation. You can see how massive it is with me giving a sense of scale at the entrance of the cave.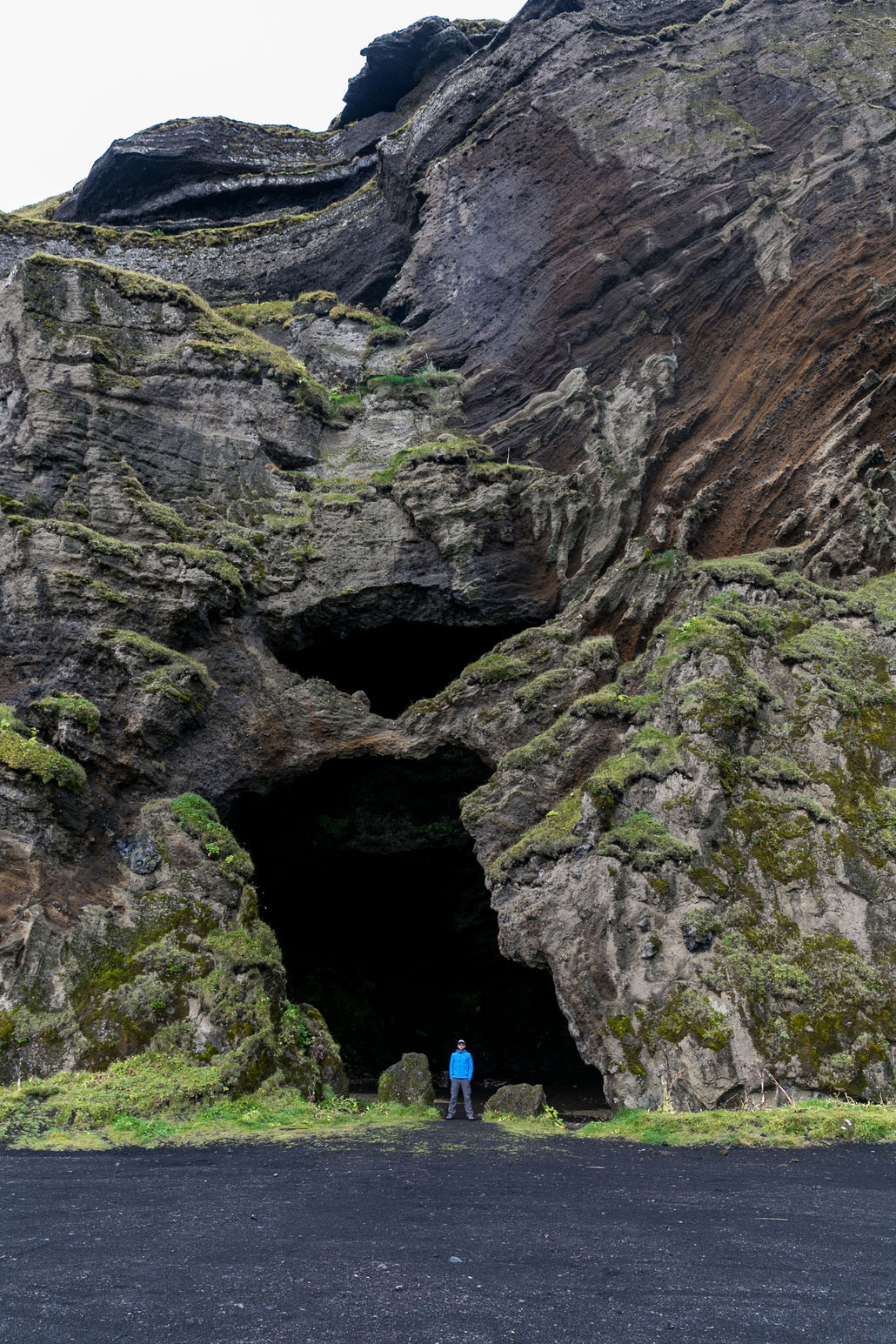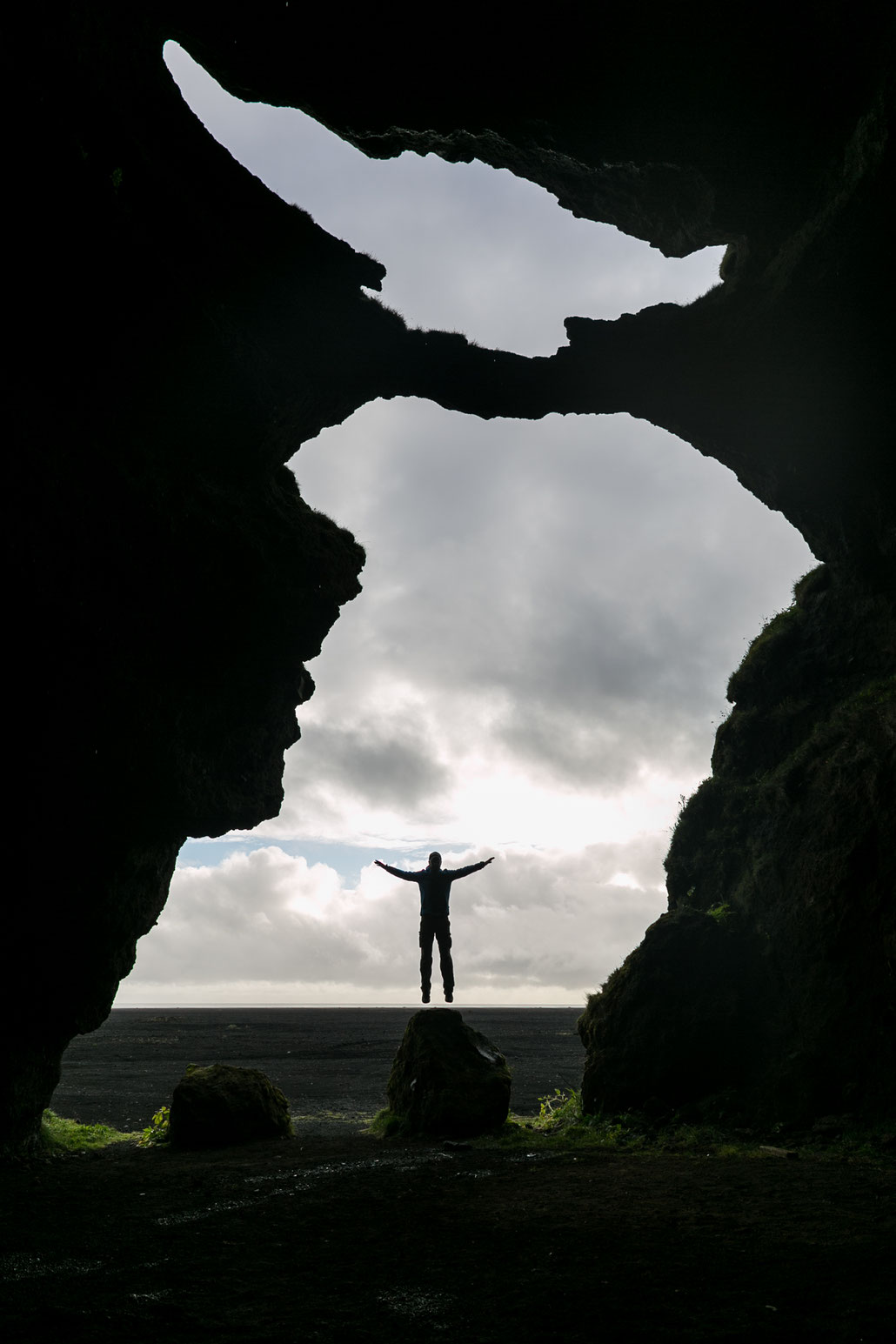 This is me practicing levitation photography in the cave of Hjörleifshöfði. The cave faces towards the south coast of Iceland. Thanks to my buddy Axel for taking these pictures!
This area was used for location filming for the 2016 Star Wars spinoff film Rogue One. If you interested in the rest of my Iceland highlands and some blogposts about this country click here.