September 2016, Iceland: I was on a 4x4 road trip in Iceland for 10 days. We spent time in the South and the highlands of this beautiful country. I was especially looking forward to shooting waterfalls in remote locations. Waterfalls that are not a stop for busses full of tourists. We found quite some of these as well as some obvious touristy ones. With the latter it is hard to find your composition without people. With the others you can spend on hour photographing without anybody disturbing you. This is what we did. I made extensive use of my new tripod, L-bracked and ND filters to get the blurry look of the water. I would like to share my most relevant shots with you with this blogpost. If you interested in the rest of my Iceland highlands click here.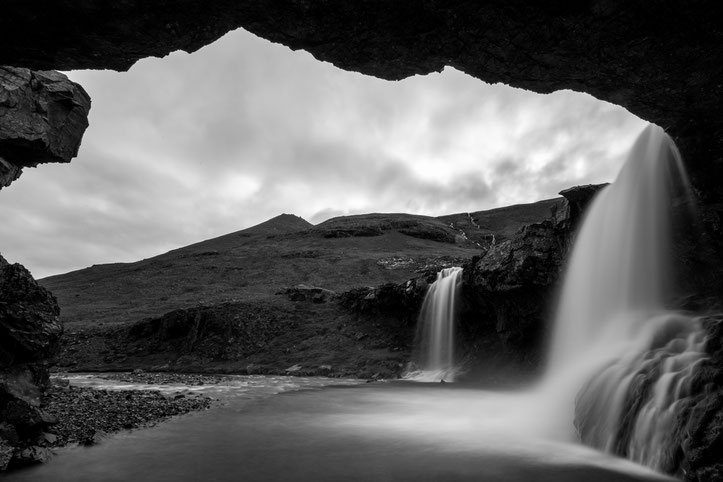 Skugafoss
First things first: This is my favorite waterfall in Iceland - the Skugafoss.
It was a spontaneous find during my last Iceland trip. Just east of Höfn and shortly after the tunnel to the left. A twin waterfall in a beautiful landscape. No fences, no tourists. This is what I love about Iceland. You find such a gem and have it on your own for an hour or so! You can even walk behind this twin waterfall. Have you ever stood behind a twin waterfall and see its water flowing towards the ocean?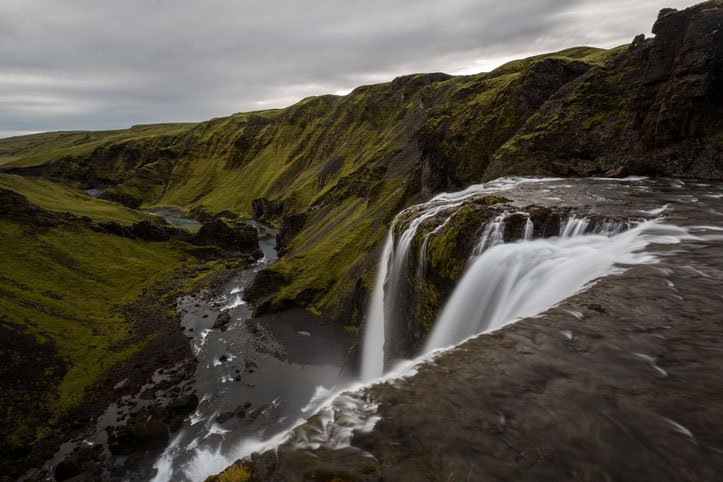 Fagrifoss
I am standing at the edge of the Fagrifoss waterfall in the highlands of Iceland. 'Fagrifoss' is Icelandic and means 'beautiful' - well deserved mother nature!
We missed Fagrifoss on our way to Laki and only spontaneously stopped on our way back. Did not expect to see such a beautiful waterfall on our own! I took some long exposure shots to get the silky look of the water.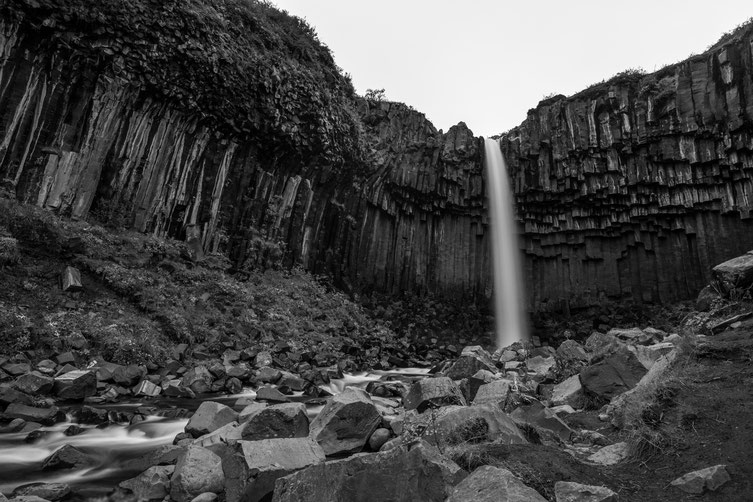 Svartifoss
When we first visited Svartifoss we had this place for ourselves. This time - 9 years later - it was packed with tourists, had a fence and most of the shots were filled with people. It still is a beautifull waterfall emptying into a basalt column basin. I especially like the first look when you can see it surrounded with lush green.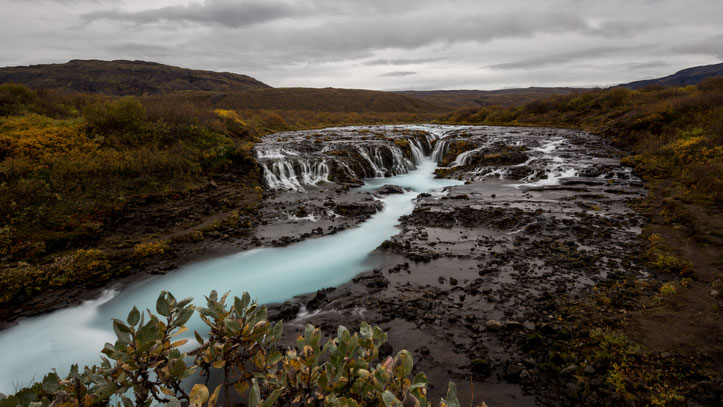 Bruarfoss
It was quite muddy getting to Bruarfoss from the car park, but more than worth it. It is within my Top 3 waterfalls in Iceland and located along the Golden Circle. You can take pictures from the bridge or take a chance in the water for some long exposure. Since it is along the most touristy areas in the country it can be pretty packed with small groups and amateur photographers. Anyway, you can find a spot to come up with pictures like these without people in it. Shot this in September 2016 and love the autumn colours!