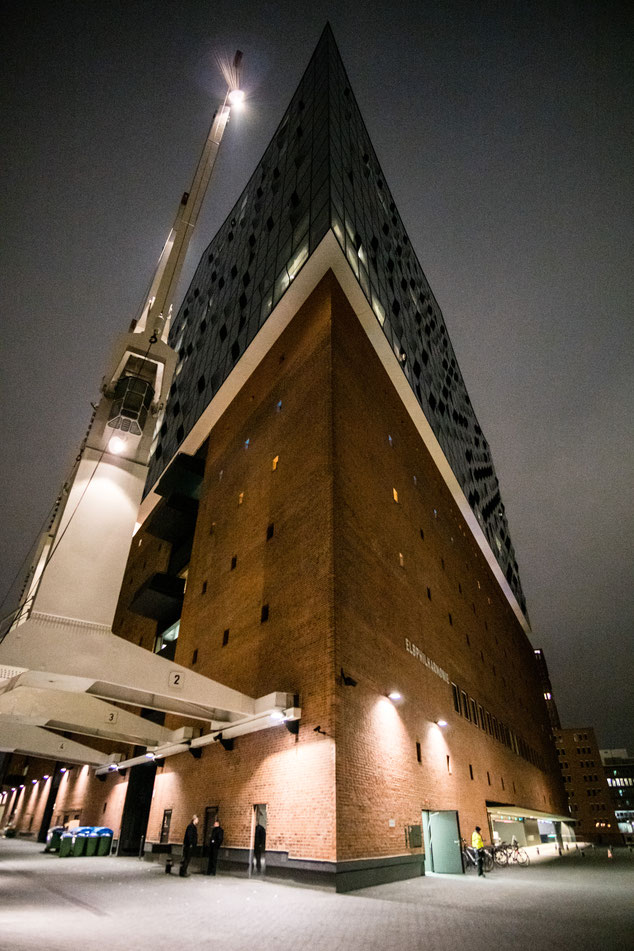 After seven years of building and ten times the planned costs the Elbphilharmonie in Hamburg opens on January 11, 2017. It will hopefully serve the Hanseatic city as one of the best concert halls in the world and definitely as an architectural landmark in the middle of the Port of Hamburg. I shot this picture in December 2016 during my first time on the Elbphilharmonie plaza. This picture even got featured on Instagram by @Elbphilharmonie and received way more than 1.300 likes. A few weeks before the construction workers illuminated windows of the Elbphilharmonie reading "Fertig" (finished).
The Elbphilharmonie plaza is on top of the former warehouse "Kaispeicher A"  from 1963 and below the actual concert hall. Happy to see that after years of building and skyrocketing costs people and media will discuss its purpose as a concert hall from now on. If you haven't been up yourself you have to go!
The first part of this blogpost shows the recent pictures even from the plaza. The other pictures show the Elbphilharmonie in the making over the last years. The iconic shape of the roof has been finished for quite a while know when the problem was still the interior. Let me know what you think of this building.
Elbphilharmonie - A concert hall in the making