September 2016, Iceland: I was on a 4x4 road trip in Iceland for 10 days. We spent time in the South and the highlands of this beautiful country. Half of our time was dedicated to the highlands and we included one night in Laki, or Lakagígar - the craters of Laki. The most prominent eruption was between 1783 and 1784 for eight months. Its effects were noticed even in continental Europe. But especially in Ireland, where the clouds of poisonous hydrofluoric acid and sulfur dioxide killed over 50% of Iceland's livestock. Laki consists of small volcanic craters stretching along a straight line for about 25 km. Leaving the ring road No. 1 at about Kirkjubæjarklaustur you go north for more than two hours. You can't go without a 4x4 and within Laki you even test the limits of your car. This blogpost is about this two day trip. If you interested in the rest of my Iceland highlands click here.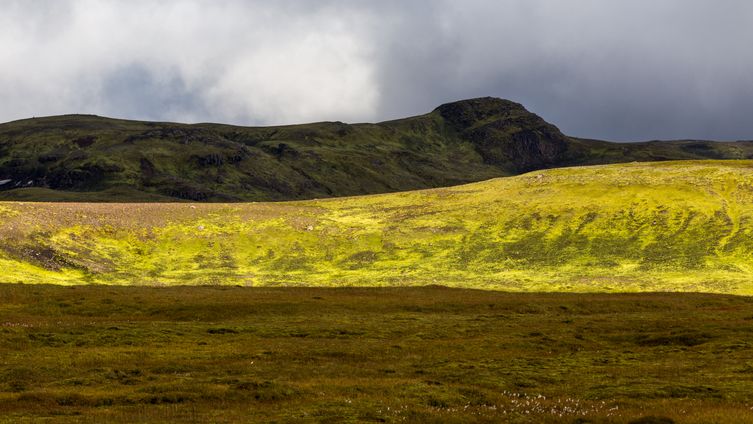 Our way to Laki
We did not have the best weather early September during our stay. We did not even have too much sun especially in the highlands - it was mostly cloudy and rainy. Therefore we enjoyed our moments of stunning light and any sparkle of sun. I like this picture a lot because of the flag-like shape and colours of the landscape. The middle of this moss covered stretch is lit by the sun while we stopped on our way to Laki.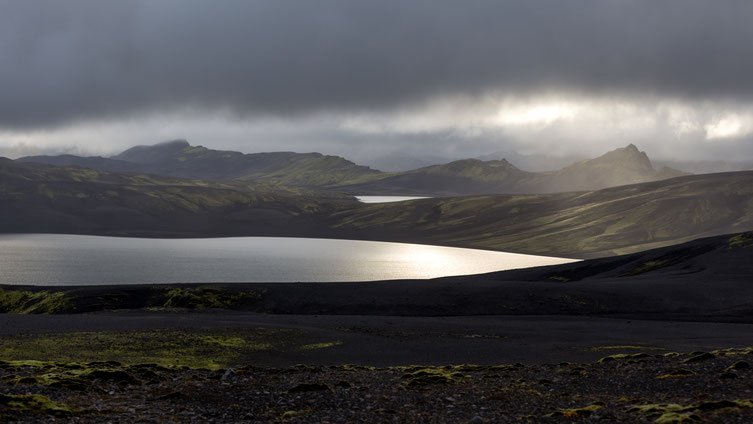 We finally arrived at Laki
After a good two hour 4x4 drive we made it to Laki and drove to the very end of the ring road to lake Lambavatn. It was really windy when we arrived but we also had a very beautiful small beam of light crawling its way though the dense clouds and touching lake Lambavatn as you can see in this picture. This scene enfolded just when we arrived and set up our camper van. 5 °C, strong winds, no one around, no human element to see for kilometers.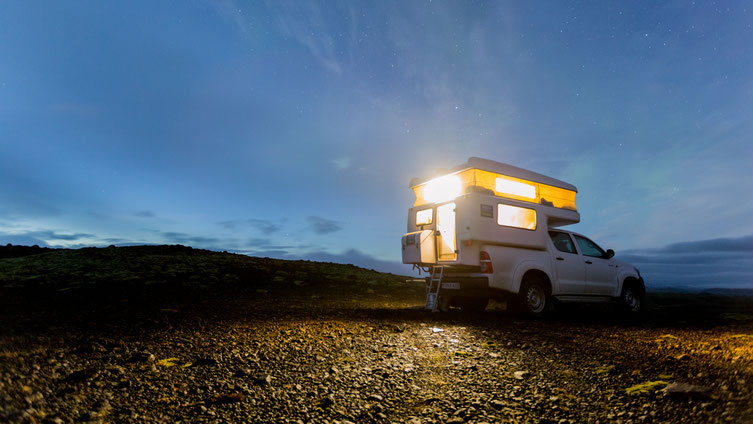 My first Northern Lights
Camping is allowed in Iceland wherever it is not forbidden. Since you find hardly any information signs in the highland you can practically set up your camper van anywhere. We parked at the highest elevation towards Lambavatn lake for the best view (also for the most exposed and coldest position for the strong winds at night...). Although the Aurora season just started we got lucky and at around 1am I saw my very first Northern light at a stunning location. It was just strong enough to get an idea of the green sky with your naked eye. The panorama below shows the capability of a modern camera sensor. A night I will never forget.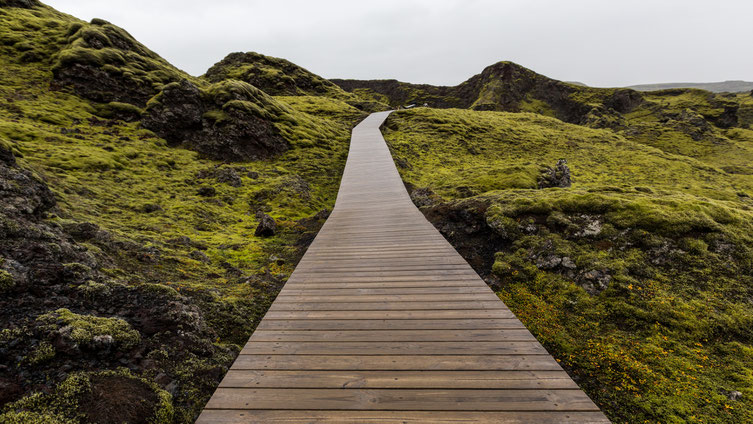 The next morning
The next day was just rainy and cloudy and we did not see the sun again in Laki. We drove to the nearby Tjarnargígur, a pond crater which also is beautifully covered in moss. Nevertheless, we very much enjoyed the landscape, scenery and ride through this empty stretch of land in the highlands of Iceland.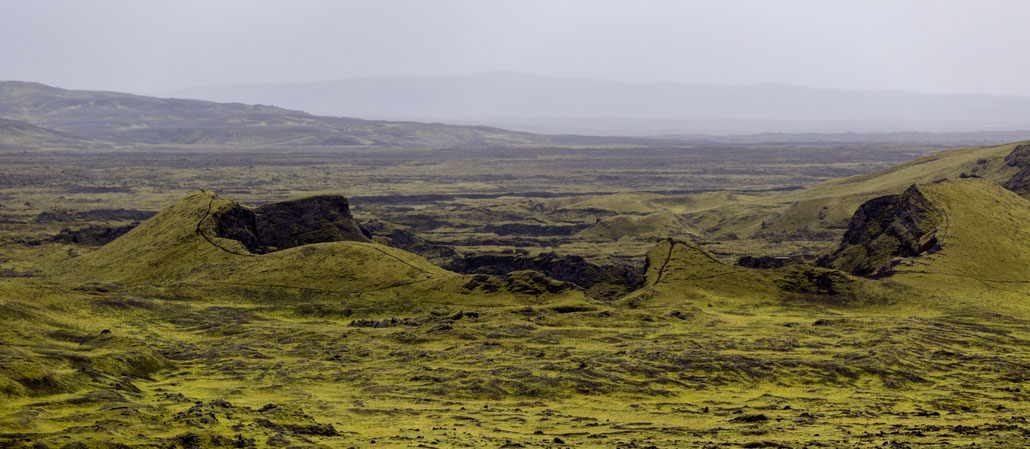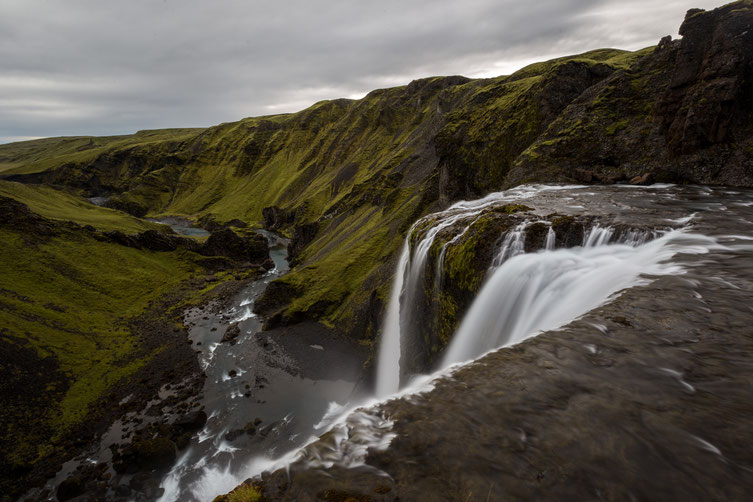 The 'beautiful' waterfall
One thing you should not miss in the area is the waterfall Fagrifoss. This Icelandic name means 'beautiful' waterfall. So true! Since we missed it on our way to Laki we got lucky and stopped there on our way back. Since we did not know about this spot before we did not expect to see such a beauty on our own! I took some long exposure shots to get the silky look of the water. This also marked the end of our trip to Laki.